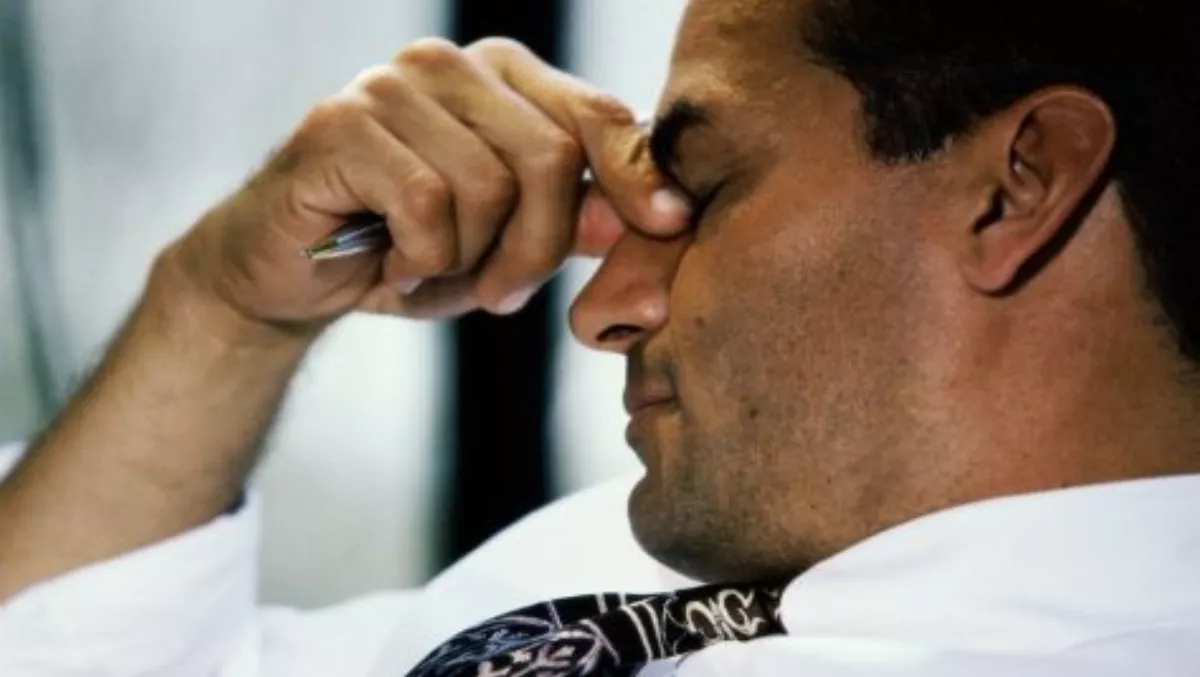 Aussie IT teams under pressure and wasting money
FYI, this story is more than a year old
The pressure on IT teams is growing and the cracks are beginning to show, with a significant number of IT teams in ANZ wasting more than $100,000 every year on redundant technology.
This is according to a recent study by Rackspace, which also looks at how IT teams are feeling added pressure from the boardroom and experiencing poor ROI as well as negative outsourcing experiences.
A total of 252 IT decision makers across ANZ participated in the survey, which was conducted by deciBel Research.
The survey revealed that 10% of companies wasted more than $100,000 a year on redundant IT, 13% wasted $50,000 - $99,999, and 25% wasted $10,000 - $49,999.
Technology not delivering on a promise
Almost three quarters (73%) of survey respondents reported making a poor purchasing decision.
One third (33%) purchased software and 29% purchased hardware that didn't deliver what was promised to the business.
On top of this, 32% invested in software and 31% invested in hardware that became irrelevant within the intended lifespan
Poor purchasing decisions are more prevalent than ever, Rackspace says.
Nearly half (45%) of survey respondents believed they were more likely to make a poor technology decision now, than they were 10 years ago.
This belief is even higher in Queensland, with 59% of surveyed decision makers fearing this is more common than in the past decade.
"In a crowded market where new technologies are released at such a rapid rate, the modern day choice has become less black and white than it was a decade ago," says Angus Dorney, Rackspace ANZ director and general manager.
"It can be difficult to forecast if a purchase is going to deliver on its promise to provide your business with sufficient ROI.
"In some cases, this research shows that a lot of technology is purchased and never used," he says.
More than 41% of the surveyed IT decision makers polled have been responsible for purchasing or implementing technology that has not been used within their organisation.
This happens more frequently in Victoria than any other State, where the figure is 51%.
"In our experience, helping to ensure you're making the right choices when it comes to technology can come down to doing your research, taking the time to do an in-depth comparison of the available offerings and consulting reputable and experienced providers," says Dorney.
"If you do the ground work, you're more likely to have the foundation you need for a swift and seamless implementation, selecting the right technology for your business needs," he says.
Boardroom pressure, release issues and poor hires
According tot he survey, 43% of IT decisions makers have experienced executive pressure to implement technology, even though they personally believed it was too risky for the business.
On top of this, almost half (45%) of medium and 38% of large surveyed businesses have released a version of software to the wider business/consumer that has caused issues.
And it's not only the technology that is under performing, the survey shows.
More than half (54%) of all surveyed businesses, and three quarters (77%) of medium sized organisations have employed a member of staff in the IT team, only to realise after the fact that they were a bad hire.
Outsourcing experience
Outsourcing provides an economical solution for many businesses when it comes to running critical technology outside of the team's capabilities.
However, not all third parties are providing the levels of customer service and output expected by their clients, says Rackspace.
More than half (57%) of survey respondents have had a negative outsourcing experience from an IT service provider.
The top reasons for re-thinking an outsourcing policy include:
The service was badly managed (48%)
Moving to a different provider (41%)
The service continually went down (31%)
There were security concerns (31%)
When selecting an outsourcing service, creating a trusted relationship with the service provider is vital to ensure business critical applications will be running in a solution that meets today's needs and tomorrow's growth, according to Rackspace.
Lessons from the let downs
Teams are however learning from these mishaps, using them to shape their purchasing choices in the future, says Rackspace.
Almost nine out of ten (88%) of survey respondents report having learned important lessons from regretful decisions.
These include:
Always have a second opinion (39%)
Better diligence in researching before implementing (38%)
Educate employees on the benefits of the technology being implemented (37%)
Related stories
Top stories