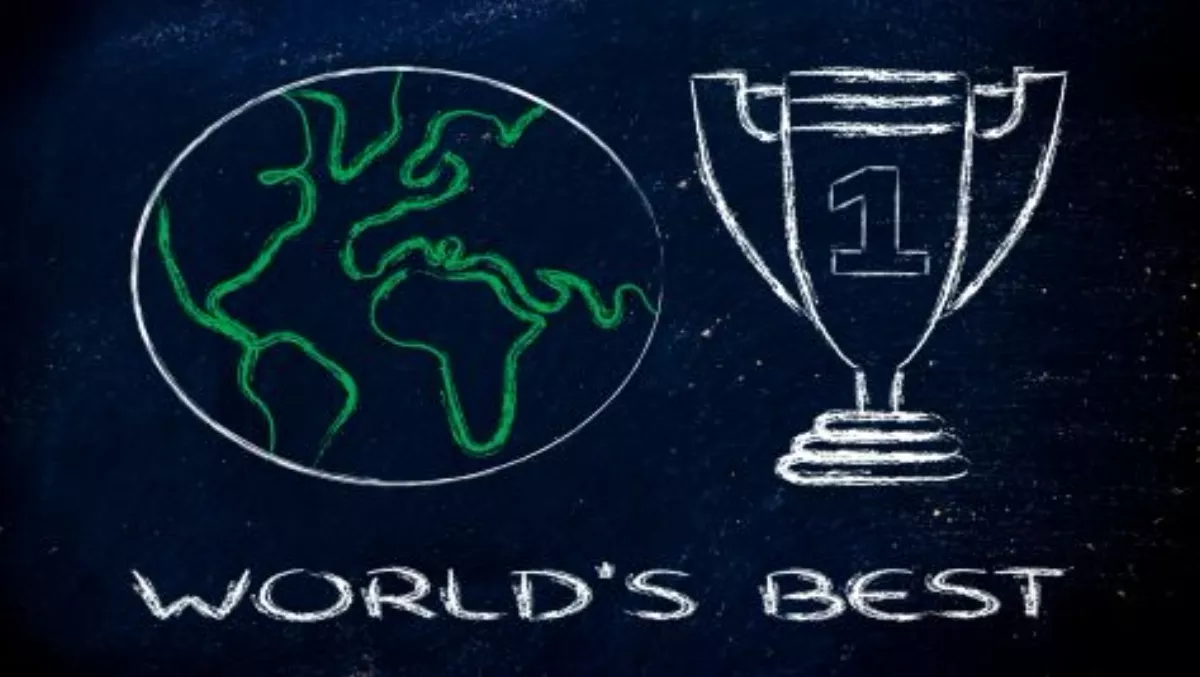 Aussie takes out Most Disruptive CTO award
FYI, this story is more than a year old
Velpic's Russell Francis has been named Most Disruptive CIO/CTO in the global Talent Unleashed awards.
Francis, who is the chief executive and CTO of the online training and learning software provider, is the inaugural winner of the award, which was presented by Richard Branson.
The Most Disruptive CIO/CTO award recognises the CIO or CTO who has achieved 'amazing results through a disruptive or transformational approach' to their businesses technology strategy or environment.
"We are on a hunt for a technology leader like no other, we want the brave, the bold… even the crazy," said Talent Unleashed in announcing the new category.
"The winner of this award will be recognised for their ability to think outside the box in leading a team or a company in exceeding expectations and achieving success, whether commercial or non-commercial."
In his pitch to the judging panel at the award – for an opportunity to head to Necker Island for the Igniting Change leadership gathering – Francis said the company had done things differently, building their offering from the ground up by training through video, as humans 'are visual creatures'.
Velpic dubs itself as 'a visually inspired, cloud-based elearning, training and induction platform that allows you to create and edit your own impactful video lessons for all of your staff quickly, easily and professionally'.
Richard Earl, managing director of IT recruitment company Talent International, which runs the awards, says the Most Disruptive CIO/CTO award recognises the growing necessity for CIOs and CTOs 'to innovate their business systems and harness technology so that they not only grow, but survive'.
Earl says the role of the CIO is changing dramatically, and CIOs now need to be 'a different breed of person'.
"The modern CIO has to be in touch with what is happening, they have to understand big data and the opportunities it presents. They have to understand the internet of things because there is phenomenal change ahead of us," Earl says.
Air New Zealand chief information officer Julia Raue was named runner up for Most Disruptive CIO/CTO.
The awards also saw CareMonkey named Best Start-up, Environmental Impact and the overall winner, with CareMonkey founder Troy Westley heading to the Igniting Change leadership gathering.
Other Australian winners were Clickability, named Best Start-up, Community or Social Impact; and Temando for Best Tech IPO/Venture Capital Raising.
Five awards were presented to Australian and New Zealand companies, with two presented to UK companies in the Talent Unleashed awards, which have been running for three years now.
Related stories
Top stories