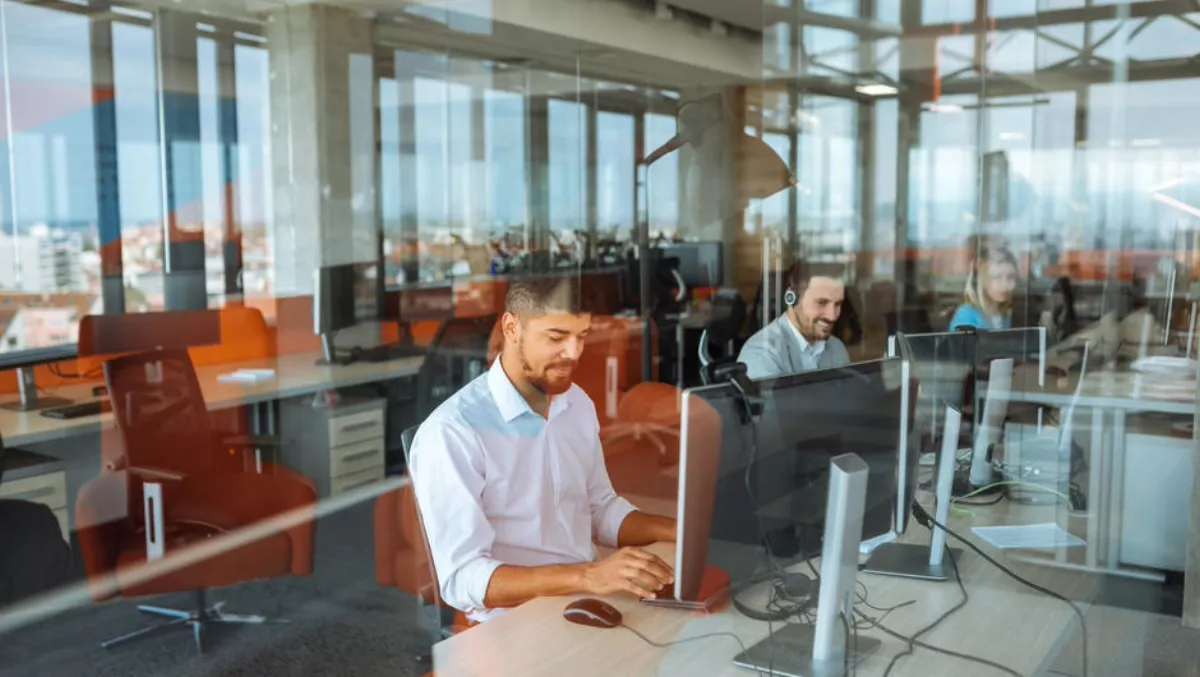 Aussie workers ready for paperless DX productivity gains – study
FYI, this story is more than a year old
Office workers across Australia are crying out for companies to modernise their work processes by replacing paper with digital tools, according to new research from leading document productivity company Nitro.
The survey of over 1,000 Australian enterprise employees, from entry to senior management level in organisations employing 500 or more people, revealed a disconnect between worker demand for digital transformation and business investment in technology.
A third of office workers said they wanted to start using more digital tools to buy back the time they currently spend dealing with manual paper-based tasks like printing and filing; processes which, according to the research, can typically take over 4 hours every week.
By ditching paper and digitising work processes, two-fifths of employees think they would be more productive—half of whom hold senior management roles. Furthermore, almost half (49%) believe embracing digital tools would reduce outgoing operational costs.
As reported in Nitro's Deciphering Digital Transformation e-book, the average office worker prints more than 10,000 pages per year—a widespread inefficiency which hinders productivity and adds up to a crippling expense.
Despite this, only a handful (4%) of Australian offices have successfully transitioned to a 'paper-free' working environment.
"Ditching paper is just one step in the digital transformation journey, but addressing such employee frustrations is key to a happy, productive and collaborative workforce," explains Nitro founder and CEO Sam Chandler.
"Businesses need to work with technology providers to drive cultural change in order to reduce costs, increase productivity, and remain competitive.
"Business transformation is high on the agenda for almost every Australian enterprise leader at present, yet the research shows that the simple, practical first step of providing workers with the tools they need to do their job is often forgotten.
The survey discovered that a lack of support from the top (20%), and a struggle to get all levels to embrace change (34%), are holding businesses back from committing to a digital transformation.
A quarter of employees believe a shift in culture would be more achievable if there was a budget allocated to investing in digital technologies, however, half the workforce believes this will only happen when leaders start to recognise how a digital strategy can benefit the bottom line.
Global real estate services provider, JLL, is one company who has acknowledged this potential and has successfully created a more efficient digital work environment for its employees worldwide.
Productivity was the key driver behind their digital transformation, says JLL Australia IT head Andrew Clowes.
"We want our staff to be focusing their time on collaborating and achieving outcomes for our clients, not internal bureaucratic paper-based processes which are slow, cumbersome, inefficient and annoy people.
"We set ourselves some ambitious goals to have no manual processes by 2020," says Clowes, named one of the top 25 most innovative CIOs in Australia last year.
"It was about digitising and getting rid of the paper, but it was also introducing efficient workflows into the organisation. By deploying more digital tools such as Nitro across our Australian offices, we have re-engineered the way we work.