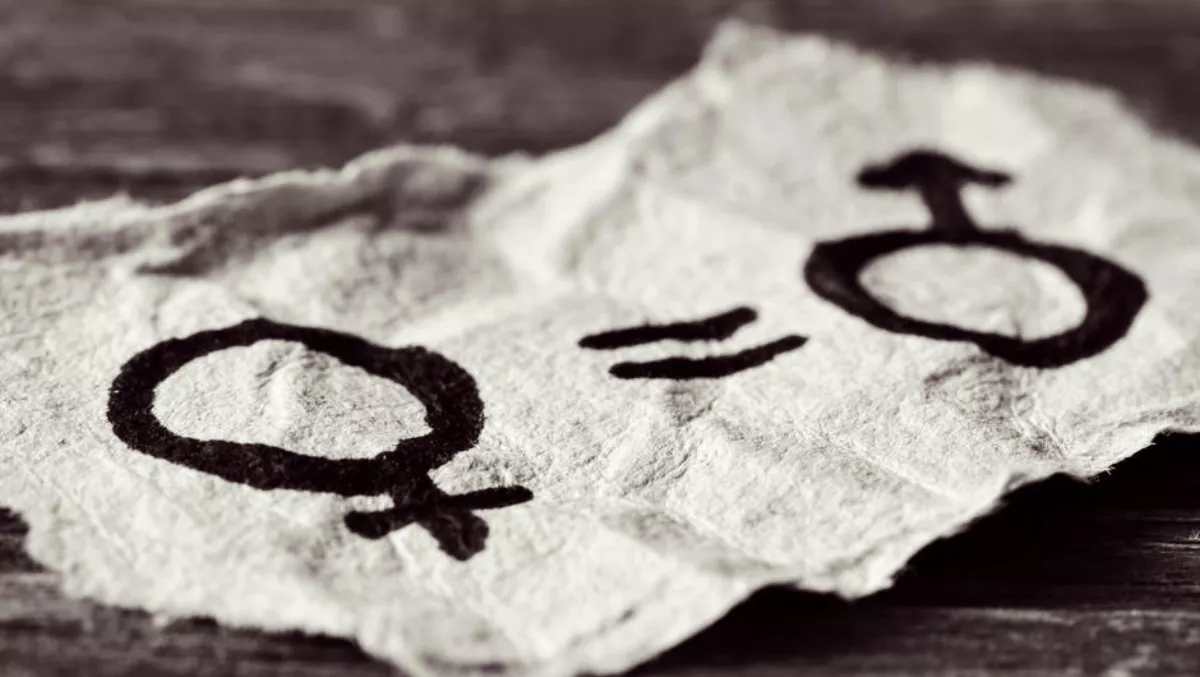 Australia gets behind the global fight for gender equality
FYI, this story is more than a year old
The Minister for Women, the Hon Kelly O'Dwyer, will represent Australia at the 62nd session of the United Nations Commission on the Status of Women (CSW62), marking Australia's renewed commitment to eradicating gender inequality.
O'Dwyer says she will recommit Australia to working for global gender equality for all women.
"The Australian Government is committed to showcasing the knowledge and achievements of Australian women on an international stage," the minister adds.
"Australia has demonstrated leadership at CSW in the past and I intend to continue to lead, particularly on issues of workforce participation and women's economic empowerment."
In particular, the Turnbull Government will focus on improving outcomes for Australian women with:
Strong progress in achieving our targets for improving female workforce participation with a record number of Australian women employed improving their financial security.
A commitment to female leadership demonstrated by record numbers of women on Australian Government Boards where they are able to influence at the highest levels.
The development of groundbreaking programs to address cyber safety via the work of the eSafety Commissioner and the introduction of legislation to address the devastating occurrence of the non-consensual sharing of intimate images.
Developing women's enterprise both in Australia and globally through programs such as the National Innovation and Science Agenda investment in the Women in STEM and Entrepreneurship program and the new global Women's Entrepreneurs and Finance Initiative which provides financial and technical assistance for women-led small and medium enterprises in developing countries.
Also joining O'Dwyer at CSW62 is Jo Stewart-Rattray, ISACA board director, and director of information security and IT assurance. Like O'Dwyer, Stewart-Rattray will assist the United Nations in furthering gender equality throughout the world.
Stewart-Rattray is also a leading champion of the ISACA SheLeadsTech program, an initiative that seeks to increase the representation of women in technology leadership roles and in the tech workforce globally.
The CSW's 62nd session will take place in March, attracting representatives from 193 UN member states, UN entities, and civil society organisations.
Delegates will discuss past progress, gaps and emerging issues affecting gender equality, with an emphasis on how technology can impact the lives of rural women. It is the latter in which Stewart-Rattray has expertise – the empowerment of rural woman and girls through technology.
Civil society delegate Dr Pat Hamilton will also attend the event.
"With expertise and depth of experience in Australia's rural and IT sectors respectively I am confident that Dr Hamilton and Ms Stewart-Rattray are extremely well placed to make a valuable contribution to the CSW62 themes," O'Dwyer says.
The priority theme for the event is challenges and opportunities in achieving gender equality and the empowerment of rural women and girls.
Stewart-Rattray will be one of two non-government delegates to join a team of eight representing Australia this year.
O'Dwyer explains, "I am delighted that our delegation includes Dr Sharman Stone the Ambassador for Women and Girls, Ms Kate Jenkins, the Sex Discrimination Commissioner, Ms June Oscar AO, the Aboriginal and Torres Strait Islander Social Justice Commissioner and our two civil society delegates Dr Pat Hamilton and Ms Jo Stewart-Rattray."
Non-government delegates play an important role at the event, ensuring a broad range of views are represented as they act as liaisons for Australian and international civil society organisations. Australia is one of the view governments that allows non-government delegates to join the sessions.
"I am extremely humbled, honoured and excited to help represent Australia and to address gender equality and the empowerment of women and girls on an international stage," Stewart-Rattray comments.
"We hope to accomplish a great deal during our time together to further gender equality and empowerment."
Related stories
Top stories