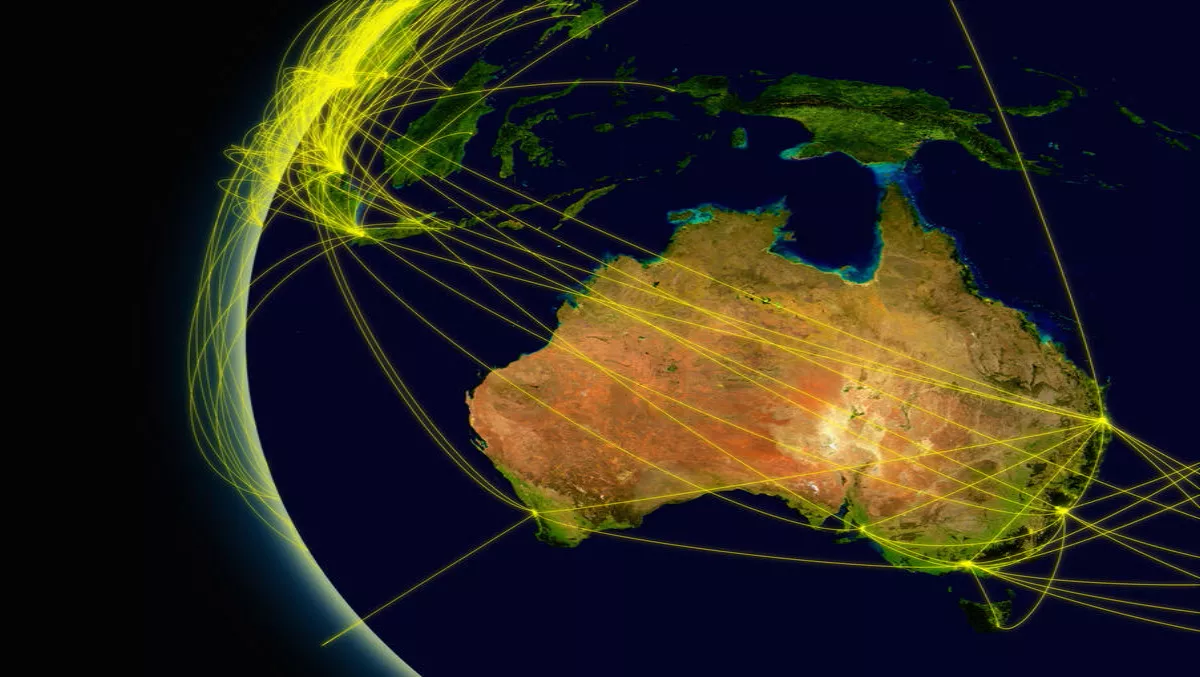 Australia on top - AU leads APAC for mobile connectivity, Akamai reports
FYI, this story is more than a year old
Akamai Technologies is an American cloud delivery organisation with headquarters in Cambridge, Massachusetts and operations around the world. The company specialises in Content Delivery Network (CDN).
The company delivered its first live traffic in February of 1999. In March, Akamai enabled the delivery of March Madness for ESPN and a Star Wars trailer for Entertainment Tonight. In April 1999, the company launched its commercial service with Yahoo! as a charter customer.
This week, Akamai released its First Quarter, 2017 State of the Internet Report.
The report is based on data gathered through the Akamai Intelligent Platform and provides insights into key global statistics such as connection speeds, broadband adoption metrics and notable Internet disruption.
"Increases in connection speeds and broadband penetration have helped enable the Internet to support levels of traffic that even just a few years ago would have been unimaginable," comments David Belson, editor of the State of the Internet Report.
The report shows that Australia continues to lead the Asia-Pacific (APAC) region in mobile connectivity.
Specifically, Australia's smartphone penetration is one of the highest in the world at 84%, with 4G adoption at 77%. According to the report, this is due to a growing desire for more data and demand for better quality networks and larger mobile data plans.
Moreover, Australia's average mobile connection speed of 15.7 Mbps, which leads the Asia-Pacific, is a positive outcome of ongoing investment in the wireless mobile network.
Australia's ranking:
Australia continues to lead Asia-Pacific in mobile connectivity at 15.7 Mbps, an increase from 13.8 Mbps last quarter
Australia now ranks 50th globally for average connection speed, with average speed up from 10.1 Mbps last quarter to 11.1 Mbps this quarter
Australia's average connection speed has grown 26% since Q1 2016
Vincent Low, chief media strategist & head of Media Product Marketing, APJ, Akamai, says "major mobile networks in Australia diligently retired many older mobile networks showing huge progress to support better mobile connection speed, compared to other Asia Pacific countries that have not or unable to due to device fragmentation in their markets (e.g. 2G, Edge 2.5G).
Low continues, "this year Telstra rolled out the world's first Gigabit LTE network in Sydney, offering download speeds of nearly 1 Gbps and upload speeds of 150 Mbps. This is competitive to what is being offered in many of the North Asian countries like South Korea, Japan, and Hong Kong."
Key highlights from Akamai's First Quarter, 2017 State of the Internet Report include:
Global Average and Peak Connection Speeds and Global Broadband Adoption
Global average connection speed was 7.2 Mbps (an increase of 15% year over year).
Global average peak connection speed increased 28% year over year to 44.6 Mbps in the first quarter.
South Korea again had the highest average connection speed globally at 28.6 Mbps in the first quarter.
Singapore had the highest peak connection speed at 184.5 Mbps in the first quarter.
Global 4, 10, 15 and 25 Mbps broadband adoption rates increased 13%, 29%, 33% and 42% year over year, respectively
IPv4 and IPv6
In the first quarter of 2017, more than 814 million unique IPv4 addresses connected to the Akamai Intelligent Platform, which is a 0.7% increase as compared to the first quarter of 2016.
Belgium remained the clear global leader in IPv6 adoption with 38% of its connections to Akamai occurring over IPv6 (down 19% from the previous quarter).
Mobile
Average mobile connection speeds ranged from a high of 26 Mbps in the United Kingdom to a low of 2.8 Mbps in Venezuela.
Germany had the highest peak mobile connection speed at 200 Mbps in the first quarter.
Among the qualifying surveyed countries/regions, 37 had an average mobile connection speed at or exceeding the 10 Mbps broadband threshold (up from 30 in the previous quarter), while 70 achieved average speeds at or above the 4 Mbps broadband level (up from 58).
Disruptions
Traffic to Gabon on Feb. 18th and 19th dropped to approximately 25% of normal levels due to an outage of uknown cause that affected eight of the country's networks.
The Iraqi government continued its practice of blocking Internet access to prevent cheating during national middle- and high-school exams, impacting traffic on several days in February.
Due to a cut in a submarine cable providing connectivity to Madagascar, traffic to the country dropped suddenly and significantly on Jan. 25th and did not recover to normal levels until nearly three weeks later.
A submarine cable break also impacted traffic to the Marshall Islands for more than three weeks during which Internet access was restricted to email only, with certain businesses allowed web access on a rotating basis.
Related stories
Top stories