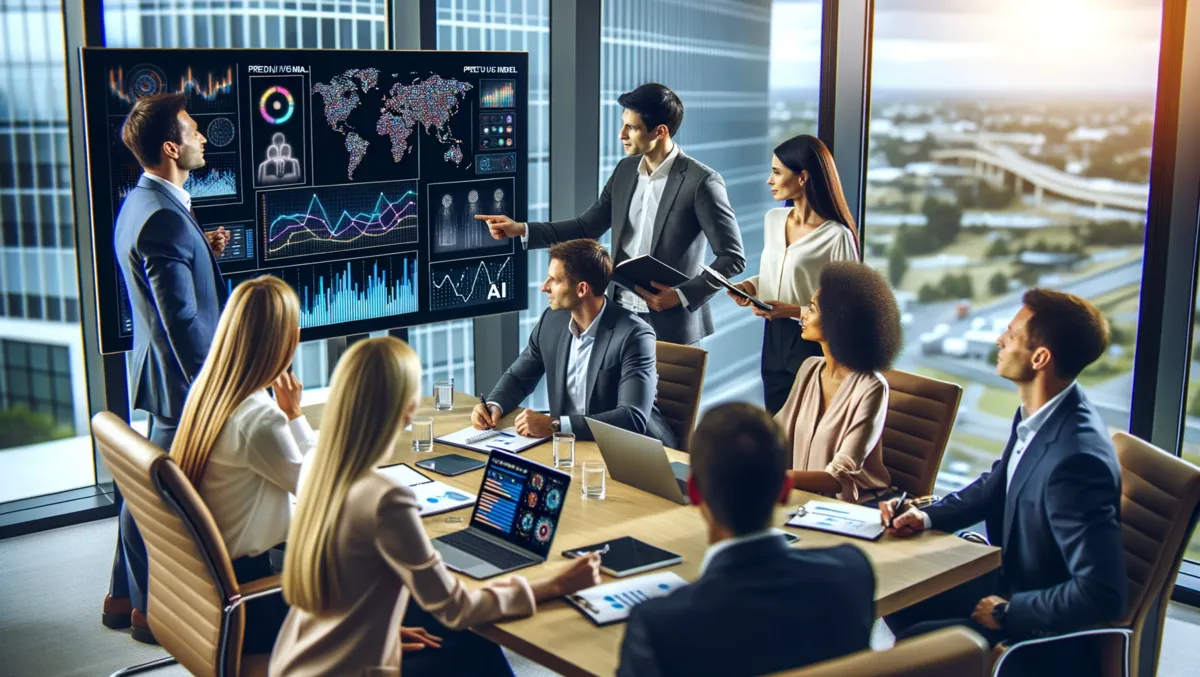 Australian businesses increasingly incorporating AI into marketing strategies
The newest research shows that almost all Australian businesses are integrating artificial intelligence (AI) into their marketing strategies, with about two-thirds planning on augmenting their expenditure on AI campaigns next year.
The research by Twilio Segment, involving 2,450 global participants, including 250 business leaders from Australia, explores the implementation and investment in AI by Australian enterprises, the use of AI in local marketing strategies, and the role of data quality in the success of AI-driven campaigns.
The study discloses that 95% of Australian businesses will incorporate AI in their promotional ventures this year. More than half, around 62%, anticipate spending more on AI-aided campaigns in the upcoming year. The research marks a clear expectation among the leaders, as 92% foresee AI investments resulting in either time conservation or cost savings for their enterprises.
Interestingly, generative AI chatbots have garnered a significant portion of the limelight as the most common AI application in marketing, with 40% of Australian enterprises relying on them. Furthermore, 30% of these businesses plan on using AI for customer journey mapping, content creation and curation.
Local business leaders are resorting to AI models utilising user data to deliver tailored marketing strategies, with 34% incorporating predictive AI. One global instance of this can be Cisco's recent use of the Twilio Segment for gathering product analytics data while developing an AI model that predicts consumer propensity and readiness to upgrade or purchase a new product.
The survey also highlights the pivotal function of data quality and Customer Data Platforms (CDPs) in maximising the potential of AI. Approximately half of Australian firms are encountering challenges with inferior-quality data or tech infrastructure, with 86% expressing that AI could offer more with access to improved data quality. Moreover, companies using a CDP have discerned a 32% growth rate compared to 21% for those not using CDP. 55% of Australian organisations utilise CDP as a tool for revenue expansion by providing a unified, authentic source of customer data, a view supported by 89% of Australian respondents.
Liz Adeniji, the Regional Vice President of APJ at Twilio Segment, comments: "The research spotlights Australia's leading position in deploying AI in marketing. Local enterprises have adopted this technology to attract, engage, and retain customers. It is critical for marketers, however, to place as much, if not more, importance on high-quality data due to its symbiotic relationship with successful AI practices."
While customer data provides valuable insights, privacy concerns mirror the prudence exercised by enterprises. Although 80% of Australian business leaders believe that customers would appreciate AI-enhanced marketing if it leads to superior service, about a third voice concerns over data privacy issues linked to AI adoption. Addressing these worries, 81% of local organisations have expressed their intent to capture better and utilise first-party and zero-party data, deeming it a priority for the forthcoming year.
Twilio Segment's research of the Growth Report involved an online survey conducted by Method Research and disseminated by Cint. The survey involved full-time employees from the US, UK, Brazil, Germany, France, and Australia, working in fields such as marketing, engineering, UX, product, and customer services in B2B companies with more than 75 employees.