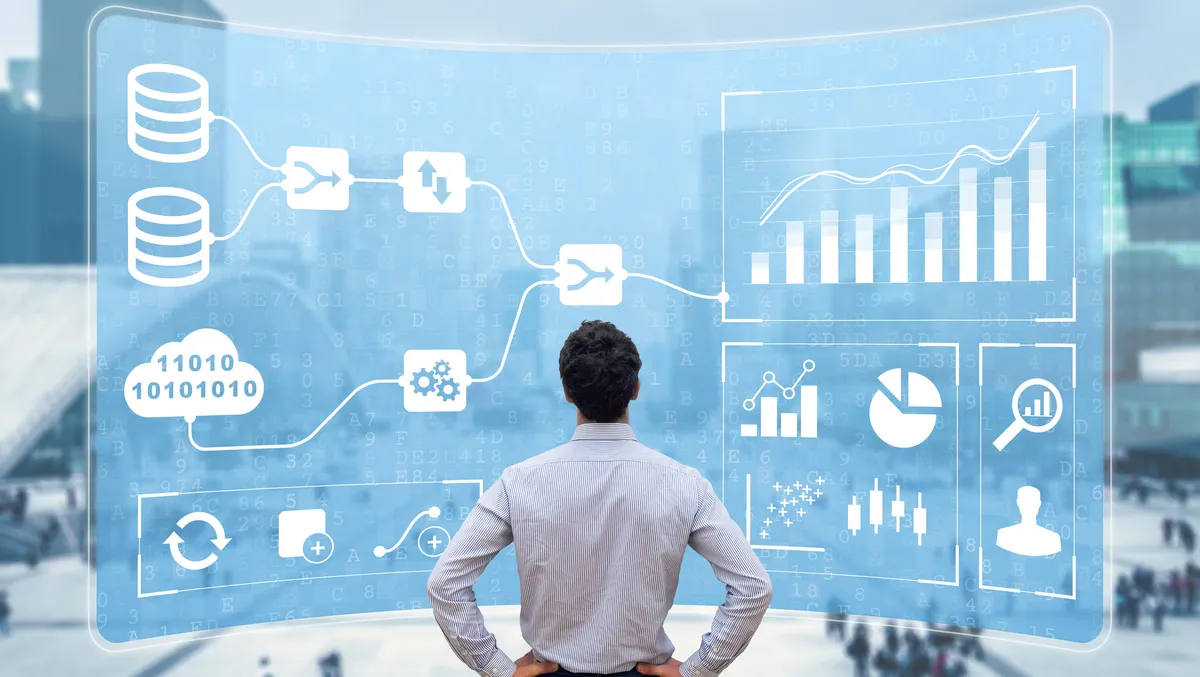 Australian Made Week, a reminder of how ERP improves efficiency: SYSPRO
SYSPRO, a provider of industry-built Enterprise Resource Planning (ERP) software, supports the Australian Made Week, highlighting the importance of the local manufacturing sector and the push for greater efficiencies to increase output and meet rising demand.
"The key to remaining price competitive and improving productivity in the face of intense competition from Asian neighbours is to implement an enterprise resource planning (ERP) system which will enable manufacturers to embrace the multiple benefits offered by digitalisation, automation, and data analytics technologies," says the company in a release.
The recent final report of the Productivity Commission's 5-year Productivity Inquiry stated that harnessing data and digital technology is identified as one of the five key themes to help boost Australia's productivity growth.
The report also recommends "the uptake of digital technologies – accelerated to some extent during the pandemic – holds significant promise for lifting business productivity" to achieve this.
"Most competitive manufacturers already have some element of digitisation to enable them to harness the capabilities of ERP systems, which is helping them to meet supply more accurately whilst boosting productivity. Embracing connected and automated manufacturing by digitally transforming operational processes and connecting with machines to read real-time data without manual inputs, will help drive efficiency and transparency to manage operational performance better. The best way to achieve this is to ensure the intelligent interconnectivity between automation, digitisation and data analytics, which will drive transformative change," says James Robinson, Vice President of Services for Asia Pacific at SYSPRO.
Through a single database, ERP software helps businesses gather, analyse and share insights among multiple departments, such as accounting, operations, manufacturing and sales. As a result, ERP systems effectively improve efficiencies and productivity through real-time data analysis and direct insights.
An example of this is the ability to optimise inventory management, a core capability of ERP that saves manufacturers money and allows them to fulfil customers' needs, enabling them to control the cost of their operations successfully. By using real-time data to track what stock is available, what is in a warehouse and how to manage the supply chain, manufacturers have greater accuracy and visibility to inventory information throughout their business, which is the backbone of any manufacturing business's operations.
"Some of the key capabilities of SYSPRO's ERP software includes improved information and intelligence through embedded analytics, which integrates intelligence and data capabilities directly within the ERP system, providing heightened visibility of operational activity across the organisation. This adds transformative benefits in gaining a competitive edge," informs Robinson.
Manufacturing Operations Management (MOM) can also further assist manufacturers and distributors.
MOM provides plant-wide manufacturing lifecycle management from planning, scheduling, publishing, collecting, tracking and analysing to optimise and improve end-to-end manufacturing operations.
With MOM, manufacturers can measure performance to achieve world-class standards of operation for overall equipment effectiveness (OEE) and total effective equipment performance (TEEP). The software element of MOM is called a Manufacturing Execution System (MES), which, combined with ERP, offers a unique level of delivery, cost and quality control of manufacturing operations for job shop, batch production, production line and mixed mode environments.
Perhaps the most crucial aspect of a MOM is the ability to connect machines and other devices to digitise the factory and gain a competitive advantage.
"In the current business climate, many companies face uncertainty and the challenge of adapting to an ever-changing landscape. To stay ahead of the curve, it's essential to gain a competitive edge. Forward-thinking manufacturers should consider shifting their perspective from looking solely at past performance to incorporating predictive modelling and data insights into their decision-making process. By doing so, they can position themselves for success in the future and thrive in these challenging times," concludes Robinson.