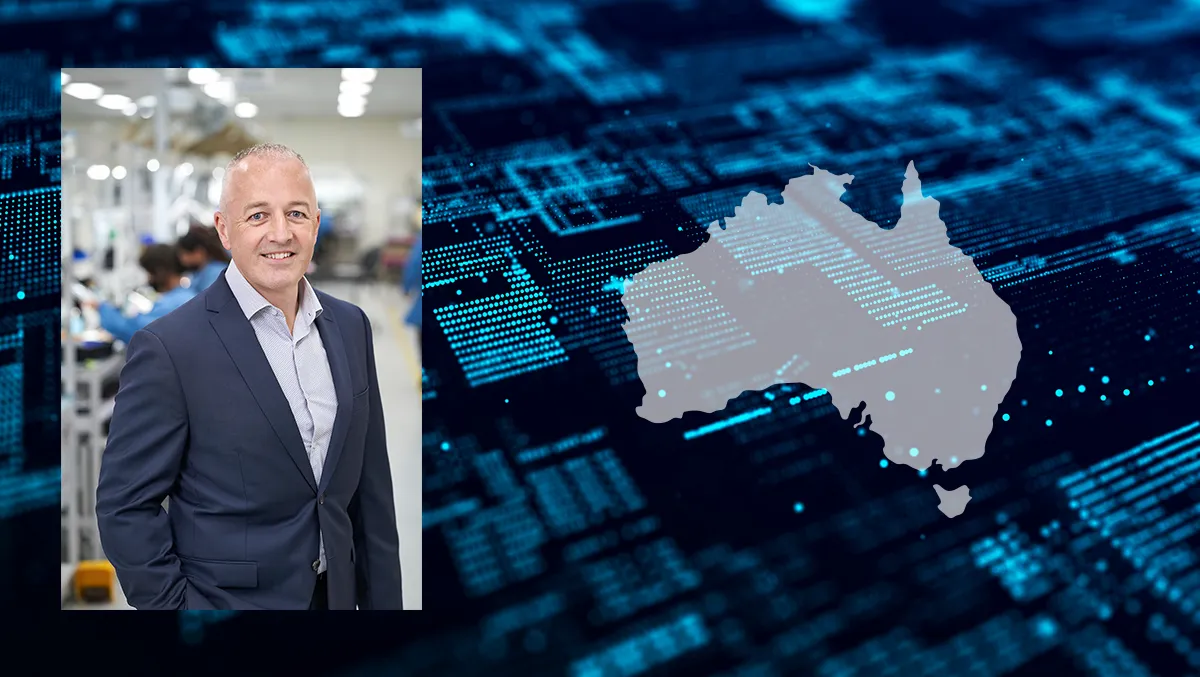 Australian manufacturing success story chooses NetSuite
Fri, 30th Sep 2022
FYI, this story is more than a year old
By Sean Mitchell, Publisher
Last year Extel Technologies celebrated its 30th birthday. They're a leading Australian contract manufacturer of electronic products. They design, manufacture and repair PCBs and, for some of its customers, the whole enclosure.
These days the company is a top three player in its vertical, with over 120 employees and offices in Irvine California, Singapore, Brisbane, and its head office in Melbourne.
The company is in a hot category, with customers in the Aerospace, Defence, Cyber security and Medical device industries. This has seen them continue to invest in expanding their manufacturing facilities. In the last six months alone, its manufacturing capacity has expanded by 40%.
"Australia will never be the lowest cost supplier globally, so we have focused on innovation, quality and inclusion of the latest technologies into what we do," said Bruce Fitzgerald, CEO, Extel Technologies
They had been using an older version of Infor Syteline ERP for almost 20 years.
"We crave innovation and pushing the boundaries across our business, but our business software was holding us back," said Fitzgerald
This culminated in them going live with Oracle NetSuite's solution in January 2020.
It was a significant change in many ways, from on-premises software to cloud-based and, at the same time, from an upfront purchasing model to an ongoing subscription.
With over 2,500 products and 22,000 inventory items, their bills of materials were often very complex.
Many things about the NetSuite approach won them over. The fact that it's one platform that could help in almost every part of the business and its easy-to-use user interface certainly stood out.
Two and half years later, not only does the finance team use NetSuite, but planners, procurement, sales and human resources.
With some of its defence clients, every minute step of the manufacturing and quality assurance process needs to be tracked. Which NetSuite has handled well.
Extel had its NetSuite instance implemented by Oracle NetSuite themselves rather than via a partner. The process took about nine months and came in on budget.
Early on in the process, Extel advertised for an ERP team lead and found one with existing NetSuite skills. Fitzgerald pointed to this experienced team member for such a smooth transition. This person had extensive experience with saved searches, dashboard customisation and using the analytics tools.
During the implementation, they used a blend of NetSuite's best practices (SuiteSuccess for Manufacturing) and their own customisations.
"The fact that thousands of other manufacturers had previously implemented this solution meant that we didn't need to reinvent the wheel," said Fitzgerald.
He also says that they benefit from the twice-yearly system updates included with the subscription. Which ensures they aren't left on an old antiquated version like the previous ERP software.
"Our business is certainly more efficient today, also nobody lost their jobs and because our business is growing, we have actually increased our headcount. The NetSuite implementation has been brilliant for us; as a CEO, I can see ahead, be proactive and drive our continued growth. The benefits we are experiencing are simply incredible," said Fitzgerald.