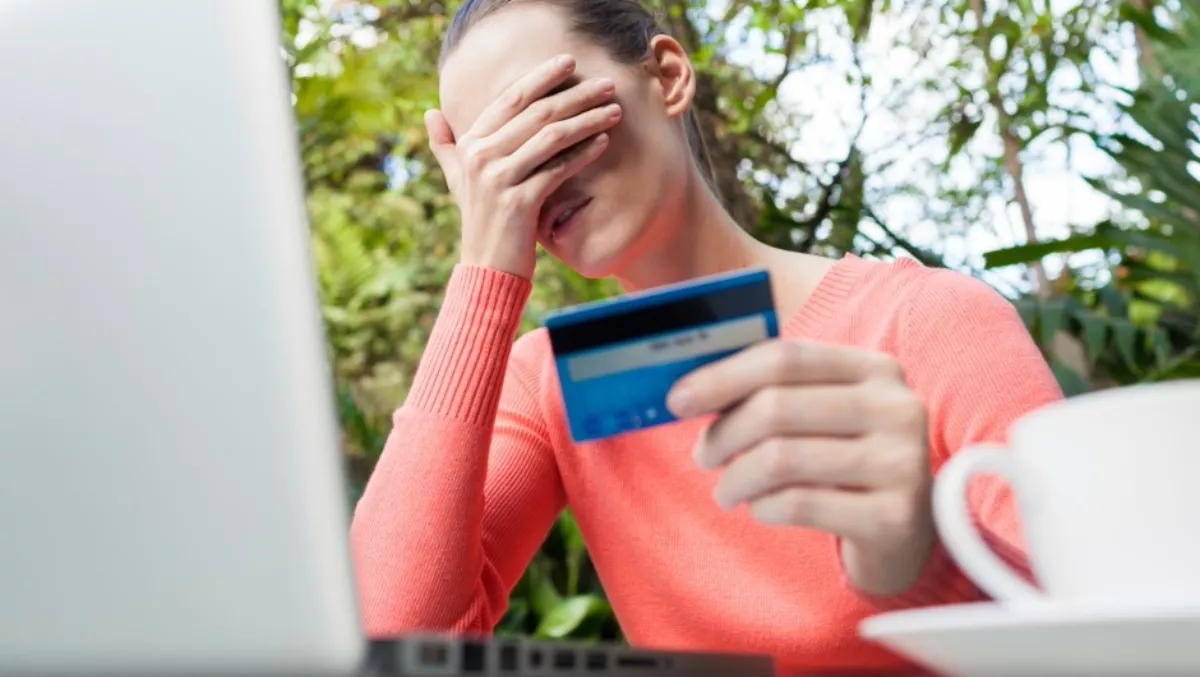 Australian retailers losing sales by ignoring customer privacy issues
FYI, this story is more than a year old
A panel held last week in Sydney has highlighted the importance of an internet presence for retailers, and also how ineffective management of data is eroding customer trust and confidence, threatening the relationships between the two.
The panel, which included participants from AdvanceRetail Technology, WatchGuard Technologies, MuleSoft and moderated by Frost & Sullivan's ANZ managing director, Mark Dougan.
According to Dougan, managing director at Frost & Sullivan, the viability of the internet as a sales platform is still undervalued and experimental. As such, customers are worried about the security of their data in a still-developing online platform, which prevents many customers from shopping online at all. Because of this, Australian companies are setting up websites and leaving them as second priority behind their physical stores.
"While consumer enthusiasm for internet-based retailing remains relatively strong, many highlight privacy and security concerns as key reasons they are not shopping online." According to research flagged by Frost & Sullivan during the panel discussion, 60% of Australians who use the internet also buy goods and services online. However, this has declined from 68% in 2010/11," Dougan says.
While credit and debit cards make up 90% of online purchases, one of the biggest problems is third-party management of customer data, particularly in relation to externally-managed loyalty schemes. This means that it is much more difficult to guarantee the safety of customer data, according to Mark McGeachen, CEO of AdvanceRetail Technology.
Brad Drysdale, APAC chief technology officer at MuleSoft, adds that another problem is a lack of adequate back-end processing systems that are not up to par.
"Retailers have more insights than ever before into their customers' tastes, needs, wants and buying habits. To take full advantage of all this customer data, they need an effective way to aggregate the information and integrate it with their various systems and operations for all areas of business, including inventory management, product development, advertising, customer relationship marketing and sales. However, we see cases where emails are printed out and re-keyed to achieve so-called 'swivel chair' integration between systems," Drysdale says. "To solve this challenge, streamline operations and improve the customer experience, retailers need to apply an API-led connectivity approach to integrating the various technologies involved in creating a seamless customer experience from mobile to cloud to on-premises," Drysdale continues.
Other issues that arose from the panel included the dangers of card skimming, unsecured free in-store wifi for customers, with the suggestion that free one-off passwords can increase security and ensure wifi hotspots are legitimate to prevent man-in-the-middle attacks.
"Research shows Australia lags major global markets when it comes to retail spend. Online sales in Australia were just 6.6% of total retail sales in the 12 months to January 2016. This places Australia at only about half the level of the United Kingdom where online sales in January 2016 reached 13% of total retail sales and well behind the United States where online sales are estimated to be 9.3% of all sales," Dougan says.
According to the panel, retailers must focus on better security and customer education about privacy issues were important to ensure that the relationship between retailers and customers grows to increase the amount of online shopping.
Related stories
Top stories