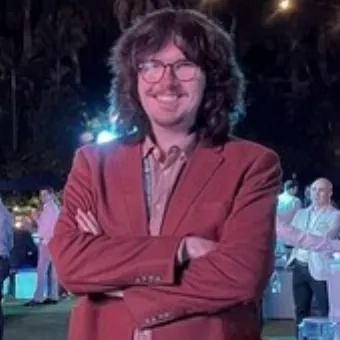 By Zach Thompson, News Editor
Two emerging Australian space startups have signed a deal to test new Artificial Intelligence and Machine learning (AI/ML) models in space.
The partnership between AICRAFT and Antaris Space, a memorandum of understanding (MoU), will see the two companies attempt to develop and space-qualify new computational capabilities for satellite-based applications.
Under the MoU, the two startups, both members of the SmartSAT CRC-backed Aurora Space Cluster, will include an AICRAFT space-computing module as a part of the payload for Antaris' three-year demonstrator mission launching to Low Earth Orbit in Q3 2022.
The companies say it will give them a chance to test the module and demonstrate on-orbit autonomous satellite navigation and control.
Additionally, AICRAFT will be able to test various AI/ML models for Earth Observation data processing and communications management in the space environment.
The companies say this partnership intends to facilitate the demonstration of between five and 10 times the processing speed capabilities compared with current state-of-the-art on-orbit Space Edge processing solutions, specifically for an identical form factor and power consumption level.
AICRAFT adds that its module will only be a locally developed device aboard Antaris' Tech Demonstrator satellite.
Antaris Space, a subsidiary of Antaris Inc., is a Sydney-based company that utilises SaaS to offer a software-defined satellite platform intended to ease the design and build of satellites, the integration of payloads, and their operation and management on-orbit.
"We are excited about working with AICRAFT to space-qualify their edge computing module and add it to the pool of resources for customers using the Antaris Software-as-a-Service platform for next-gen satellite systems," Antaris Inc co-founder Shankar Sivaprakasam says.
"Our software-defined satellite platform is a means to broaden the space ecosystem by creating a trusted marketplace of qualified space-rated software and hardware components, a key goal for us.
AICRAFT is an Adelaide-based company offering scalable, high-performance, low-power edge computing sensors and systems with embedded artificial intelligence (AI) models.
"We are thrilled to start our collaboration with Antaris and demonstrate our innovative AI edge computing module on orbit," AICRAFT co-founder and CEO Dr Tony Scoleri says.
"This will include testing the execution of a large variety of AI models and input data formats (imagery, signals, Lidar point clouds), and we would like to thank Shankar and the whole Antaris founding team for the opportunity to accelerate our company's entry into the global space marketplace.
"A special thank you also to Dr Tim Parsons, Aurora Space Cluster Chair, and the whole SmartSat CRC team, for helping to bring Antaris and AICRAFT together and supporting Australian space startups.
The Aurora Space Cluster, a startup itself, says it connects over 70 early and growth-stage startup and scaleup companies with mentors, supporting partners, corporates, and aerospace primes to create commercial and R-D collaboration and growth opportunities.
"This collaboration between Antaris and AICRAFT is exactly what the Aurora Space Cluster aimed to achieve within the Australian space startup community - providing a framework for startups to grow together in commercial collaborations with one another, to win business, commercialise leap-frog R-D, lift TRL to space-qualified, and build world-class commercial capabilities," Aurora Space Cluster board chair, Dr Tim Parsons says of the partnership.