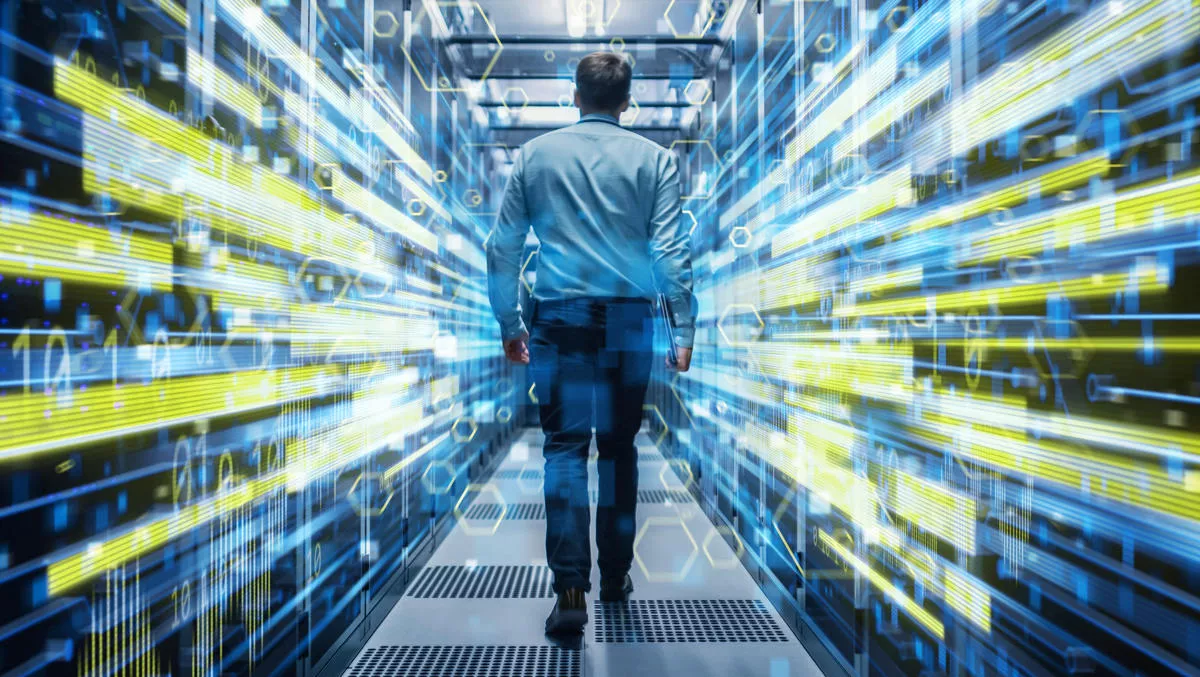 Australian supercomputer Gadi ranks 25 in Global 500
FYI, this story is more than a year old
At number 25, 'Gadi' has achieved Australia's highest ranking in the Global 500 Supercomputer index, taking out the title for the country's fastest supercomputer.
This was announced by Fujitsu at the International Supercomputing Conference, which was hosted as a virtual event for the first time. The ranking is published twice yearly.
The supercomputer has been operational since January of this year, is housed at The Australian National University (ANU) in Canberra and operated by the National Computational Infrastructure (NCI).
It represents a successful collaboration between NCI, Fujitsu and its vendors. The other organisations working with Fujitsu in creating Gadi include: Lenovo Intel NVIDIA NetApp DDN (Lustre) Altair APC by Schneider Electric.
Gadi uses both Fujitsu and Lenovo direct liquid cooling technologies with warm water, allowing for high-density computing. The system features Fujitsu PRIMERGY CX2570 M5 servers.
At present, the computer is helping to advance Australian research, with computing time already allocated to recipients of research grants for projects including drug design, drug discovery and vaccine development in relation to the COVID-19 pandemic.
Research projects focused on climate modelling, renewable energy and astrophysics have also been allocated an additional 180 million units of compute time, which is equivalent to one computer doing constant calculations for 20,000 years.
Essentially, Gadi provides a transformative collaborative platform to advance the outcomes and ambition of Australian research, the company states.
The new machine is currently operating eight times more powerfully than the previous supercomputer, which was also provided by Fujitsu. This means Australian researchers will continue to have access to world-class, high-end computing services to power their work.
NCI operates as a formal collaboration between ANU, CSIRO, Geoscience Australia, and the Bureau of Meteorology, whose researchers will use Gadi to search for answers to the most important questions facing Australia and the world.
Fujitsu's relationship with the ANU and NCI dates back more than 30 years to the 1980s when Fujitsu provided one of the university's first supercomputers.
Although one of Australia's most powerful computers at the time, in today's terms it had the processing power of an early iPad. Gadi is tens of millions of times faster than that computer.
Fujitsu Australia and New Zealand CEO Mike Foster says, "We are proud that Gadi has achieved this impressive result in the TOP500, and that Fujitsu is continuing to play a role in the advancement of Australian research.
"This project is a true collaboration between Fujitsu, NCI and the many other organisations that made this leading-edge development possible.
Foster says, "Following on from the success of its predecessor, Gadi is shaping up to be another important milestone in the relationship between Fujitsu and the NCI.
"Australia leads the world in many research areas and it is encouraging that this project has been made possible with Australian government funding under the National Collaborative Research Infrastructure Strategy (NCRIS). Fujitsu looks forward to seeing the positive outcomes that will be made possible by Gadi.
NCI Australia director Professor Sean Smith says, "Gadi represents a milestone for Australian research. We are pleased to continue our long-standing relationship with Fujitsu and its network to offer Australian researchers world-class computing resources to take us into the next decade.