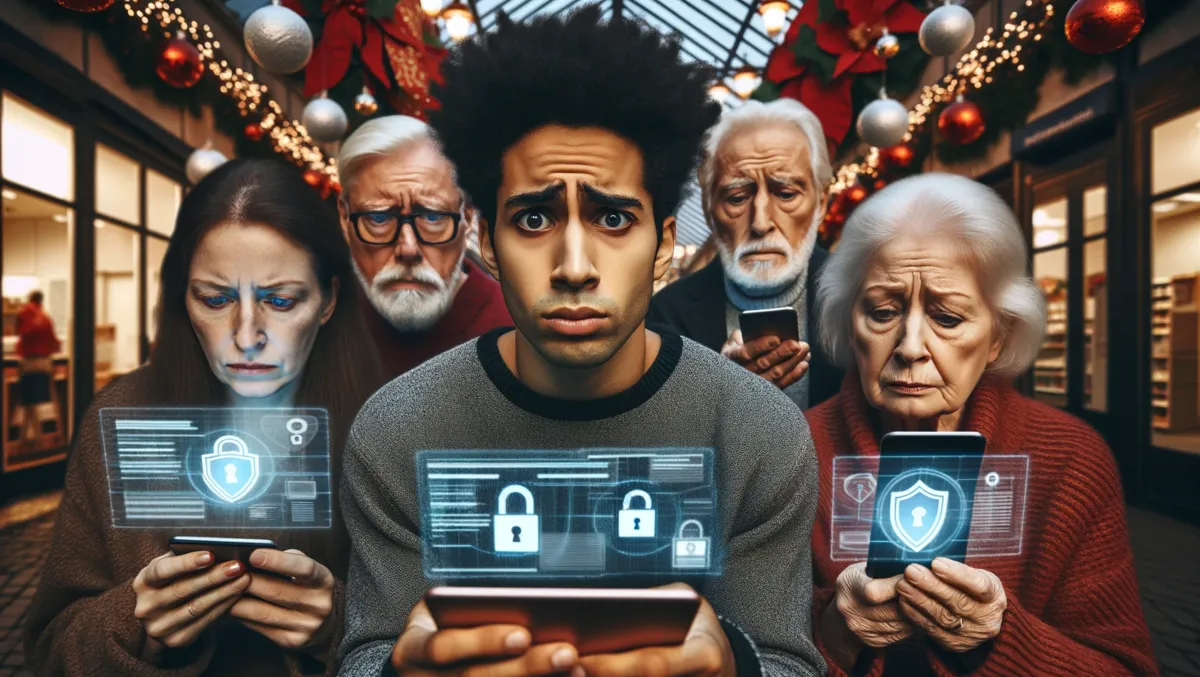 Australians' growing anxiety over data security highlighted by Norton
Norton, an international name in Cyber Safety, recently shed light on Australia's mounting anxiety over personal data security. Over 70% of Australians are apprehensive about possible compromises to their personal information, according to Norton's latest findings.
The cybersecurity firm's 2023 Holiday Norton Cyber Safety Insights Report discloses that as the festive season draws near, more than half of Aussies (55%) are alarmed about potential AI shopping scams. Almost three in ten voiced unease over their capability to remain safe while shopping online.
Mark Gorrie, Managing Director APAC at Norton, says: "It's wholly comprehensible that Australians are growing restless about possibly being entrapped in a scam while shopping online, given that cybercriminals are capitalising on the expanding consumer population majority that is going online to shop."
"Shopping scams can take on countless forms, and it can be challenging to keep abreast of them all, which is why it's fundamental for shoppers to exercise caution."
Over a quarter of Australians have confessed to being targeted by scams in previous holiday seasons. Coupled with the emergence of new AI tools, there has been a growing awareness of possible online shopping threats. A worrying 58% of Australians are apprehensive about their older loved ones falling for dubious email or text scams offering discounts.
In the wake of an upward trend in AI's global popularity, online scams have grown in sophistication. "Australians should remain watchful and think seriously about deploying intelligent tools to protect themselves and their loved ones from these progressing threats," suggests Gorrie.
Interestingly, almost two-thirds of Australians (64%) believe that scams are more prevalent during the festive season than at other times of the year. Among those victimised by scams, 37% fell prey to social media scams, outpacing traditional channels like text (27%) and email (31%). The increasingly sophisticated nature of contemporary scams is further revealed by victims reporting an average loss exceeding AUD $1,000, with some incurring losses up to AUD $50,000.
Gorrie cautions: "Phishing scams are continually morphing and vary greatly, posing a significant challenge for Australians to keep ahead of."
Gorrie encourages using Norton's tools, such as the Norton Secure Browser, a free browser enhanced with cybersecurity features that protect online activities, warding off malicious websites and phishing attempts.
Gorrie concludes: "The advancement in AI also presents opportunities to reinforce cybersecurity measures. Norton recently introduced Genie, a free AI advisor specifically designed to aid Australians in staying a step ahead of increasingly sophisticated scams."
"Given that cybercriminals are exploiting AI to make their schemes more sophisticated and plausible, it's logical that we utilise AI to detect these scams."
Close to half (48%) of Australians desire increased knowledge to protect themselves from cybercriminals this festive season. Norton's insights highlight an imminent need for strengthened cybersecurity measures, keeping both self and loved ones safe during the high-risk holiday period.