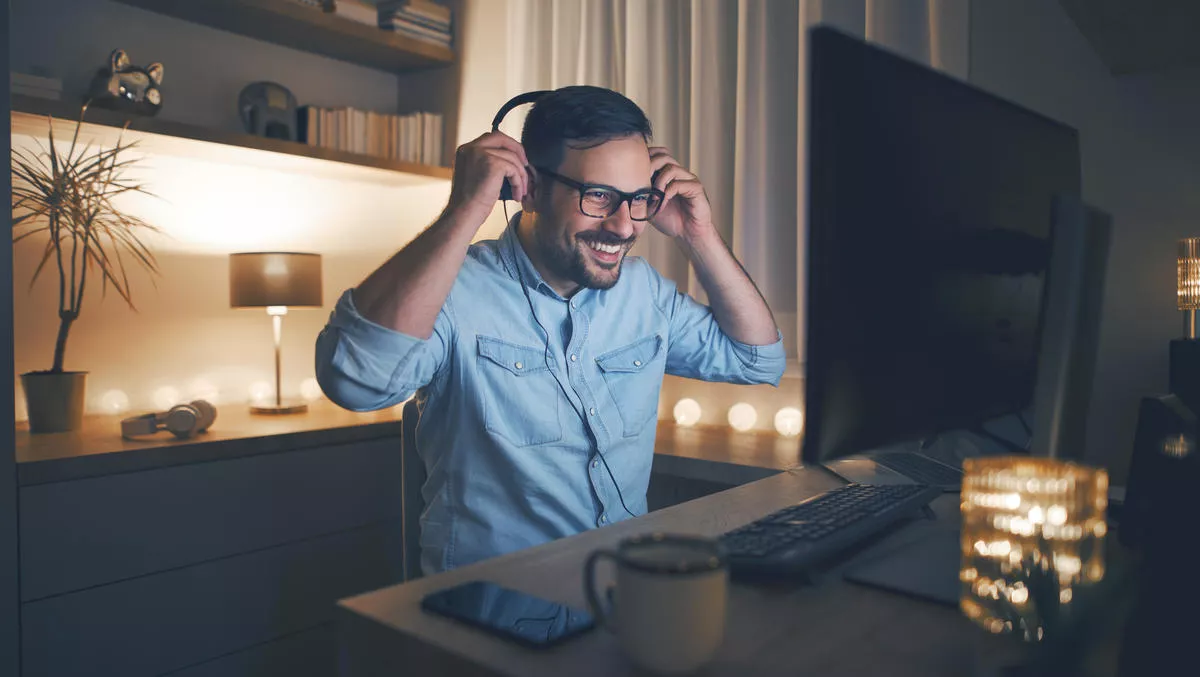 Australians keen to continue working from home, study finds
Tue, 23rd Jun 2020
FYI, this story is more than a year old
Now that many Australians have had a taste of working from home, many would like to continue doing so – at least on a part time basis, according to a recent poll of 1000 Australians who worked from home during the pandemic.
The poll, conducted by Redback Connect, found that 86% of respondents would like to work at home. That is something that employers are aware of – 73% of respondents say their employers would be open to working from home arrangements, and 22% say they have already been offered a work from home option.
"Our survey results show that, after the pandemic, Aussie workers want workplaces to change permanently. Many people have discovered just how much work they can achieve while working at home – especially if they have the right digital resources. If employers listen to their employees, we may see a decentralisation of the workforce from the cities to the suburbs," comments Redback Connect CEO and founder Jeff Downs.

After lockdown restrictions lift, 28% of respondents would want to work from home full time permanently, 39% want to work from home a couple of days per week, and 20% would like to work from home 3-4 days per week.
However, some workers are hesitant about bringing work from home options up to their boss – accounting for 14% of respondents. Additionally, 8% have already found their work from home arrangement was outright rejected by their employer.
There may some inherent biases at play – younger employees are less likely to be offered a permanent work from home arrangement or have offered to work from home but their employer has declined.
The results say that Just 15% of respondents aged 18 to 30 have already been offered a work-from-home option, compared with 21% of employees aged 31-50, and 30% of employees older than 51.
If productivity is a worry for employers, results suggest that working from home does not result in productivity drops.
Now that organisations have a better idea of what digital tools and virtual meeting platforms they need, many employees believe that with the right technologies working from home can increase productivity.
The survey found that 55% of respondents say tools that enable them to have virtual meetings or webinars with multiple attendees. The same proportion (55%) say tools that allow them to share and edit documents, projects, or work schedules with team members in real-time.
Nearly half (46%) of respondents believe they need to able to see the 'availability' of other team members remotely, while 45% say they want the ability to share work-in-progress schedules and status reports with other team members. Furthermore, 42% say they need to present work to stakeholders in the same way as in an in-person meeting.
"While simple video and teleconference communications have been used being widely by many organisations during the shutdown, if working from home becomes permanent, organisations will need to onboard a suite of remote-working digital tools to replicate, as far as possible, the 'in-office' experience," says Downs.
"Our research reveals that more purpose-specific virtual technologies that offer a broader range of secure, interactive platform features – such as online polling and live Q-As – would help maximise the productivity of at-home offices."