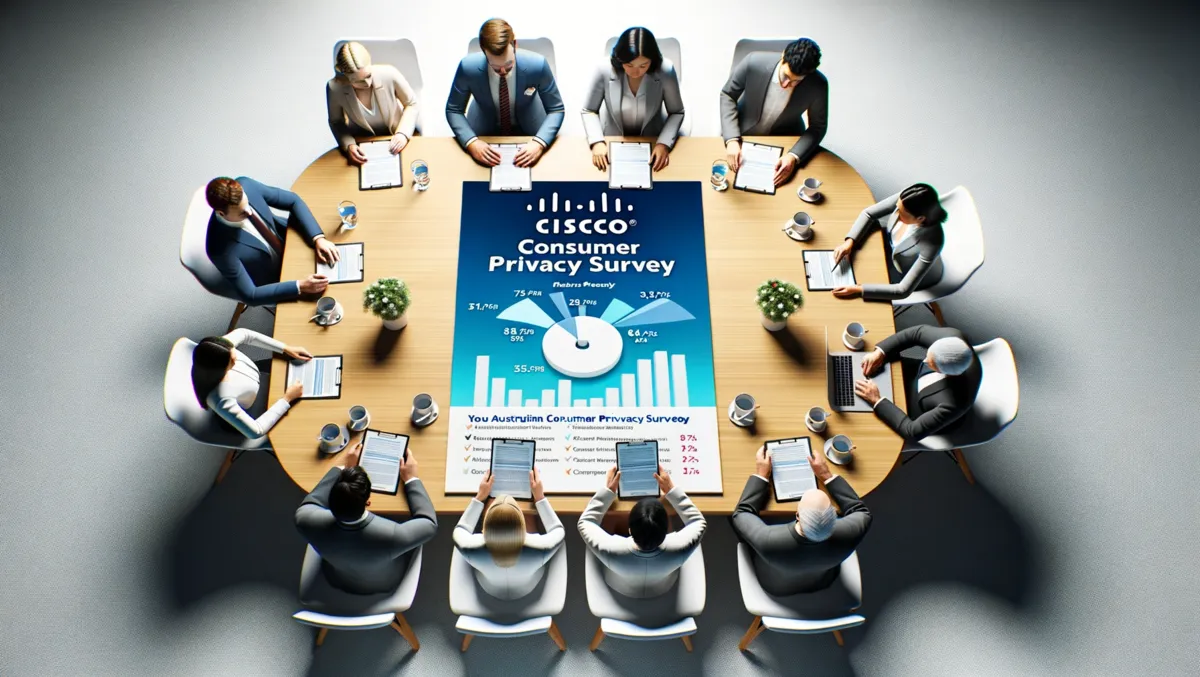 Australians' trust in AI declining due to privacy concerns: Cisco says
Cisco's 2023 Consumer Privacy Survey reveals concerning insights into Australians' perceptions of privacy laws and the use of Artificial Intelligence (AI). The report was launched to align with the 20th Cybersecurity Awareness Month in October.
Interestingly, only 26% of Australian respondents indicated awareness of their country's privacy laws. This figure was the lowest rate of awareness among all countries surveyed. However, among this small group, the majority (86%) felt they have the ability to protect their data adequately.
Moreover, the survey found that 62% of Australian participants have experienced a decline in trust towards organisations due to their use of AI. Notably, just 28 % of the people surveyed in Australia are active in their approach towards privacy. This status is characterised by a demonstrated concern about privacy, a willingness to act to protect privacy, and have already acted - for instance, by switching companies or providers because of their data policies or data sharing practices.
Launching the report, Corien Vermaak, Cisco's Head of Cybersecurity, challenged the prevailing 'She'll be right' mentality. Vermaak called for immediate action to address escalating cybersecurity risks for both businesses and individuals. She urged everyone, from everyday consumers to prosperous businesses, to adopt a more proactive approach to privacy protection.
Notably, the study provides a snapshot of younger consumers' progressive actions towards privacy protection. 42% of consumers aged 18-24 have inquired about personal data organisations hold on them. That's seven times more than consumers aged 75 or older (6%).
Additionally, the survey reported that many consumers have lost trust in organisations because of their use of AI. 62% of respondents expressed concern about how organisations are utilising their personal data with AI. To regain trust, the report suggests organisations could audit products for bias, offer transparent explanations of how their AI functions, ensure human involvement, and establish an AI Ethics Management Program.
Commenting on the findings, Dev Stahlkopf, Cisco Executive Vice President and Chief Legal Officer, said, "The world is watching how companies will approach AI in a responsible way. For Cisco, this means keeping a keen focus on respecting privacy and human rights as we incorporate AI technology."
As privacy concerns persist, particularly with emerging technologies like Generative AI, it's clear that organisations, individuals, and governments must join forces in addressing these issues. As well as increasing public awareness of privacy laws, encouraging responsible use of technology, and enforcing robust privacy protections. This holistic approach may provide a pathway to rebuilding public trust.