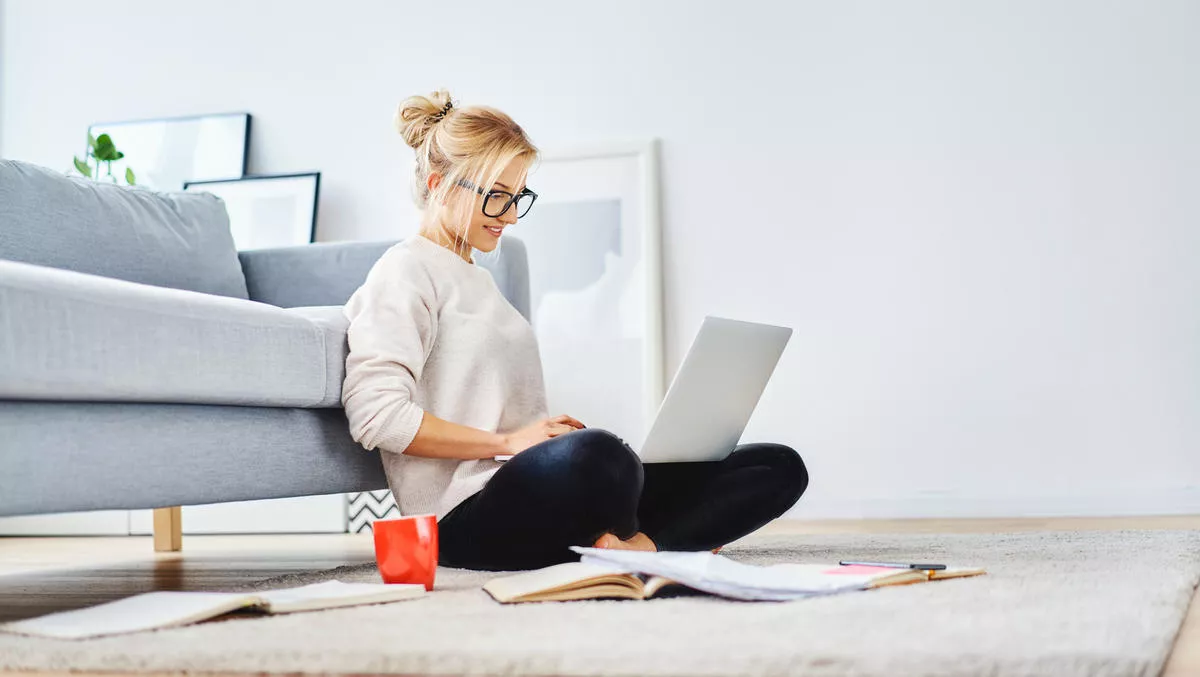 Australians would rather quit than give up remote working, report finds
FYI, this story is more than a year old
Remote working is going mainstream, and Australians want this work setup to continue.
This is a key finding of the latest Remote Work Report from GitLab, sponsored by Dropbox, Qatalog and SafetyWing.
Building upon last year's pre-pandemic inaugural Remote Work Report: The Future of Work is Remote, this year's report is a comprehensive look at remote work, with more 3,900 people surveyed across six continents.
Remote working in high demand
The Australian findings of the survey highlighted that employees were prepared to change jobs, if they were forced to return to physical in-office work arrangements.
Employers who insist on regressing to pre-COVID-19 office environments could potentially find themselves with the challenge of significant talent drain, the report finds.
If working remotely was no longer an option, 34% would look for a new remote role, above the global average of 26%.
The number of respondents who would go back to their commute in the absence of the remote work option also lagged behind other countries - 57% of Australians would relent, well below the global average of 64%.
More than half (57%) of Australians would consider leaving their co-located company for an all-remote role, above global peers the US (45%), UK (44%) and Canada (45%).
In addition, 84% consider working from home or from anywhere a competitive advantage for an employer.
While challenges were faced with pandemic-induced work-from-home last year, Australian companies still experienced remote work advantages including increased productivity (40%) and efficiency (37%), and a reduction in bureaucracy and office politics (25%).
Hybrid models grow in popularity
Looking to a post-pandemic future, one in four (24%) said they plan to continue working remotely all the time; however, many Australian companies are looking to implement a hybrid model.
With hybrid work, leaders are forced to balance two fundamentally distinct ways of working, adding an administrative burden to manage a default-onsite and a default-offsite experience.
Disparity between perception and reality
There's a disconnect between the ostensibly high levels of satisfaction with remote work and the actual pain people are feeling day-to-day, the report finds.
While 4 in 5 (86%) would recommend remote working to a friend and 86% of people are satisfied with the level of productivity, teamwork across organisations is struggling.
Just 41% report that their organisation does a good job of aligning work across projects and over a third 39% feel the organisation does a good job of educating everyone on who does what.
Furthermore, 67% of Australian respondents agreed that their employers took meaningful actions towards increasing team diversity, inclusion and belonging in the past year.
Forty one percent of respondents noted that more transparency from leadership leads to a deeper feeling of connectedness at work, while nearly half (47%) noted that more visibility into the work within the organisation improved their sense of connection.
Comments from GitLab
GitLab co founder and CEO Sid Sijbrandij says, "All-remote work is the new normal delivering innumerable benefits to both companies and team members.
"Through documentation and transparency, GitLab has shared proven best practices for increasing diversity and inclusion, fostering a more open community, and giving team members flexibility.
GitLab head of remote Darren Murph says, "We were already hurtling toward a remote-first world before the COVID-19 pandemic and our 2021 Remote Work Report shows this hasn't changed, it's simply been accelerated.
"People want the flexibility and autonomy that remote enables, and progressive companies realise that they can't, and shouldn't, revert back to how they were functioning before.
"The past year did not change the proven fundamentals of successful remote work. Instead, it highlighted significant opportunities for bolstering diversity, inclusion, efficiency, and transparency by evolving workflows and culture to meet modern standards.