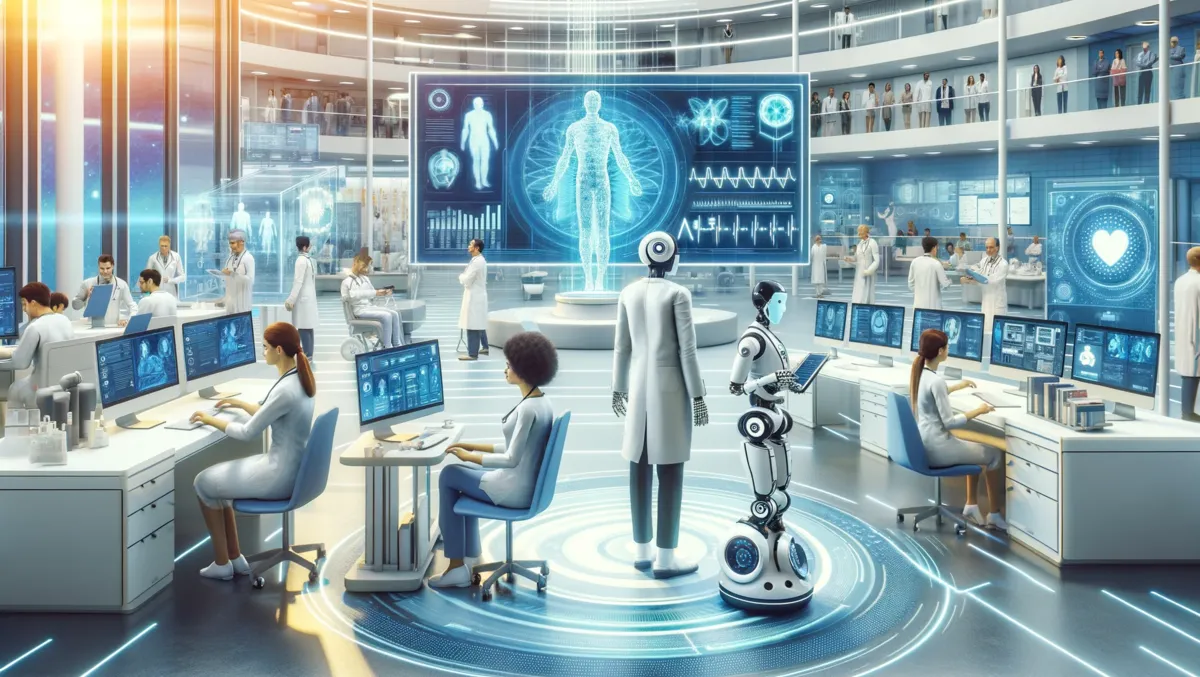 Automation may solve administrative issues in healthcare, new data suggests
Administrative tasks are consuming too much of healthcare worker's time, and automation may hold a solution, according to new data released today by SS&C Blue Prism. The data reveals that 59% of healthcare leaders believe their staff spend too much time on administration, diverting crucial resources away from patient care.
The survey, which comprised responses from 164 decision makers at healthcare organisations across Australia, Singapore, Hong Kong, India, and Thailand, highlighted the administrative burden faced by Australian healthcare institutions as compared to their Asian counterparts. 39% of Australian healthcare firms utilise automation in day-to-day activities, a significantly lower figure than the APAC average of 50%.
The majority of Australian healthcare decision makers, around 51%, perceive that automation can enhance patient care and are optimistic about the benefits of intelligent automation. They believe that intelligent automation can streamline patient experiences with better data processing (59%) and facilitate innovative patient engagement models (49%).
In addition, decision-makers believe that the introduction of intelligent automation could help to boost staff morale and retention. In addition to offering the potential to improve patient care, 36% of Australian healthcare leaders believe automation could have a positive impact on their staff, boosting motivation, engagement, and subsequently retention. Additionally, 39% of respondents believe automation could improve coordination across various teams and departments.
On the flip side, obstacles persist in striving to embrace technology. 49% of these decision-makers identified legacy systems and infrastructure as the main hurdles that slow down processing and care. A considerable gap in digital services was another concern, raised by 41% of respondents. These figures significantly exceed the APAC averages, indicating that the Australian healthcare sector can fast-track its digital transformation.
A lack of skills and expertise is a prominent barrier to the adoption of intelligent automation, according to 56% of respondents. Another hurdle is the scalability of technology within the organisations, with 36% of respondents stating it as a major issue.
Darren Cockerell, Head of Solutions Consulting Australia and New Zealand, SS&C Blue Prism, asserts that further transformation could help the Australian healthcare sector level up to other markets in the Asia-Pacific region. "Our healthcare system really accelerated digital transformation during the pandemic, but this research shows that more can be done to catch up with other markets across Asia-Pacific," he said.
Mr. Cockerell emphasises the potentials of intelligent automation in the healthcare sector. He proposed that, "Intelligent automation provides so much upside for patients and clinicians, it could be just the tonic for the sector." By automating data capture and analysis processes, healthcare professionals could devote more of their time to patient care.
Mr. Cockerell suggested that intelligent automation could facilitate the creation of groundbreaking patient experiences without compromising care quality. He concluded, "Embracing intelligent automation in the right way would also cement our position as a world-leading healthcare service."