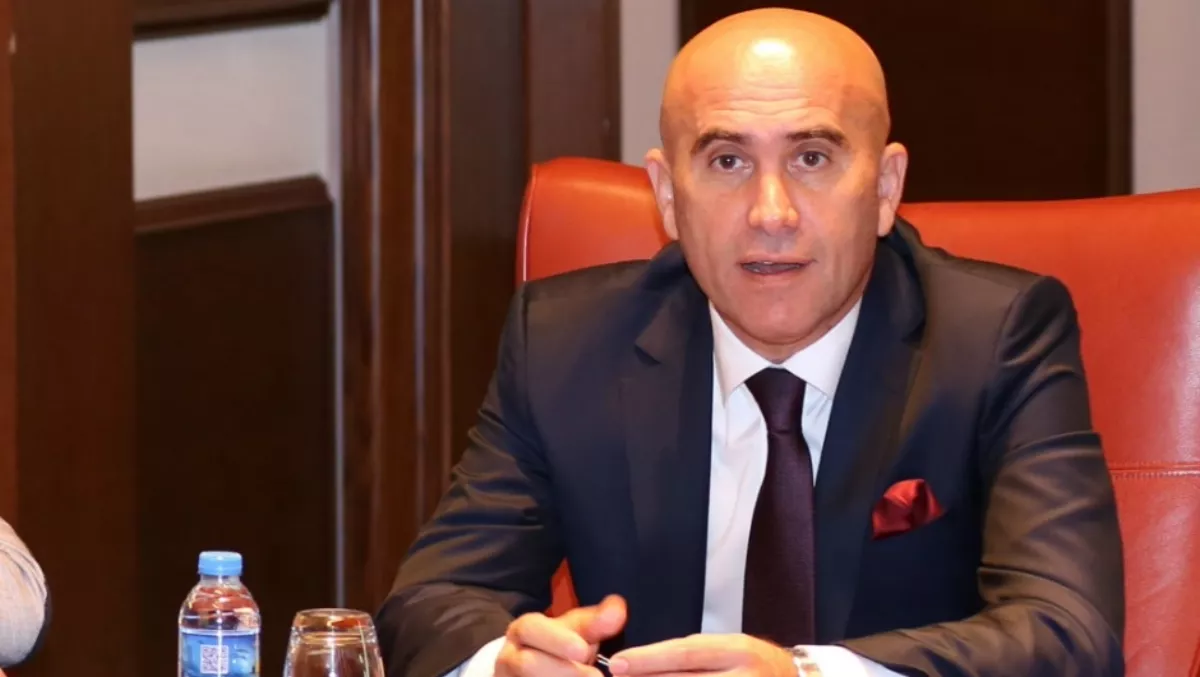 Avaya boss talks rumours, buy-outs, bankruptcy and the future of Avaya
FYI, this story is more than a year old
Avaya International president Nidal Abou-Ltaif has told partners and customers it is 'business as usual' for Avaya, despite a financial restructure and swirling rumours of a potential sale of the call centre business and a chapter 11 filing.
Abou-Ltaif took to the stage several times at last week's Avaya Engage conference with words of reassurance for Avaya customers and partners.
In November the Wall Street Journal reported that the vendor was considering a chapter 11 filing for bankruptcy and the sale of its call centre software unit, in an effort to reduce debts that stood at around US$6 billion in June.
The rumours followed Avaya itself announcing back in May that it was working on a financial restructure.
The company won't comment on the bankruptcy rumours other than to note that bankruptcy in US terms has a completely different meaning to elsewhere in the world.
"When we explained to our customers, none of them were concerned," Abou-Ltaif says.
"If we were at risk, we would not be spending the money here.
"There is too much noise, too much uncertainty and too much speculation about Avaya," he says.
Abou-Ltaif says after the announcement of the restructure, partners and customers were visited 'by every rep from competition to talk about uncertainty and to talk about rumours'.
"It is rumours. Avaya is taking care of its customers, partners and employees and making sure we continue to serve you.
"It is business as usual," he says.
"In spite of the concern our competition is trying to create, we are bullish and optimistic that we will continue to do well.
"We're not hiding anything. We continue to recruit around 60 people per quarter and part of it is we want to bring new experts to the team.
Abou-Ltaif pointed to the vendor's 'amazing' 2016 results, particularly the company's Q4 results, which he claims were among the best results ever for the company.
"We ended up with a good result and, in spite of what they [competitors] say, we are looking for a good quarter in Q1.
Preliminary fourth quarter financial results for the company, show a revenue decline to US$945 million to $955 million – substantially higher than the guidance range of US$860 million to $890 million, but still down on 2015's Q4 result of $1 billion.
EBITDA is in the range of $926 million to $936 million for the fiscal 2016 year, up from $900 million for fiscal 2015.
In its preliminary Q4 financial announcement in October, the company noted year on year growth in contact centre and networking products, as well as cloud and managed services, and sequential growth in unified communications products.
The company noted at the time that its transition to a software and services business 'is advancing'. In Q3, software and services accounted for more than 75% of total revenue, with recurring revenues accounting for around 55% of total revenue and $3.1 billion in estimated total contact value – up 7% year on year.
Abou-Ltaif's reassurances were meet with a lukewarm responses by local channel partners, with one telling TechDay the reassurances were a little 'underwhelming'.
"One of the disappointments was that he didn't really take the opportunity to really explain and take advantage of the platform he had," said another.
Abou-Ltaif says Q4, which ended in September, also saw success in terms of the products launched, including Equinox, and acceptance in the market as well as customer success stories.
Equinox, which launched in October is Avaya's new platform for business communications. Also launched this year was Oceana, a multi-touch customer engagement offering built on Breeze and including Oceanalytics, a modular analytics and reporting platform.
The company also rebranded its Engagement Development Platform for the design and deployment of team and customer engagement services, without the need for specialised communications engineering expertise, to Avaya Breeze and launched a Snapp Store for apps - or 'snap-ins' - created on the open development platform.
Avaya also launched Zang, a cloud communications platform and communication applications-as-a-service standalone business as it builds out its vision of 'Avaya Everywhere' with communications capabilities embedded into as many apps and mobile devices as possible.
Abou-Ltaif says the company's cloud business is growing, with professional services the fastest growing part of the business for this part of the world.
He admits 2016 has been a challenging year for Avaya across Asia Pacific.
In Australia and New Zealand the company has been rebuilding and Abou-Ltaif says the business has now been turned around.
"We have corrected our operation in Australia and turned it back to go and talk about digital transformation.
"We rebuilt bridges to customers and we're very proud to say most of our digital transformation in the banking sector is happening in Australia and New Zealand.
He says Avaya is pleased with the growth it's seeing in India.
"Business in India has traditionally been big contact centres. That business is still there, but we're starting to see a shift into more government deals with Digital India.
Abou-Ltaif says Avaya has sold more networks for government and courts in India this year than at any other time.
"ASEAN is a place we need to fix. The business is growing but we need to pay more attention and it will grow faster.
In Japan the contact centre business is 'back growing very well', while in Korea Avaya is seeing good acceptance.