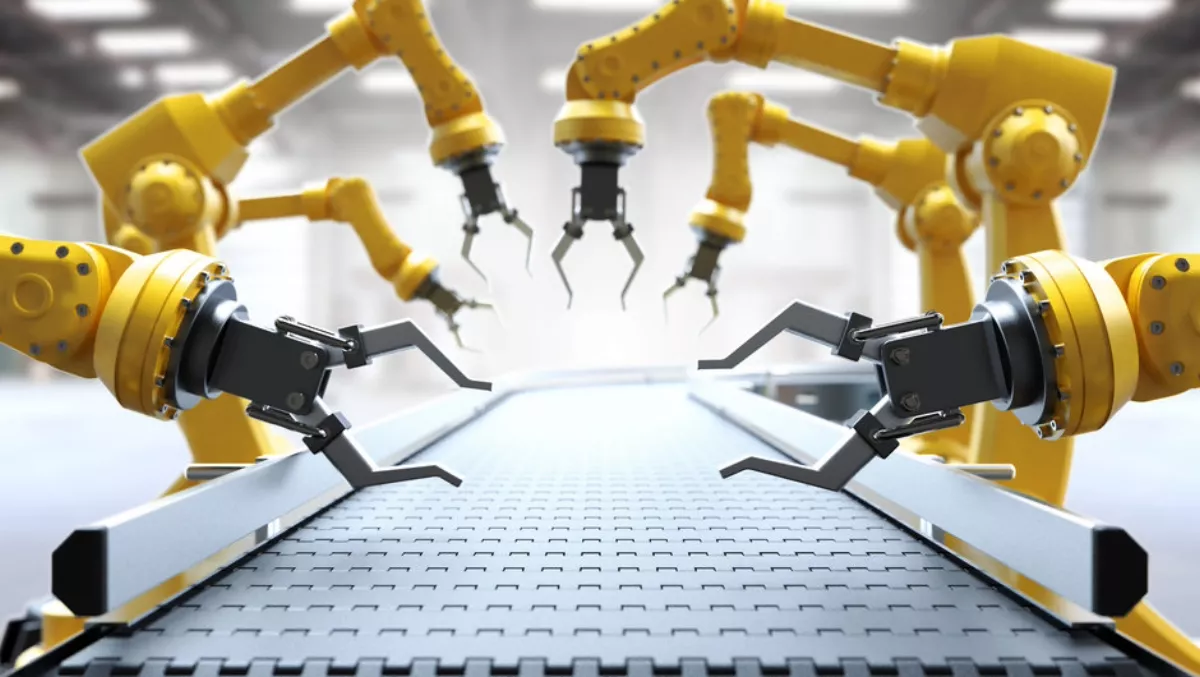 AWS RoboMaker supports future of robotics development
FYI, this story is more than a year old
Amazon Web Services (AWS) is venturing deeper in the world of robotics services for developers with the launch of AWS RoboMaker.
The RoboMaker is a new service designed for developers so they can develop, test and deploy robotics applications, and build intelligent robotics functions by using cloud services.
The popular open source robotics software framework Robot Operating System (ROS) is also able to leverage AWS connectivity for services such as machine learning, monitoring, and analytics services. The end result is a robot that can stream data, navigate, communicate, comprehend, and learn.
AWS RoboMaker general manager Roger Barga says customers often find themselves spending a lot of time assembling the infrastructure and using different software for different parts of the robotics development cycle – a process that leaves less time for innovation.
AWS further explains that robots accomplish set tasks through software applications' instructions, the processing of sensor data, and the use of control actuators that create movement and action.
That process is not so simple to put together, particularly in 'intelligent' robots. Object recognition, natural language processing, and autonomous movement can require a data scientist experienced with machine learning and can take days to set up.
"Once an application has been completed, a developer still needs to either build or integrate with an over-the-air (OTA) system to deploy the application onto the robot and then update the application on the robot while it is in use. All of this effort severely limits the number of robots and intelligent functions in use today," AWS explains.
AWS RoboMaker addresses these issues by providing an integrated set of software and services that help developers start application development with a single click in the AWS Management Console.
RoboMaker automatically provisions underlying infrastructure. It also downloads, compiles and configures the operating system, development software, and ROS.
RoboMaker's fleet management integrates with AWS Greengrass and supports over-the-air deployment of robotics applications from development on to the robot itself.
"AWS RoboMaker provides pre-built functionality to support robotics developers during their entire project, making it significantly easier to build robots, simulate performance in various environments, iterate faster, and drive greater innovation," Barga adds.
AWS has also extended RoboMaker's connectivity to AWS services. These include cloud extensions such as Amazon Kinesis Video Streams ingestion, Amazon Rekognition image and video analysis, Amazon Lex speech recognition, Amazon Polly speech generation, and Amazon CloudWatch logging and monitoring.
"Amazon empowers a smarter, faster, more efficient fulfilment process through the use of automation, robotics, and advanced technologies. "We regularly evaluate how we can use new technology to bring our customers a better experience," comments Amazon VP and distinguished engineer or Robotics, Brad Porter.
Robotics has played a significant role in creating global solutions that help faster deliveries and lower costs for our customers.
We're excited to have supported the creation of AWS RoboMaker and to stand behind a service that will help accelerate robotics development and commercial deployments. We believe AWS RoboMaker will be impactful to advanced robotics operations across the world by greatly decreasing cost and time to production.
AWS is backing open source and robotics communities by making the AWS RoboMaker cloud extensions for AWS publicly available under the Apache Software Licence.
The company is also helping to develop the latest ROS version called ROS 2. Its contributions include real-time messaging, security and authentication, and source code package migration from ROS1 to ROS2. It is also a member of the ROS2 Technical Steering Committee.
Open Robotics CEO Brian Gerkey comments that AWS' support for its products such as ROS2 will further the goal to make open platforms the basis of all robotics applications.
"With ROS and Gazebo available via AWS, it's now easier than ever for developers to get started and for companies to integrate these tools into their workflow. I can't wait to see the new and innovative ROS-based robots that will be developed.
AWS customers currently using RoboMaker include NASA Jet Propulsion Lab (JPL), Stanley Black - Decker, Robot Care System, and Apex.AI.
AWS RoboMaker is available in US East (N. Virginia), US West (Oregon), EU (Ireland), and will expand to additional regions in the coming year.