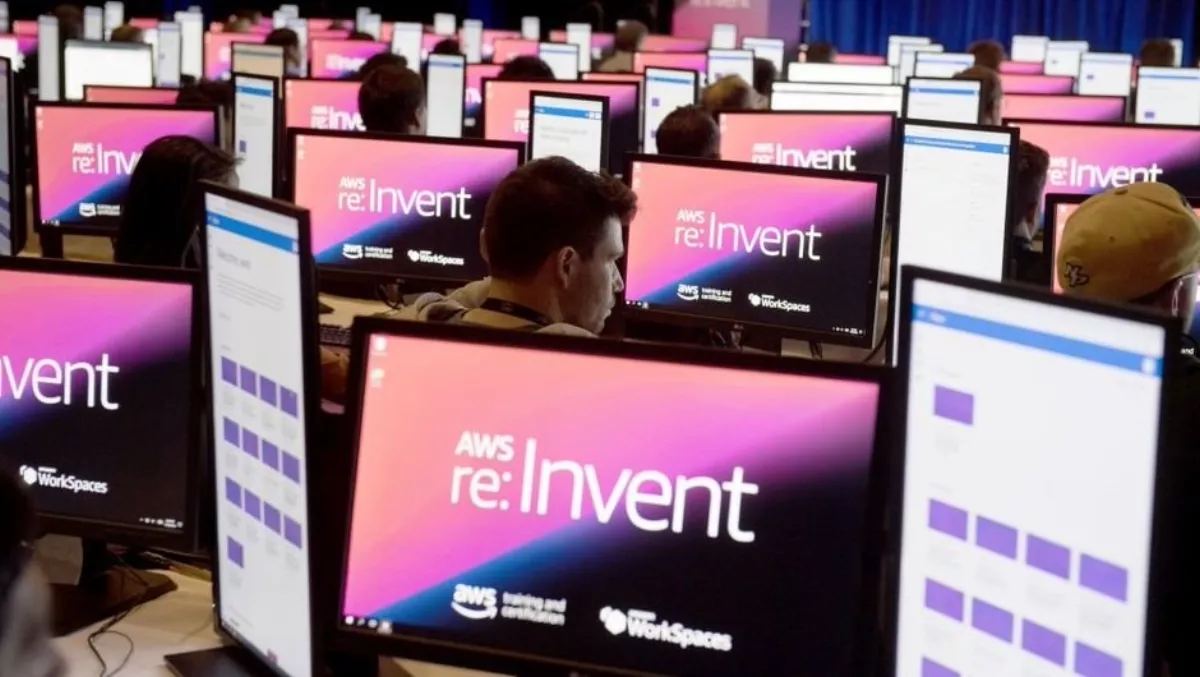 AWS simplifies data collection from IoT & edge devices
FYI, this story is more than a year old
Amazon Web Services (AWS) has announced four new services that will simplify the collection of data from internet of things (IoT) applications and edge devices.
Announced at AWS re:Invent in Las Vegas this week, the four new capabilities include AWS IoT SiteWise; AWS IoT Events; AWS IoT Things Graph; and AWS IoT Greengrass Connectors.
AWS vice president of IoT Dirk Didascalou says customers tell AWS they want to spend less time on getting different devices and services to work together. Instead, they want to innovate more on full-featured IoT applications.
"We are giving customers tools that remove the cost and complexity of building applications at the edge with rich data sources to drive better business decision-making. This frees them up to spend time innovating in their core business, instead of writing code to connect devices and applications and to ingest actionable sensor data.
Here is a look at each capability and its offerings:
AWS IoT SiteWise (currently available in preview)
A managed service that collects data from industrial facility devices, AWS IoT SiteWise is also able to structure and label the data, generate real-time key performance indicators and metrics to help organisations make data-driven decisions.
AWS says industrial firms like energy providers, manufacturers and food processors need to use data to make better decisions, but that data can't be easily collected, processes, or monitored.
Now, customers are able to use AWS IoT SiteWise to consistently collect data from devices, quickly address equipment and other issues with remote monitoring, and use centralised data to improve cross-site processes.
AWS IoT Events (currently available in preview)
A managed service that allows industrial, commercial and consumer customers to detect and respond to events from different IoT sensors and applications, for example malfunctioning equipment or a motion sensor that detect movement after hours.
AWS IoT Events automatically triggers actions or alerts Customers can easily detect events like this at massive scale by analysing data across thousands of IoT sensors and hundreds of equipment management applications in real time.
For example, when temperature changes indicate that a freezer door is not sealing properly, business logic can be used through AWS IoT Events to send a text message to a service technician.
AWS IoT Things Graph (currently available in preview)
This allows developers to build IoT apps through a visual drag-and-drop interface, as well as devices and cloud services that are represented as reusable models. This eliminates the need to write low-level code and in some cases it means developers can build IoT apps with little-to-no-code at all.
For example, developers can link humidity sensors to sprinklers to weather data services to create an agricultural application.
AWS IoT Things Graph also reduces the time required to make devices and services work together by providing a visual way to represent complex real-world systems.
It deploys IoT applications to the edge on devices running AWS Greengrass so that applications can respond more quickly, even if not connected to the Internet.
With AWS IoT Things Graph, developers can more easily build complex applications that automate home security, connect devices to an ERP systems for supply chain analysis, link an office tower's HVAC system to weather data services to reduce energy costs, and much more.
AWS IoT Greengrass Connectors (available today)
This new feature in AWS IoT Greengrass helps web and mobile developers to connect third-party applications to Greengrass devices while securely handling access control and credentials. Such application include ServiceNow, Splunk, and Twilio.
For example, customers can use AWS IoT Greengrass to detect a problem with a connected washing machine, and then use the Greengrass Connector for ServiceNow to automatically trigger alarms and notifications to a service technician.
Using AWS IoT Greengrass Connectors, devices can integrate with cloud and on-premises applications that provide device logging and diagnostics, location-based services, replenishment, industrial data processing, alarm and messaging, repair and maintenance, logistics and many other functions.