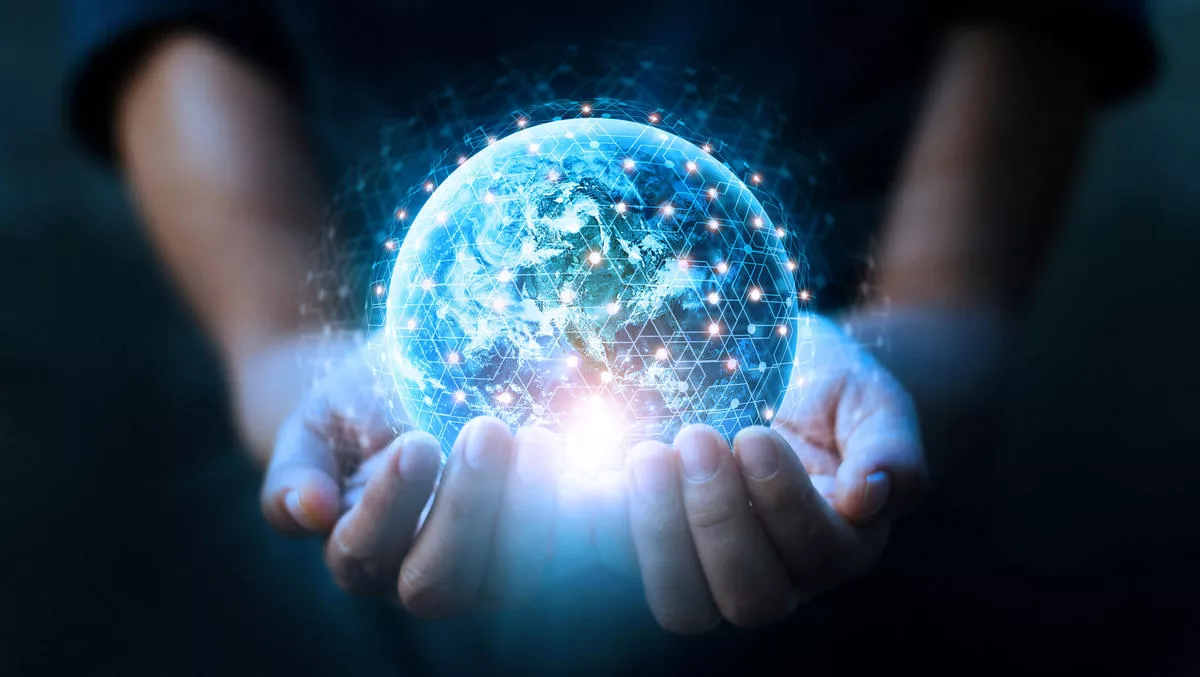 Back to the future: Enterprise edition
FYI, this story is more than a year old
Everyone is looking to the future for positive news around a COVID-19 vaccine and a safe return to some semblance of normalcy. Business leaders are no exception.
Even Bill Gates, who predicted this pandemic five years ago, is turning his attention to what's next, and the simplest way to describe it, he believes, is a 'semi-normal' version of the past.
2020 seemed destined to continue the growth pattern we had seen over the past few years with some of the largest tech IPOs and financing rounds to date, along with a booming security industry with consolidation and growth occurring in many segments.
But with the pandemic, it is clear that we will see a significant change from this trajectory. As a result, it is going to feel very different for the next 12 to 18 months — potentially, for years to come as the global economy adjusts to the 'new normal.'
Remote work, telehealth and distance learning have become our new normal. Being in a large group setting at work or school, enjoying shared lunchtime or visiting the doctor for a minor checkup are all now legacy events. New models and ways of working have emerged as a result of these challenging times.
Forbes notes that a hybrid workforce is likely going to be the future, combining the benefits of the culture and face-to-face collaboration of office life with the flexibility of working at home.
Fast-forward to 2021, and we have to consider what this 'new normal' means for infrastructure and our dependence on the cloud. The pandemic accelerated the timeline of many organisations' digital transformation journey from years down to months and as a result, cemented the need for the cloud.
Given this acceleration, three characteristics highlight how the enterprise cloud, both private and public, is here to stay:
Providing a compelling ROI for customers of infrastructure vendors is a top priority
The phrase 'pets and cattle' is an often-repeated description of the way people think about infrastructure and the move to the cloud.
The 'pets' are parts of the infrastructure that are indispensable and attract close attention. On the other hand, 'cattle' are replaceable infrastructure components, numbered not named, and during failure events, requiring no human intervention to be replaced.
Business leaders are forced to look at the 'animals' across their environment, and how the emphasis has changed in the ways they are managing their 'farm'.
The cost of that management has come down to levels we have never seen before as the shift from 'pets' to high volume 'cattle' has become commonplace. As a result, customers are looking for tangible and robust ROI measures and a clear understanding of the total cost of ownership of their technology investments.
Agile business operations are critical to long-term success
Customers are evaluating their infrastructure investments through different lenses as their business model adjusts to evolving conditions. Business leaders are being forced to be more flexible to meet rapidly changing employee and customer demands.
As a result, IT must evolve and become more agile to meet the needs of the business and ensure long-term relationships with business units, partners and vendors remain intact. The faster an IT organisation can provide required solutions, the faster they can deliver an ROI-focused model to their customers.
Don't forget security, transparency and analytics
The technology and security industries need to focus a spotlight on these three capabilities. Organisations must respond and evolve, and need to develop and maintain a security-first mindset.
They need to be transparent about challenges, and how they respond to the new opportunities while trusting in analytics to help measure, adjust and thrive. As leaders, we must set an example for our employees and partners while demanding it in our product innovation teams so that we can all emerge stronger.
It's no secret that most businesses were forced to fit five years' worth of digital transformation efforts into a few short weeks to support the immediate transition to a remote workforce in March and since.
With the initial shift behind us, business leaders who have learned from this experience are better equipped for the challenges of the next wave that are sure to come. It's time to take what we've learned over the past seven months and commit fully to the new normal.
Unprecedented times call for unprecedented measures.