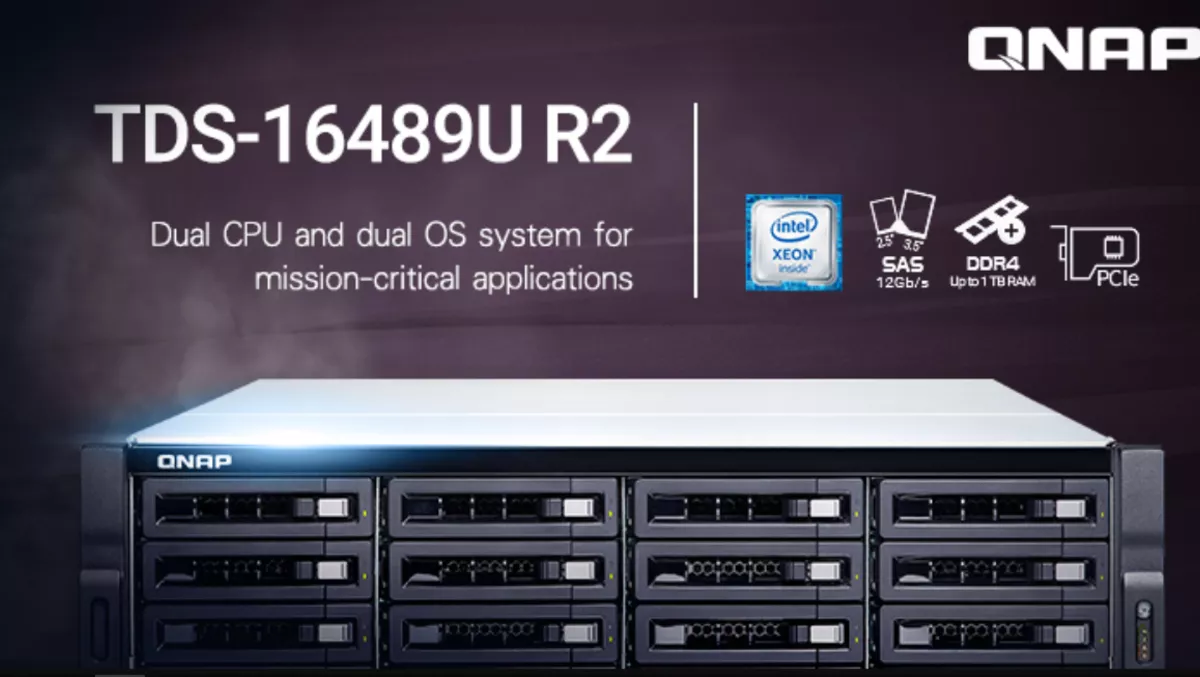 Big SafeBox Data deploys QNAP NAS to offer GDPR-compliant backup solutions
Introduction
Big SafeBox Data is a professional Remote Server, Data Center and backup service provider based in Figueres, Spain. They offer backup space to a broad range of customers to meet their growing need in outsourcing corporate backup tasks to a secure and GDPR-compliant environment. They use the WHMCS platform that is considered by many to be the most complete and advanced tool for managing web clients and servers, hosting providers, dedicated servers and cloud storage platforms.
Challenges
From an initial market study, Big SafeBox Data realized that although there were many companies which offer backup storage options, none specialized in providing QNAP NAS business users with tailor-made disaster recovery and backup solution.
Big SafeBox Data also realized that many companies in the country were not completely adapted to the requirements of GDPR legislation.

"The main challenge at BSBData", Manel Garre comments, "was formulating a solution to give total peace of mind to our customers, combining the best technology in the market with a team of fully ready IT engineers always available for the customers.
Solution
To ensure they remained at the forefront of technology, Big SafeBox Data uses the latest QNAP models, such as the TDS-16489U with dual Intel Xeon E5 processors and up to 1TB RAM, internal network infrastructure of up to 60Gb/s per device and individual networks at 10Gb/s for virtual machine environments. They also adopted proprietary QNAP technologies to help the data center run at optimum efficiency. Qtier is used to optimize the storage efficiency of their NAS units, Q'center is used to centrally monitor and manage multiple NAS, and QNAP's virtualization solutions - Virtualization Station and Container Station - are used to host, run and manage multiple virtual machines.

Tasks such as RTRR, Rsync and QNAP Cloud Backup are now possible in the data center. BSBData's equipment is always readily waiting to receive encrypted data from their customers and is fully compatible with Windows, iOS, Linux and Android. Also, backups can be monitored by the customer side with BKPMonitor.

The workflow is based on input ("push") from their customers to Big SafeBox Data's data center. This information flow fits with the backup tasks of each of the customers' QNAP NAS so that there is no bottleneck in either the customers' networks or theirs. Data from customers' NAS is immediately backed up to BSBData's data center with confidentiality, efficiency and reliability.

Customers can either use RTRR (they are given the credentials and a space in one of Big SafeBox Data's NAS), or use a Windows app from their company's system so that a backup task is safely carried out.

Since each customer sets the priorities for their backup tasks, they are able to have version control of their files for up to 3 months. Restoration of backups is very easy for the customers to carry out as long as they have the encryption password for the files, as all of the data in Big SafeBox Data's centre is AES-256 encrypted and customers' data is 100% confidential.
Benefit
Implementing QNAP has proven to be a great success for BSBData, and their tool BSBackup running over QNAP NAS can save the customer up to 90% of their backup space. They have innovated in a sector that is becoming more competitive on almost a daily basis, and they have achieved a leading position thanks to their implementation of QNAP NAS.
For all inquiries, please contact here.
See the full case study here.