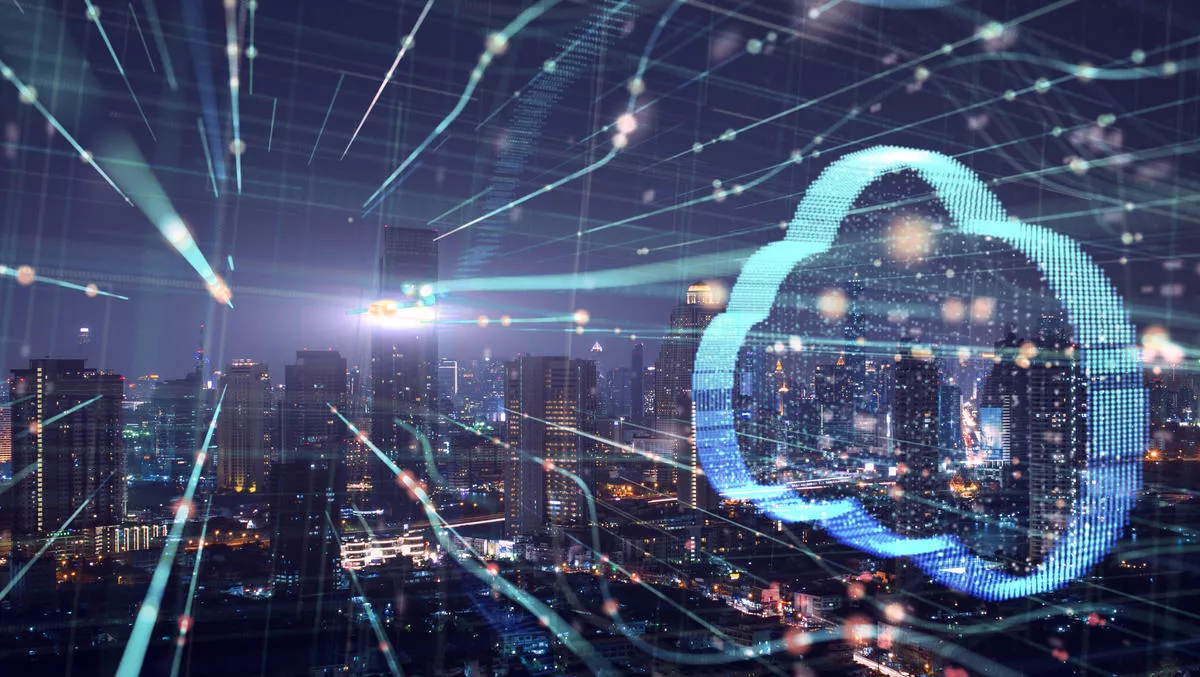 blueAPACHE extends HPE strategic partnership with IaaS platform offering
FYI, this story is more than a year old
blueAPACHE has extended its partnership with Hewlett Packard Enterprise (HPE) with a new cloud refresh for the company's emPOWER solution.
HPE GreenLake and HPE Storage and Server technology will enable blueAPACHE to boost the performance of its IaaS platform offering, the company states.
At the same time, blueAPACHE states the company will offer customers a more flexible, hybrid cloud pay as you go consumption pricing model.
blueAPACHE's end-to-end transformational services are backed by ISO 27001 certification and are delivered across the entire suite of the organisations emPOWER portfolio, including Managed Services and Support, Internet and Private Network, Hybrid and Private Cloud, Telephony and Collaboration, Software and Solutions, as well as consulting services, including security, risk and compliance.
Specifically, blueAPACHE has deployed HPE Primera storage, HPE Synergy, and HPE ProLiant servers available within the HPE GreenLake service offering.
These technologies provide blueAPACHE with the opportunity to offer hybrid public cloud services and infrastructure as-a-service for workloads, on premises, fully managed in a pay-per-use model at the edge, in co-locations and in data centers.
In addition, HPE GreenLake will enable blueAPACHE to bring support for Microsoft SQL Server, Oracle, and SAP HANA environments all delivered under one service level agreement, the company states.
blueAPACHE managing director Chris Marshall says, "As one of a select group of HPE Gold Partners, we've become a flagship HPE service provider partner able to offer services from the edge to data center.
He says, "We're always looking to see how we can provide customers with choice, free up their internal teams, improve customer support and propel innovation through our emPOWER Services.
"HPE technology has underpinned our emPOWER Cloud since launching in 2010, and I am very excited about the capabilities that our renewed partnership will bring moving forward.
Marshall says, "The combination of blueAPACHE technical excellence with HPE Pointnext Technology Services allows us to address enterprise requirements whilst delivering mid-market agility.
"Key is the connectivity fabric allowing blueAPACHE to extend this scale out compute platform into global geographic locations, connecting to all disperse sites.
In addition, blueAPACHE can also support HPE customers who are seeking dedicated private cloud environments. Organisations undertaking structural transformation are looking for agile environments that can scale to meet the demands that transformation is having on their data center footprint.
HPE Asia Pacific senior vice president and managing director Narinder Kapoor says, "Our partnership with blueAPACHE continues to strengthen and deliver additional market reach and expertise to drive growth and support HPEs positioning as an edge-to-cloud platform-as-a-service company.
"By using secure, high-performing storage and compute solutions from HPE that are delivered as-a-Service through HPE GreenLake, blueAPACHE's emPOWER cloud stack can now expand global scale and reach for its customers.
In addition to the above, the new technology refresh on the latest HPE technology also allows blueAPACHE to scale out composable infrastructure supporting various workloads, from legacy line of business applications, to the latest containerised micro services and hosting of new platform application services, the company states.
Marshall says, "It's about giving customers an API driven virtual data center resource. The key difference with blueAPACHE is we are not using cheap commodity hardware, it is about enterprise grade, protecting mission critical workloads supported by the latest all flash, high performance storage arrays guaranteeing 100% uptime availability.
Marshall says that assessing and understanding the right workload in the right cloud is key for customer success.
He says, "What sets the company apart has always been 100% accountability of the infrastructure client applications reside on and are delivered through.
"This level of control and management of delivery has allowed blueAPACHE to offer a completely accountable solution from the desktop to the data center.
"We run our own platform of services that we deliver to our customers and these are run on a global scale. We can provide customers with cloud consumption, guaranteed uptime performance and the agility to scale up and down based on the demands of their business with cost predictability.
On the company's plans moving forward, Marshall says, "2020 is a big year for blueAPACHE, particularly for our service provider business, where we have a significant program of work in place to bring new capabilities and accelerate the time to value for our customers.
"I am ambitious to see blueAPACHE continue to grow our global business, allowing us to export the capabilities of our incredible team. Key customer wins will see further investment in our global business, with a particular focus on Singapore and the US. We're looking forward to being a pre-eminent HPE service provider partner globally."