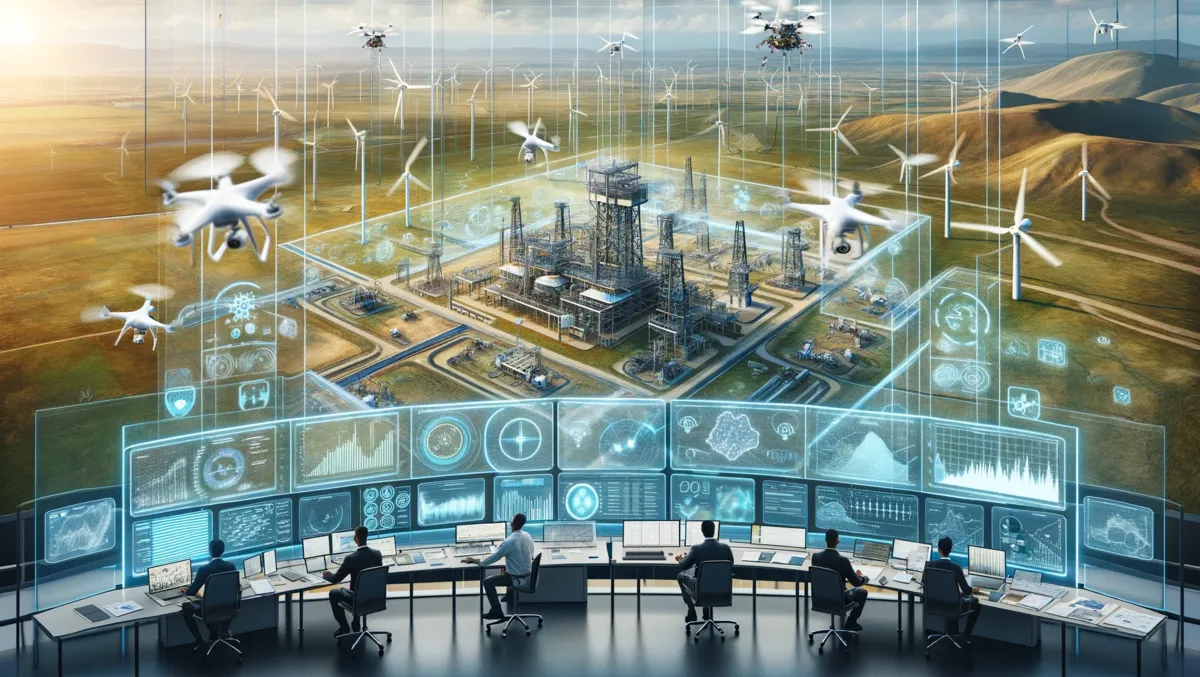 Brisbane firm SIG ML empowers energy sector with AI control system SmartLift
Brisbane technology firm, SIG Machine Learning (SIG ML), has recently succeeded in integrating artificial intelligence (AI) into oil and gas field control systems, thereby enabling autonomous configuration and optimisation of well networks.
The company's machine learning control system, called SmartLift, is transforming the energy sector. This smart application forms part of SIG ML's proprietary NEXGINEER(tm) platform, designed to address industry-specific challenges through its smart control and analytics software applications.
SmartLift acts as an advanced control solution, efficiently managing multiple wellsites as a unified network, thus promoting safer, economically viable, and environmentally conscious operations.
In collaboration with Kelvin.ai, known for its advanced control systems, SIG ML has established a new benchmark in AI-based control solutions for the energy sector.
The energy sector, particularly oil and gas companies, continue to battle escalating demands to enhance sustainability and operational efficiency. Traditional control systems, despite being foundational, are challenging to optimise at a large scale and possess limited features.
These limitations often result in reduced efficiency, unsynchronised production strategies, unforeseen expenses, and increased carbon emissions.
The idea for SmartLift originated from petroleum engineers who noticed gaps between current control systems and optimisation tasks implemented by production engineers. Working closely with Queensland gas producers, they developed a modernistic solution to bridge these gaps.
In addition, SmartLift reduces optimisation time by 95%, empowering operators to concentrate on more valuable tasks. Additionally, it fosters improved asset performance through interconnected, multivariable control, thereby optimising production while reducing emissions and costs.
SmartLift uses domain expertise combined with machine learning to transform complex asset data into actionable intelligence. This enables controllers to obtain the detailed insights necessary to optimise settings on a network of wellsites.
Sam, CEO at SIG Machine Learning, expresses his views. He said, "Our journey was driven by a vision: to revolutionise well field control, enabling faster and more efficient optimisation. By combining engineering expertise with data-driven models, we've created a dynamic system that can predict and optimise in real-time, aligning with the practical constraints of a well field."
He added, "We're thrilled to be contributing to the transition towards more autonomous operations in the energy sector. The push for more efficient and sustainable ways of operating these industrial assets has never been greater.
"We're committed to aiding organisations extract more value from their vast data volumes, by transforming data into actionable insights and automated processes."
"Today, SmartLift stands as the only AI control system actively managing several wellsites in Queensland, designed with the inherent capability to self-adjust and evolve continually."
Sam further commented, "As the energy sector turns to embrace more autonomous operations, we're aiding in identifying key challenges. Building on AI-powered control, we're now exploring predictive analytics to ensure efficient maintenance, intervention, and allocation in industrial assets."
For oil and gas companies, SmartLift presents a new approach to wellsite optimisation and control, aligning with today's emphasis on efficiency and sustainability, the company states.