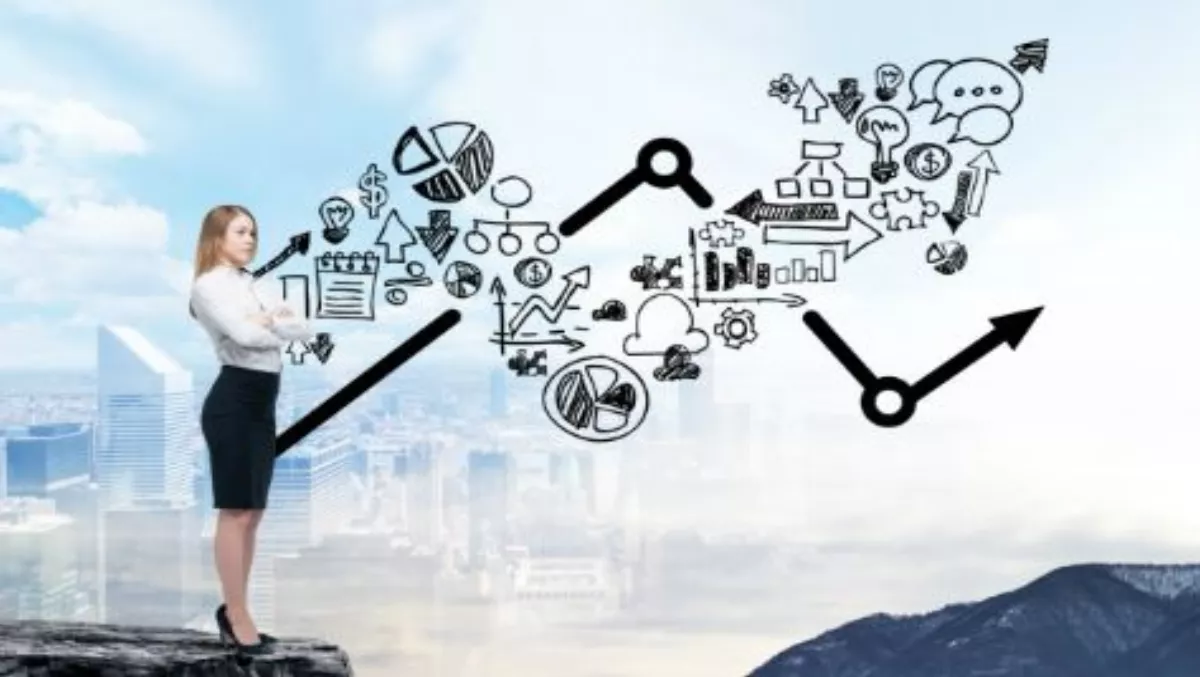 Brocade looks to dominate open source SDN market
FYI, this story is more than a year old
Brocade is looking to shake up the open source software-defined networking (SDN) space with three new releases.
The Brocade SDN Controller 2.0, a commercial distribution of the OpenDaylight (ODL) controller based on the Lithium ODL release, and two new SDN applications - Brocade Topology Manager and Brocade Flow Manager - are designed to provide interoperability and choice while eliminating vendor lock-in for customers.
Brocade's latest open source SDN controller distribution includes:
- Enhancements to the Open vSwitch Database (OVSDB) interface and the OpenStack Modular Layer 2 plug-in (certified in Red Hat's Juno distribution) to allow cloud providers to use an open software stack to manage their data center infrastructure
- OpenDaylight clustering for improved scalability and stability
- A new user interface for applications, providing a view of the network under control
The new SDN applications complement the Brocade SDN Controller.
The Brocade Topology Manager, a free SDN application, displays discovered network topology, allowing administrators to create a list of nodes and conduct searches for nodes.
The Brocade Flow Manager extends the capabilities of the Brocade Topology Manager by allowing users to view and interact with the network topology. Users can perform traffic engineering and network segmentation based on end-to-end flow views.
In addition, the new Brocade SDN Controller supports the new Brocade Flow Optimiser, which helps to manage traffic flow and mitigate network attacks.
According to a recent survey conducted by Heavy Reading, 90% of businesses believe a truly open SDN controller with support for multiple vendors is an essential or important factor in SDN deployment plans.
The same survey ranked the lack of in-house SDN expertise as the third biggest obstacle in implementing SDN.
"Brocade's strategy is driven by the very close collaboration we have with our leading service provider and enterprise customers to deliver unique networking products and solutions that speed their transition to the New IP and software is increasingly central to that pursuit," says Gary Denman, Brocade senior director for Australia and New Zealand.
"Delivering open solutions like the Brocade SDN Controller 2.0 and related applications, packaged with a full complement of education and services, will facilitate the smooth journey to SDN for customers worldwide," he says.
The Brocade SDN Controller is built from OpenDaylight code, free of proprietary extensions.
Brocade provides multi-vendor compatibility testing and complete, single-source support for Brocade SDN Controller environments.
The vendor, and its partners, provide a range of support, education, and professional services options.
For instance, Brocade Professional Services provides consulting expertise to assist with SDN architectural planning, implementation and development efforts.
Through Brocade online communities, end users and developers can download the Brocade SDN Controller; access community forums, documentation and the Brocade Technical Assistance Center; share use cases, tutorials and code samples as well as learn about the latest developments in networking-related open source projects.
"Brocade's approach to bringing open SDN solutions to its customers is unique," says Paul Parker-Johnson, ACG Research principal analyst for cloud and virtual system infrastructures.
"By basing its controller on OpenDaylight software, and adding its own validation, professional support and educational services to streamline adoption, Brocade is delivering a well-curated SDN platform to its customers.
"The company is also adding visibility and intelligence to managing SDN deployments with value-added applications, like the Brocade Flow Manager, that are built using open software frameworks their customers are looking for," he says.
The Brocade SDN Controller 2.0, Brocade Topology Manager and Brocade Flow Manager are available today.
A production license for the Brocade SDN Controller is priced at US$100 per attached node per year, including support.
The Brocade Topology Manager is a free application. The Brocade Flow Manager is priced at US$40 per attached node per year including support.
Related stories
Top stories