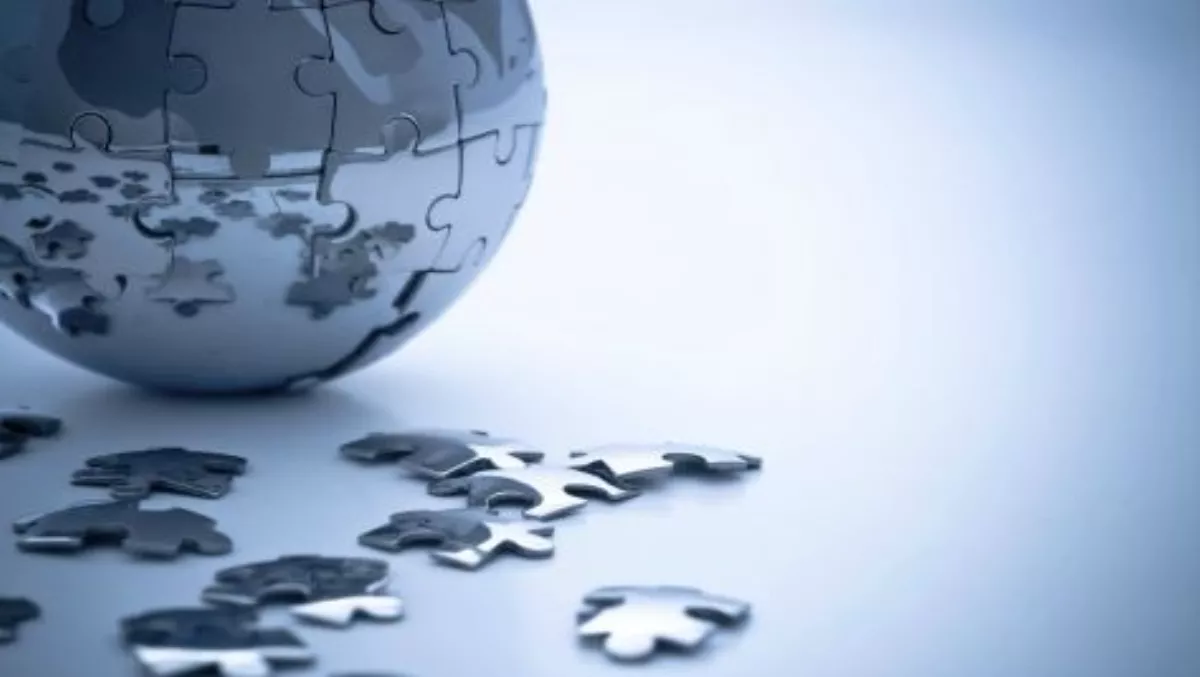 Brocade's answer to the IT infrastructure performance problem
FYI, this story is more than a year old
Brocade has introduced an Analytics Monitoring Platform to its Fibre Channel Storage Area Network (SAN) solutions.
By providing IT staff with the highest levels of monitoring and analytics between servers and storage, the new platform allows organisations to achieve greater ROI and reduced OpEx for mission-critical applications, says Brocade.
As a result, organisations can better ensure predictable performance and operational stability for their IT infrastructures, the company says.
Traditionally, monitoring and analysing IT infrastructure performance is often a complex, time-consuming task that requires complete end-to-end network knowledge to optimise application performance, Brocade says.
Typically, IT staff have had two alternatives - manual methods that use Excel spreadsheets, or expensive automated tools that add complexity, expose the network to security risks, and require application and network outages during the installation, configuration, and tuning process, says Brocade.
Furthermore, today many enterprises rely on guesswork and the accrued experience of IT staff to maintain application Service Level Agreements (SLAs), and to identify and resolve issues across their compute, network, and storage resources.
As requirements for 100% network availability continue to grow, a lack of complete visibility into the IT infrastructure can cause excessive and unnecessary application performance, and impact downtime events as IT staff struggle to quickly identify and resolve bottlenecks, configuration mistakes, and other conditions that prevent predictable performance for network-connected servers and storage, says Brocade.
Moreover, because existing monitoring and analytics solutions are very expensive, IT organisations often exclude the monitoring of server-attached ports, and even some storage-attached ports due to budget constraints - making it impossible to get direct visibility into the behaviour of all devices and preventing true, end-to-end monitoring of traffic flows, Brocade says.
This limited visibility also eliminates direct monitoring of fabric latency between the servers and the storage, the company says.
Brocade's Analytics Monitoring Platform is the company's answer to these problems.
The Brocade Analytics Monitoring Platform is a purpose-built storage network appliance for measuring application - and device-level I/O performance and traffic behaviours without compromising security or placing additional strain on compute, storage, or network resources.
The appliance analyses traffic for all network-connected devices, including data flows between both servers and storage devices, to provide end-to-end visibility into the performance of all applications.
It has the ability to analyse 20,000 data flows and millions of IOPS on a single system, and analyses metrics from across the network, including network-connected devices, to uncover the often-subtle causes of infrastructure issues that diminish performance and availability.
Performance history and trends are also tracked, enabling IT staff to proactively monitor and resolve issues.
"To meet the demand of application and data growth, enterprises are deploying virtualised and cloud environments with the tradeoffs of increased costs, complexity, and potential downtime," says Gary Denman, Brocade senior director ANZ.
"The Brocade Analytics Monitoring Platform not only provides end-to-end visibility that was not available previously, but it also improves the ROI for storage infrastructures by providing in-depth, fabric-wide metrics," he says.
"There is also a growing need for this type of solution as apps are far more complex and are now connecting to other apps. This platform can identify where any performance degradation is occurring.
"When different parties manage different elements of a mission critical environment then this platform is ideal to identify potential bottlenecks in the server, fabric or storage areas and to look beyond network capacity and provide a future view of what the application performance could look like.
"Unlike the traditional intrusive connection made by existing providers this is a non-intrusive connection," Denman says.
"For partners themselves operating in the managed services space, or considering further support to clients in this area this is a highly relevant introduction to the conversation.
"With customers signing SLAs, the analysis and visibility into overall network performance provides transparent reporting and monitoring.
"For the customer it can correlate to the SLA, for the partner it can provide a potential opportunity to wrap additional services around the platform to enhance network outcomes," he says.
Eric Burgener, IDC research director, storage, says, "The ability to most efficiently optimise a SAN environment requires end-to-end visibility into performance statistics associated with all attached network devices.
"Brocade's Analytics Monitoring Platform offers that in a centralised management platform that provides a comprehensive view of what is happening across the entire fabric, with the additional benefits of simple, rapid and non-intrusive deployment based on 'virtual tap' technology that is pre-integrated into all Brocade Gen 5 hardware.
"Solutions like this will enable enterprises to get more out of their existing SANs, more reliably meet service level objectives, better maintain operational stability, and more accurately plan expansions."
The Brocade Analytics Monitoring Platform is available now directly from Brocade.
Related stories
Top stories