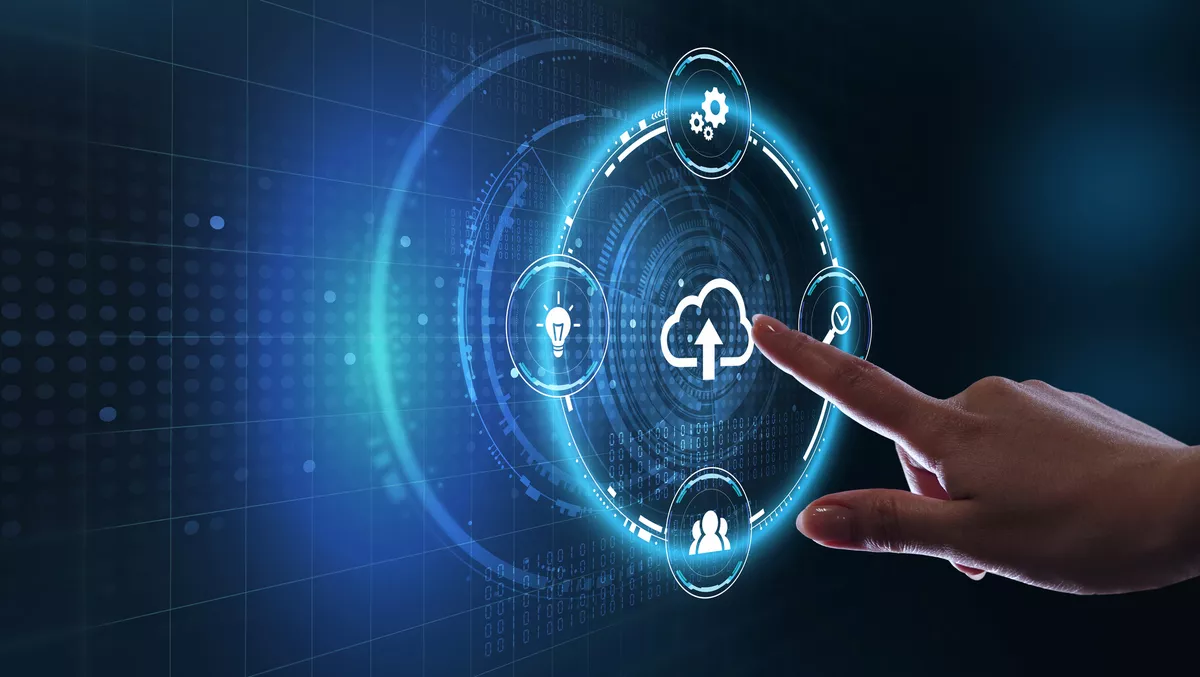 BT builds on Equinix partnership with new cloud offering
FYI, this story is more than a year old
BT has launched a next-generation cloud connectivity offering extending its global network into strategic carrier-neutral facilities (CNFs) and building on its existing partnership with Equinix.
BT's newest offering, Connected Cloud Edge, combines its networking capabilities and knowledge of cyber security with infrastructure from Equinix and intends to speed up the digital transformation of its customers.
BT says by expanding its global network into CNFs, customers will have access to a broad variety of third-party cloud-based applications and services without having to connect to each of them individually.
The offering will initially be available at 13 CNFs and customisable with multicloud routing services and additional capabilities, including SD-WAN and firewalls, which BT says will improve its existing services.
In addition, the two companies are acknowledging the launch by publishing a report from IDC, What Digital Leaders Know About Cloud Interconnectivity and Ecosystems Development.
The report looks at how cloud networking is evolving to reflect the move to cloud-native and multi-cloud digital ecosystems, as well as how organisations have adopted the technology.
"Connected Cloud Edge will remove the complexity of sourcing and managing individual connections to the services underpinning customers' digital transformation," BT global chief product and digital officer Hriday Ravindranath says.
"To do this, we're pre-integrating BT's network with Equinix Fabric to provide a fully managed multicloud solution."
Equinix has facilities globally that host significant cloud and software-as-a-service providers across a variety of digital business ecosystems.
"We're delighted to be innovating with our long-standing partner BT, and excited for the launch of Connected Cloud Edge," Equinix global channel senior vice president Jules Johnston says.
"To ensure businesses are ready for whatever the future might bring, they need their enterprise networks to be tightly integrated into platforms that connect the world's densest ecosystems of cloud and technology providers.
"BT's new solution offers companies the ability to build and evolve their multicloud strategies as they transition to cloud-centric architectures with the agility and resiliency they demand."
The launch of this new offering with BT comes after Equinix released its 2021 Sustainability Report, which outlines progress, innovation and accomplishments on key environmental, social and governance (ESG) commitments from the past year and since formalising its Corporate Sustainability program in 2015.
The ESG initiatives comprising Equinix's Future First strategy focus on the issues that have the greatest impact on key stakeholders and business, including diversity, inclusion and belonging (DIB), and the company's commitment to becoming climate neutral globally by 2030.
ESG topics have long been a part of Equinix's corporate agenda and align with the material issues that impact its stakeholders, business and the world at large.
New government-mandated regulations are being enacted and proposed globally, making Equinix's commitment to sustainability more important, the company states.
This commitment, backed by science-based targets for emissions reduction, a strategic green financing plan and a comprehensive sustainability agenda, is a critical step in advancing the company's investments and innovations aimed at reducing greenhouse gas emissions, the company wrote in a statement.
It also reflects the role Equinix can play in greening its customers' digital supply chains and addressing the evolving needs of key stakeholders.
Overall, the company has made significant traction in meeting this commitment, with more than 95% renewable coverage for its portfolio in FY21, reaching over 90% for the fourth consecutive year.