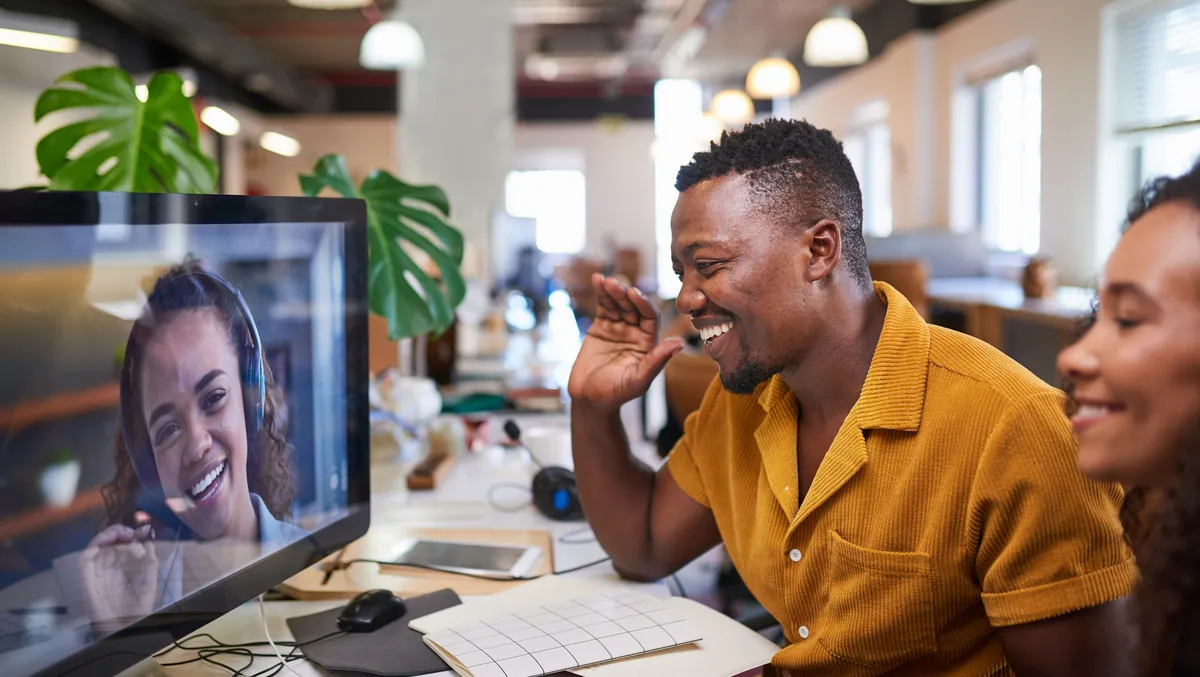 Building a remote-first company
Fri, 14th Oct 2022
FYI, this story is more than a year old
The way we work and interact has evolved incredibly quickly over the last few years and has changed forever. Work is no longer simply a place where we go to perform our daily tasks for an employer. It has become widely accepted that those tasks can be done anywhere.
By the end of this year, a combined workforce of hybrid and fully remote staff will see the majority of employees on the planet working remotely. A recent PWC report revealed that 62% of employees globally would prefer a mix of in-person and remote work, while only 23% said they would prefer full-time remote work. The report also states that 74% of Australian respondents reported that they wanted a mix of face-to-face and remote working of differing degrees, a fact that is corroborated by the Families in Australia Survey conducted by the Australian Federal Government, which confirmed that 67% of Australians were working from home at least part of the time.
While it becomes clear that most employees are happier working remotely, the question must be asked: what long-term effect will this have on businesses and productivity? How does a company utilise this shift in the global workforce to its own advantage? The answer lies with the proper organisation and use of remote-first teams.
What is a remote-first workforce?
This is a workforce for which working remotely is their primary option. Remote-first teams are not required to perform their jobs from a centralised office on a permanent basis - they work from other locations, such as a home office or a coworking space. The most efficient teams function with a high level of autonomy and strong team dynamics, which is why remote-first companies prioritise location-independent processes and asynchronous communications channels (i.e. consecutive rather than simultaneous). A hybrid set-up achieves the same, as some employees work outside the office on certain days, supported by remote-first tools.
The advantages of such a workforce are numerous, from financial efficiency and a reduced carbon footprint to increased productivity and staff retention.
Building a remote-first company
Establishing a remote-first workforce is an ideal way to develop a global team, particularly as companies are no longer limited to hiring locally and can readily access a diverse global talent pool. This model provides a range of win-win benefits for both employers and employees. It is important, however, to consult a good partner, as the process is certainly not a one-size-fits-all solution.
The journey begins with a carefully considered recruitment and onboarding process underpinned by the principle that behind every hire is a human being. First impressions count, and no matter how much effort an organisation puts into its company culture, if new staff undergo a poor onboarding experience, they will be less likely to feel motivated and engaged.
Corporate culture and strong team dynamics need to be supported by informal communication tools and applications that enhance conversation across multiple time zones and make day-to-day tasks more efficient.
Every country has different labour laws, compliance requirements, payroll, and benefits that must be adhered to. Working with a reliable global employment platform like Globalization Partners enables companies to onboard employees quickly and compliantly by utilising the platform's local entities – rather than going through the process of setting up their own in each country they choose to conduct business.
In Australia, adventure cruise company Aurora Expeditions has used this model to great effect. Despite being unable to provide their core service for two years during the global pandemic, the company managed to set up new revenue streams in different markets quickly and efficiently without the need to set up local legal entities. As such, they now have sales agents in the US and UK and are now able to generate revenue from a broader pool of potential customers.
"Instead of the complexities and difficulties involved with setting up our own entity, such as finding legal representatives, insurance agents and accountants in new markets, we are able to use a single platform that enables us to hire team members in just a few clicks. This gives us the flexibility we need while ensuring we are totally compliant with all the local rules and laws in that particular country," said Aurora Expeditions CFO Mick Mag.
The value of a remote-first workforce
Companies that pivot successfully to the remote-first model benefit from a range of increased efficiencies and reduced costs.
A remote-first workforce provides an organisation with cost savings, reduced carbon footprint, and improved employee satisfaction.
Savings from office rent, utilities, supplies, equipment, office maintenance and parking spaces can be considerable. A Global Workplace Analytics study has shown that when employees work from home just half of the time, companies save up to USD 11,000 per team member across a 12-month period.
Employees experience greater flexibility regarding where and when they work, removing the burden of commuting and providing the options of working when they feel most productive. This both enhances work-life balance and broadens the company's talent pool. Recent statistics from the Australian Institute of Family Studies suggest that two-thirds of Australians now have some element of remoter work in their current employment contract.
Studies from the University of Melbourne suggest that at least 70% of those are happier working remotely, so it is evident that the remote-first company is both popular and widely beneficial.
Another often-overlooked factor is the environmental side of this equation. A remote-first model provides a range of environmentally friendly work practices that reduce fuel use and energy consumption.
A remote-first workforce will also increase productivity and motivation throughout the workday, as staff can structure their workload and manage their time more efficiently. Managers can remotely support their team and reinforce staff morale by encouraging a workload that balances scheduled meetings and regular deadlines with consistent breaks from their screen and workstation (when they can temporarily halt work-related notifications).
With this in mind, the remote-first company of the future is very possible to achieve today. A dynamic, forward-looking organisation with a clearly defined culture and the right tools to empower employees can be just as successful as a traditional entity, if not more so, and host a happy, well-adjusted workforce that enjoys a better work/life balance.