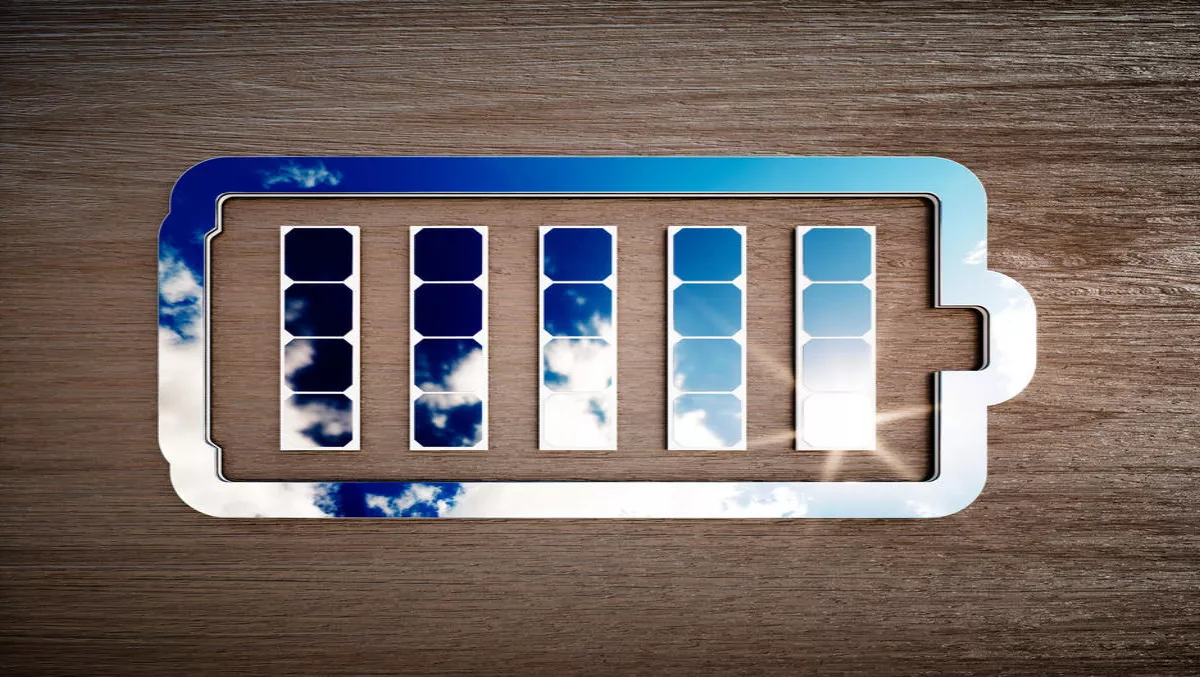 The business case for storage simplicity
FYI, this story is more than a year old
Simplicity drives our day-to-day lives, especially when so much can be done with just the click of a button. But many IT products — and storage products in particular — remain complex and tedious.
Traditional storage solutions are anything but simple, too often relying on complicated tuning and constant monitoring to keep things working and optimised.
Data storage isn't just a tech problem, it's a business one
Storage plays a critical role in how business systems perform and ultimately supports the infrastructure of Australian enterprises — ensuring the traffic and load spikes that data-centric organisations experience don't impact productivity.
Instead of the robust, easy-to-use system today's firms require, traditional storage solutions have a higher total cost of ownership and come with a whole host of performance and reliability issues that do more harm than good.
Take Tier 1 Storage Area Network (SAN) for example. These storage environments are designed so that the most critical or frequently accessed data is stored on more expensive, higher performing systems, while less critical data is stored on less expensive, lower performing SAN deployments.
But businesses can no longer afford to tier data in that way — they require access to all data, in real time, to be competitive. Success today is defined by having the most effective access to data, analysing it the fastest and discovering fresh insights to deliver new products and experiences not possible without it.
Beyond IT: The business impact of traditional installations
From implementation to retirement, the lifecycle for traditional storage systems is wrought with inefficiencies and presents time-consuming issues for storage professionals that negatively impact the bottom line.
Complexities in using archaic storage solutions in the enterprise can result in customer loss, transaction loss and reputational damage. For heavily regulated industries such as financial services and healthcare, poor storage performance can even mean costly Service Level Agreement (SLA) penalties.
Business-critical insights require peak performance in order for enterprises to gain a competitive edge and improve operational efficiency. One study conducted among 308 IT decision-makers in the UK, France, and Germany found that 78 per cent of firms believe they can boost business performance by 21 per cent if they could access insights in a timely manner.
Yet only 6 per cent of businesses reported already having access to insights in a timely manner.
This becomes a much bigger problem as more and more organisations come to expect and demand real-time analytics and business intelligence to make important, timely decisions.
The ripple effect of traditional storage challenges reaches everyone in a organisation. IT professionals are acutely aware of the need to have a strong and resilient relationship with business stakeholders, but issues with performance and reliability can easily result in loss of trust from business counterparts in a firm's infrastructure and personnel.
In a 451 Research study of 253 enterprise IT decision-makers responsible for storage technology decisions, 52 per cent of respondents reported having to cancel IT projects due to problems associated with their Tier 1 SAN-based storage arrays. These types of failures put enormous strain on everyone involved, especially relationships with key stakeholders.
Insufficient storage performance doesn't just wreak havoc internally — customers feel the pain too. Poor performance and availability often lead to a decrease in client satisfaction from response times. With slow access to customer data, interactions can take longer than expected, hindering administrator confidence in systems to deploy new services and products.
The opportunity for success in the digital cloud era
As we continue to move into an all-flash digital age with demands legacy architectures can't address, traditional systems will fail enterprises over and over again.
Instead, businesses should seek a cloud-capable data storage platform that has been architected from the ground up to be effortless, agile and scalable.
The simplicity, consistent performance and lack of time-consuming maintenance and tuning operations delivered by contemporary storage sits in sharp contrast to traditional and Tier 1 environments. It's one case where more advanced doesn't mean more complicated.
The implementation of modern storage solutions enables enterprises to reduce the aforementioned disruption and provides a productivity boost for businesses, creating stability and trust in the system. That's not to mention cost savings, which can add up to hundreds of thousands of dollars.
Companies moving away from traditional storage environments in Australia, like Hometrack and Catholic Church Insurance, have already experienced business benefits thanks to the efficiency and reliability all-flash systems offer.
Organisations that make the switch typically report accelerated application performance, reduced storage management, off-hours maintenance and hardware failure, and faster, non-disruptive array upgrades.
IT decision makers today have expectations around storage simplicity and ease of management for a reason — there's a strong business case for moving away from traditional to less complicated storage environments.
It's now an imperative for storage users and buyers to evaluate simpler, high-performance alternatives if they want to move the needle for their business in the cloud era.
Article by Mike Sakalas, Regional Vice President, Pure Storage Australia and New Zealand
Related stories
Top stories