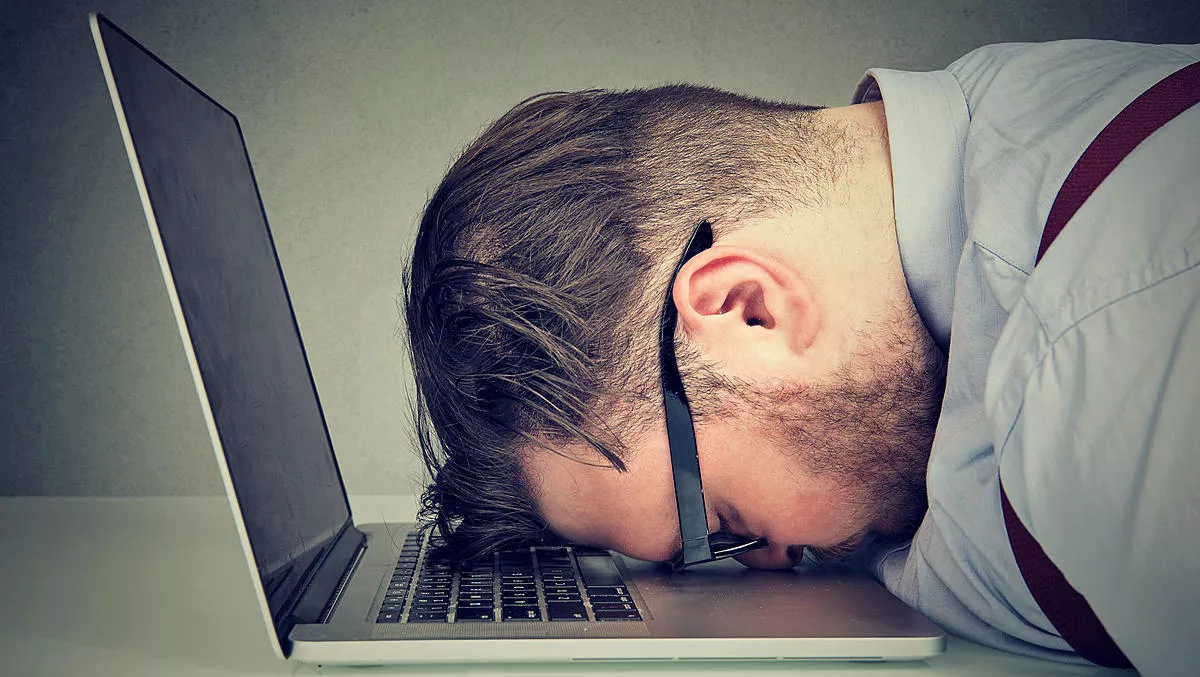 Businesses may face 'sleepwalking crisis' once lockdown restrictions ease
FYI, this story is more than a year old
Businesses may find themselves in a kind of 'IT crisis' once lockdown restrictions ease – or at least that's what one survey of IT professionals seems to suggest.
A survey conducted by an IT firm called Core suggests that almost three quarters are suffering from sleep deprivation while the lockdown continues to bite, which is leaving essential IT departments prone to mistakes and a lack of productivity.
The survey indicates that 29% of respondents are now finding their jobs 'too stressful', while a huge 71% of IT workers are getting less than two hours a day of 'genuine downtime'.
Furthermore, 78% say they are getting fewer than the recommended 7-8 hours of sleep every night.
Core warns, "Any mistake, whether it is unintended or not, could leave businesses vulnerable to a range of threats, particularly those related to cybersecurity, which are now more extensive as remote working increases.
Stressed workers are also more likely to be unhappy, less motivated, and less productive.
Eacs COO Stuart Dickinson says that businesses are 'sleepwalking' into a crisis.
"IT professionals are the unsung heroes of many businesses and have probably not been given the credit they deserve. They are the cornerstone of why companies have been able to adapt so rapidly to the current situation, but it's clear that we are sleepwalking into a dangerous situation.
"One of the biggest burdens facing IT teams is the burden of legacy technologies, with the report showing a clear link between the wellbeing of staff and the amount of time they spend on keeping the lights on across outdated environments.
Managed services could play a role in mitigating some of the problems, eacs says, because the right partner can take pressure off overworked IT teams. Managed service partners can also provide technologies to help drive businesses forward as lockdown restrictions ease.
"Turning to managed services can remove the burden on IT staff of being the go-to 'emergency fixers', while simultaneously freeing them up to focus on more strategic and valuable IT challenges," says Dickinson.
"Although there are other options at the disposal of businesses, such as ensuring staff have a clear-cut work/life balance, making the shift to managed services has the potential to immediately transform the job satisfaction of currently overworked and overburdened IT staff. After all, if staff are happier, more productive, performing better and adding greater value, businesses will soon be able to reap the rewards."