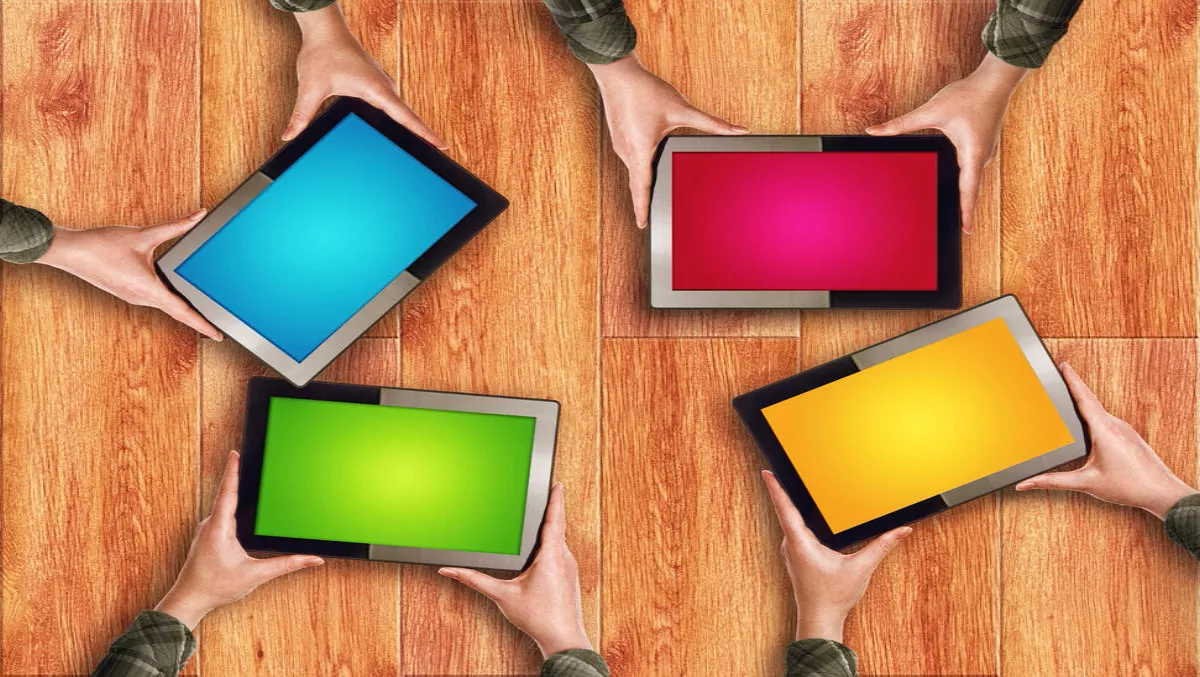 BYOD: With greater device choice comes greater responsibility, Australian survey finds
FYI, this story is more than a year old
Gone are the days of being locked into using a specific device or operating system in a workplace, as now 60% of Australian organisations now allow employees to choose between a Mac and a PC.
Latest findings from Jamf's 'Choose Your Own Devices' survey, which surveyed 122 Australian IT managers, suggest that flexibility is becoming an increasingly important part of the workplace, with 83% of organisations allowing employees to work remotely.
This has led to an increased use of cloud-based applications, in fact 30% of Australian organisations now allow employees to use them.
However, with flexibility comes the uncertain world of device security - a difficult task when dealing with BYOD, CYOD and a range of devices and operating systems.
The survey found that 23% of organisations support no more than 75% of their entire device fleet with password policies and antivirus, though this is expected to improve within the next year.
The survey found that one in four IT managers find application compatibility difficult - 21% combat initial purchase costs and 80% worried about device support. In addition, 33% of respondents believed user training was an issue and 34% were concerned about security standards.
"The heart of IT is about empowering people and being able to serve and secure all types of users, on all the devices they use, wherever they are across mobile, cloud, and personal computing environments. The survey would suggest that what's needed is an integrated approach to manage, secure, and support users and a user's device," comments Jamie Davidson, Jamf's country manager for ANZ.
Davidson says the next year will have a specific focus on the speed of change within their IT environments.
"By helping unify and automate the delivery of the assets and services users need, IT managers will be able to help their end users more effectively, make IT more strategic, and ensure the business can be even more productive," he says.
Other findings from the survey noted that 62% of respondents believe device configuration and reconfiguration is a resource-intensive process, 48% believe software patching is also resource-intensive, 42% are regularly dealing with OS updates and 38% with lost, stolen or broken devices.
With these hassles, 52% of IT managers believe 'firefighting' takes time out of proactive approaches. 34% believe budget constraints are a hassle, 31% believe dealing with current and poor IT solutions is a barrier and 16% believe security isn't being taken seriously enough by management.
Davidson says that while technologies shift to better fit for mobile, productivity and engagement, IT needs to shift to a user-centred approach too.
"As a result, IT managers could well be advised to focus on enabling staff to use a new device 'out of the box' by deploying solutions and strategies which enable users to have access to a properly configured and secured device that can be immediately used in the workplace," Davidson says.
"The days of staff having to wait for their device to be manually configured and checked by the IT department are over. In addition, what with governance and compliance weighing on corporate agendas today, IT strategies should also look at what applications should be cloud-based applications as opposed to what systems and processes remain on premise," Davidson concludes.
Related stories
Top stories