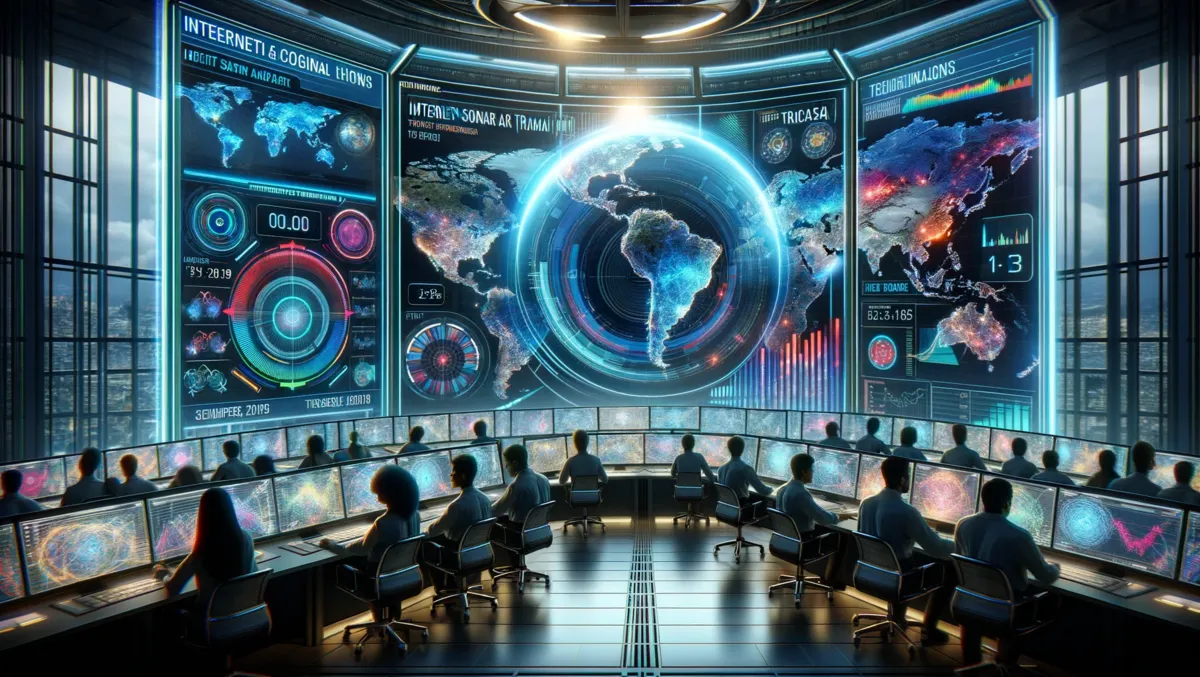 Catchpoint unveils new features to boost internet resilience and slash MTTR
Catchpoint, a pioneering leader in Internet Performance Monitoring (IPM), has unveiled a suite of new features that significantly fortify its position as an essential platform for organisations aiming to achieve Internet Resilience. The new features offer a wide-ranging and comprehensive set of tools for IT professionals, developers, and network operators, focusing on resolving issues faster, improving Internet health, and delivering exceptional digital experiences.
Mehdi Daoudi, CEO of Catchpoint, expressed his enthusiasm for the new features, stating, "I am particularly excited about Catchpoint's Internet Sonar because it offers a uniquely cost-effective way for IT teams to radically reduce MTTR by determining whether an issue is due to an issue in their Internet Stack or something else happening in the Internet."
One of the most talked-about new features is Internet Sonar. This addition to the Catchpoint IPM Platform aims to provide "simple, intelligent, trustworthy, Internet health information at-a-glance." By using data from the world's largest, independent, active observability network, Internet Sonar can monitor hundreds of the Internet's most popular services for outages. The tool provides an AI-powered, real-time, interactive status report, enabling organisations to get ahead of productivity or experience-impacting third-party incidents.
In testament to the tool's efficacy, a Technical Architect from The Washington Post noted, "Here at The Washington Post, we recently had a situation where several alerts were firing. We couldn't pinpoint the root cause, and our cloud provider's status was all green. After troubleshooting for nearly thirty minutes, we determined that the issue was with another critical service provider on which we rely. If Internet Sonar had been in place, it would have proactively flagged the outage and helped us discover the root cause much more rapidly."
Another notable feature is Catchpoint Tracing, a solution designed to help operations teams extend their reach in IPM by providing deep visibility into the Internet Stack. It offers an outside-in perspective of digital experience, thereby ensuring great experiences through a holistic view.
Moreover, Catchpoint's new Enterprise Light Nodes allow for lightweight and broad deployments to achieve increased visibility while requiring fewer resources. These nodes are particularly beneficial for remote locations, such as retail stores or branch offices.
Further fortifying its capabilities, Catchpoint now supports Traceroute ECN for Internet Congestion Detection and Avoidance. This is an essential feature for extremely lag-sensitive applications like AR/VR, streaming, and gaming.
The platform has also made integration simpler through Terraform support, providing users an infrastructure as code tool to safely and predictably manage infrastructure. Additionally, Catchpoint's Network Experience solution now allows for sub-second network testing, aiming to detect intermittent network issues faster than ever before.
In summary, Catchpoint is pulling out all the stops to ensure that the Internet is resilient, reliable, and effective for all users, thereby pushing the boundaries of what IPM platforms can offer. With features aimed at reducing MTTR and ensuring Internet resilience, Catchpoint's new additions signify a major leap forward in IPM technology.