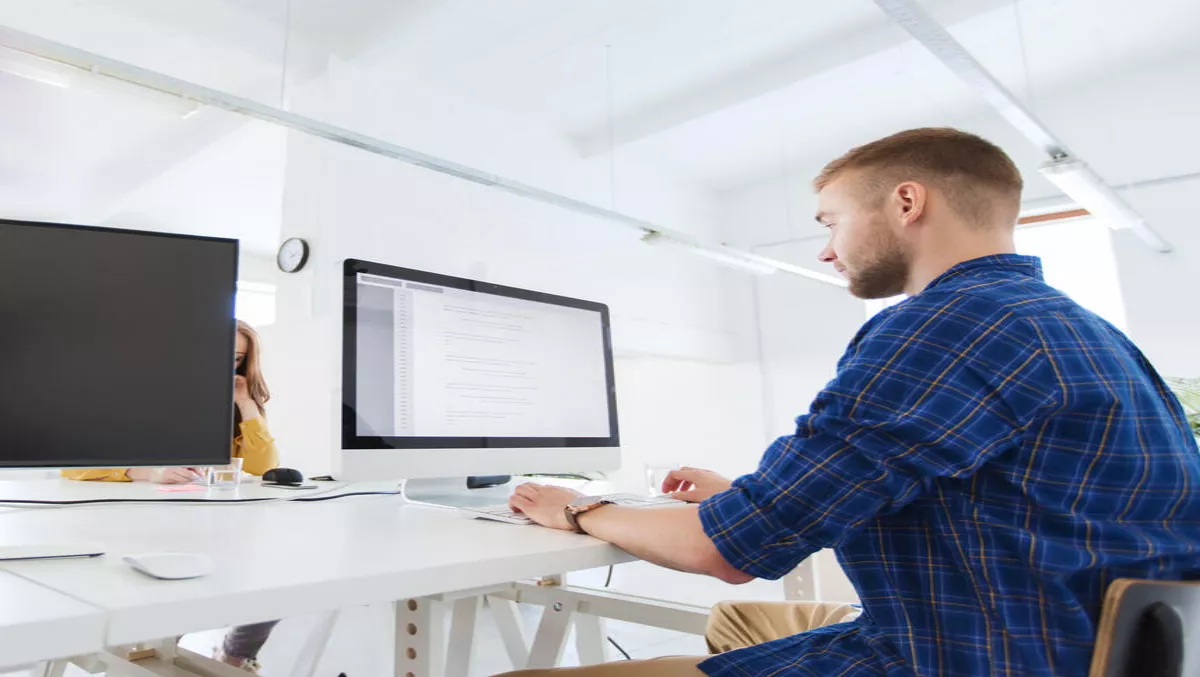 CAUDIT survey reveals top 10 ICT challenges facing educational institutions
FYI, this story is more than a year old
The annual CAUDIT survey has uncovered the top 10 technological issues that affect educational institutions and their ability to provide key services, capabilities and competitive advantage. The issues span a number of areas including student success technologies, digital strategy, learning analytics and learning and access management.
Student success technologies
The top issue in 2016, leveraging technology that can enhance objectives and improve student outcomes, is of crucial importance. The survey found that emerging technologies will potentially enable academic record sharing, as well as the active management of systems and applications that further success.
Emerging technologies
The survey found that emerging technologies will improve the university experience for students and staff. Complex learning and student management systems will form the foundations for personalised learning, while video technologies, physical and virtual systems will enable more cost-effective and efficient work processes.
Information security
Cybersecurity threats put critical data assets, personal information, intellectual property and research at risk, so it is important that ICT security needs to respect transparency while remember that information security is dependent on people. Shared awareness and technical knowledge are needed to navigate the threat landscape, citing that security "needs to be 'designed in' from the beginning of any activity".
Educational technology
Ed-tech will always support students experience, regardless of their digital abilities. Students are now "connected, communicating, content-centric, computerised, community-oriented, always clicking", therefore current and emerging technologies such as virtual reality, artificial intelligence and 3D printing will pave the way for new educational processes.
Digital strategy
The survey found that there is a need for digital strategy to evolve with the higher education business models as they navigate funding and innovation challenges. This new strategy must be incorporated into all aspects of an institution's planing, and leaders must "own" the transformation. ICT must stay alert to disruptive technology trends with the ability to demonstrate how it brings value to institutions.
Workforce evolution
ICT skills must differentiate the institution in the changing competitive digital environment, so employees must be equipped with new and relevant skill sets. The report says that transitioning to Xaas will require service contract and vendor management, alongside analytical and negotiation skills needed to enact them. The industry must be shaped to cater for the shortfall in the skilled ICT workforce.
Business transformation
"Digital transformation invokes cultural change," the report says. As a result, ICT must foster trust in security, ethics and information privacy as political and social pressures change and affect not only the institution, but society as a whole.
Learning analytics
Digital footprints are everywhere in the institutional environment and the report finds that learning analytics can optimise student progress through many data sources. The report says that ICT will be the main director of analytics by making sure that system architecture is compatible with current university systems and also able to support new initiatives.
Research support
ICT must support the development of sustainable research models that can deal with 'extent' and 'urgency'. As a result, ICT must be able to keep up with the e-research environment specific to each institution. This, according to the study, is a complex issue as it must balance user-friendly and seamless access to data across the desktop, physical, hybrid or cloud servers. The Australian eResearch Framework and Road Mapping activity may be one way of enabling research support models.
Identity and access management (IdAM)
IdAM will be crucial for e-services for staff and students across cloud and apps, particularly in an increasingly mobile staff and student base. Secure remote access across a range of devices is of 'paramount' importance, but they must also balance ease of use with appropriate access. Multi-factor authentication and attribute-based access controls are two of the methods being used to improve IdAM so far.
The CAUDIT survey found a number of other crucial issues, including analytics, IT agility, institutional partnerships, access anywhere anytime and cloud services.
The survey compiled a literature review of articles, from which 73 potential issues were chosen. The number was narrowed down to 30 issues, which were then ranked by CAUDIT member representatives to form the top 10 results.
Read the entire report here.
Related stories
Top stories