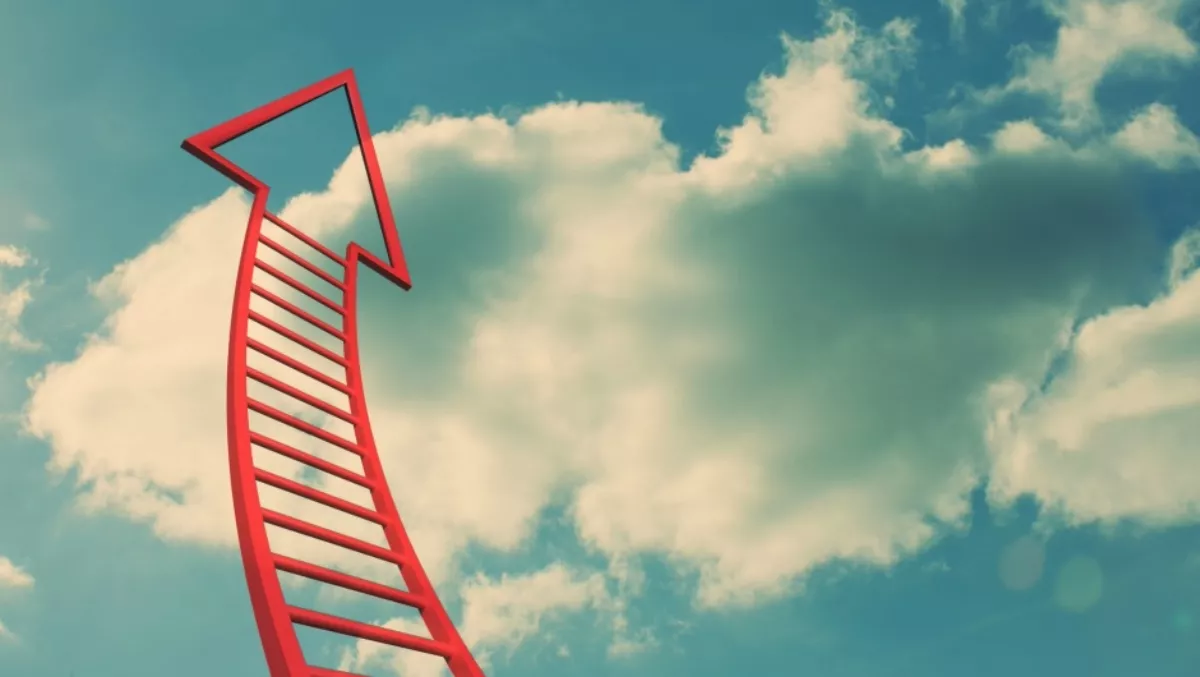 CEOs see secure digital sharing as the route to growth in new markets
Thu, 25th Feb 2016
FYI, this story is more than a year old
How to digitally transform the business is top of mind for CEOs across many industries. It's a trend driven by the fact that longstanding industry business models are being disrupted by innovators using cloud services and mobile technologies. We've seen this with Netflix upending Blockbuster, Uber transforming the taxi industry and Airbnb challenging the hospitality business. In order to remain relevant and compete in changing markets, CEOs realise the user experience needs to be frictionless, personalised, secure, seamless and maybe more than anything, safe.
It's a tall order. Especially when you realise that, according to Gartner, the number of connected digital devices coming online in the years ahead will explode from 6.4 billion worldwide in 2016 up to 20.8 billion by 2020. Within the same time frame, IDC predicts that up to 50 trillion gigabytes will be flowing over the Internet of Things. That's a lot of data; data that can be used to deliver better services and new markets. But it will also includes many kinds of personally identifiable data that we haven't even started to think about, let alone how we will collect it, manage it and report on it for compliance reasons. Understanding how customer concerns around personal data shift in the years ahead will be crucial.
A recent Accenture survey revealed 67% of individuals are willing to share data with companies, but it drops to 27% if the business is sharing data with a third party. The problem is if we want to see digital growth, we can't do it without third party partners. Think: you'll want your bank to share certain financial information with your accountant, but only at tax time. Or when you visit your cardiologist, you'll want to share blood pressure date collected by the health app on your phone. To support these kinds of group sharing scenarios – that will necessarily shift over time – we're going to need a unified consent and privacy solution or "authorisation as a service" model. One that works across all industries, and one that will earn and maintain customers trust.
At ForgeRock, we believe the open source User-Managed Access standard – UMA for short – is the most promising model for unified consent and privacy solutions. With UMA you control what data you share, with whom, and when. Customers can:
Use all your apps, devices and things worry-free.
Control data-sharing levels from a central console.
Withdraw consent or change sharing levels whenever you'd like.
How it will work
If you've ever used the sharing feature in Google Docs, the UMA experience will be familiar. The difference is that sharing in Google Docs is proprietary – you can only share editing or commenting rights with other Google Docs users, and only for the file types that work with the cloud app. Because UMA is a standard, sharing and managing will work with any data type, and any device. Why is it valuable to have a standard that has these capabilities? Simple, a standard provides tremendous value to all stakeholders – individuals, businesses, governments – at a time when multiple worlds are colliding.
Consider that there is no such thing as, for instance, a single, pure use case for sharing healthcare data that is not perhaps also a consumer use case, or that is not also perhaps a financial use case. We have a pretty good idea of how the Internet of Things will mature and expand in the years ahead, but nothing is written in stone. For CEOs looking to maintain flexible options in creating customer experiences that ensure data security, privacy solutions built on UMA principles offer compelling value propositions.
Interested in solutions from Forgerock? Click here if you would like to know more.