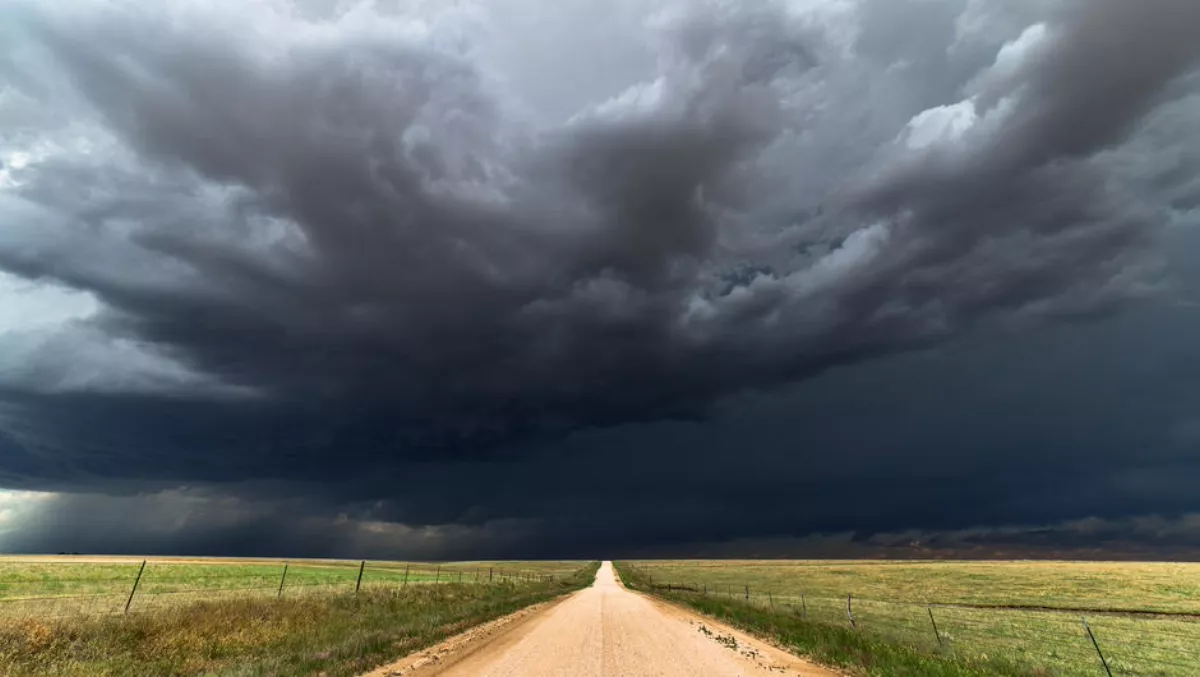 Chaos in the cloud: Majority of organisations moving to the cloud aren't prepared for an outage
FYI, this story is more than a year old
The majority of organisations moving to the cloud are doing so without evaluating the impact of a cloud outage.
That's the most alarming finding from Veritas' new study that surveyed 1200 global business and IT decision-makers.
The Truth in Cloud, conducted by Vanson Bourne and commissioned by Veritas, revealed 60% respondents have not fully evaluated the cost of a cloud outage to their business and are therefore ill prepared to deal with the impact of an outage.
Underestimating the power of a cloud outage
Almost all (99%) of respondents reported that their organisations will move systems to the cloud in the next 12 to 24 months.
Over a quarter (27%) also expect to outsource all on-premises infrastructure to the public cloud.
The report indicates that business leaders today underestimate the impact a cloud outage could have on their business: More than one in three respondents (36%) expect less than 15 minutes of downtime per month but the reality is that almost a third (31%) have experienced downtime more than double that per month (31 minutes or more).
Confusion over who is responsible
59% of the respondents believe that dealing with cloud service interruptions is the primary responsibility of the cloud service provider.
83% of respondents also believe that their organisation's cloud service provider is responsible for ensuring that their workloads and data in the cloud are protected against outages.
While cloud service providers have service level agreements in place, these are typically for the infrastructure layer and they hold the responsibility for restoring their infrastructure in the event of a cloud outage.
However, Veritas urges customers to remember that there are other key considerations customers should keep in mind that go beyond the actual infrastructure-level outage, such as bringing their applications back online, once the infrastructure is back online.
Depending on the complexity of application inter-dependencies during restart and the amount of data lost during the outage, the actual time of application recovery may be far longer than the time of infrastructure recovery.
An organization may alternately decide to be more proactive and failover applications back to their on-premises data center or to another cloud. This would be the primary responsibility of the organization, not the cloud service provider.
Veritas executive vice president and chief product officer Mike Palmer, says it is clear organisations are lacking in understanding the anatomy of a cloud outage and that recovery is a joint responsibility between the cloud service provider and the business.
"Immediate recovery from a cloud outage is absolutely within an organization's control and responsibility to perform if they take a proactive stance to application uptime in the cloud," adds Palmer.
"Getting this right means less downtime, financial impact, loss of customers' trust and damage to brand reputation."
Maximise the benefits, minimise the risks
Not knowing the full extent of how a cloud outage could potentially impact business is a risk very few organisations can afford to take, warns Veritas.
But, Veritas says the risks can be severely mitigated with the right business resiliency strategies in place to reap the benefits of embracing a multi-cloud world.
Palmer continues, "At Veritas, we fully embrace a multi-cloud approach and partner with many leading cloud service providers to help customers easily migrate applications and data to, from and in-between clouds, all while offering maximum business uptime."
"We work with the cloud service providers and our customers to help ensure that they are protected in the event of a cloud outage so they can keep their businesses flourishing."
Related stories
Top stories