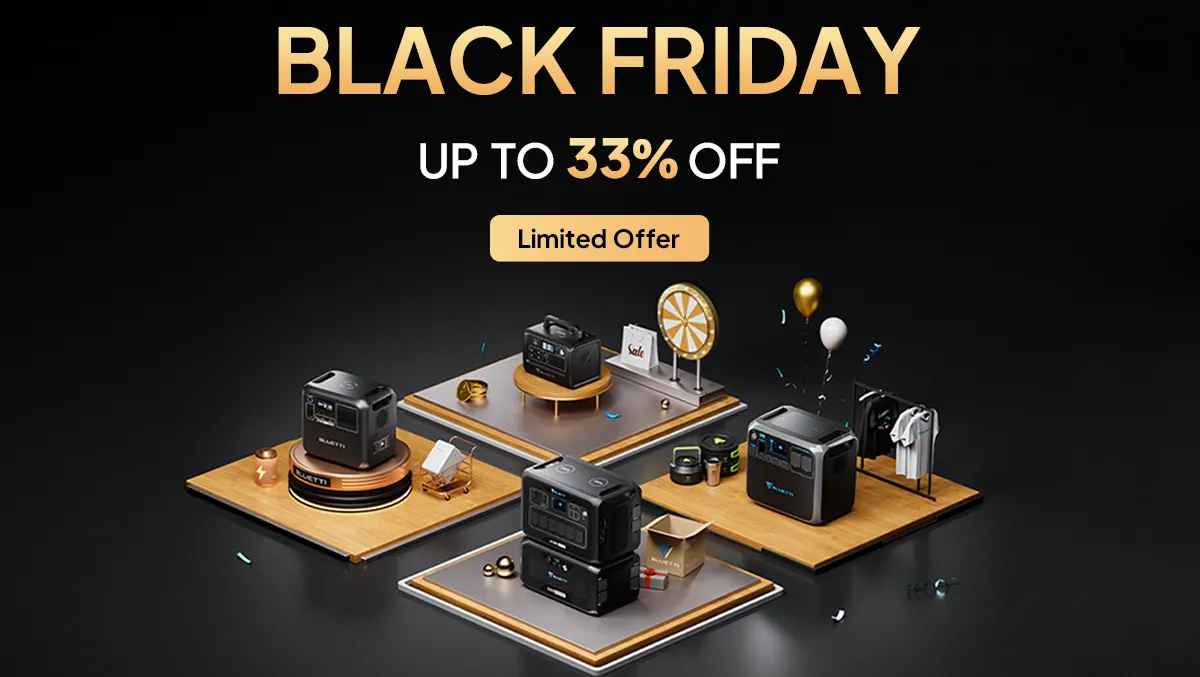 Charge into savings: BLUETTI's unmissable Black Friday deals
Black Friday 2023 is here, and BLUETTI, a leader in the portable power industry, is offering great discounts of up to $5000 on portable solar generators and home backup solutions starting November 20. Check out these exceptional deals and save big.
Power Up Off-grid Living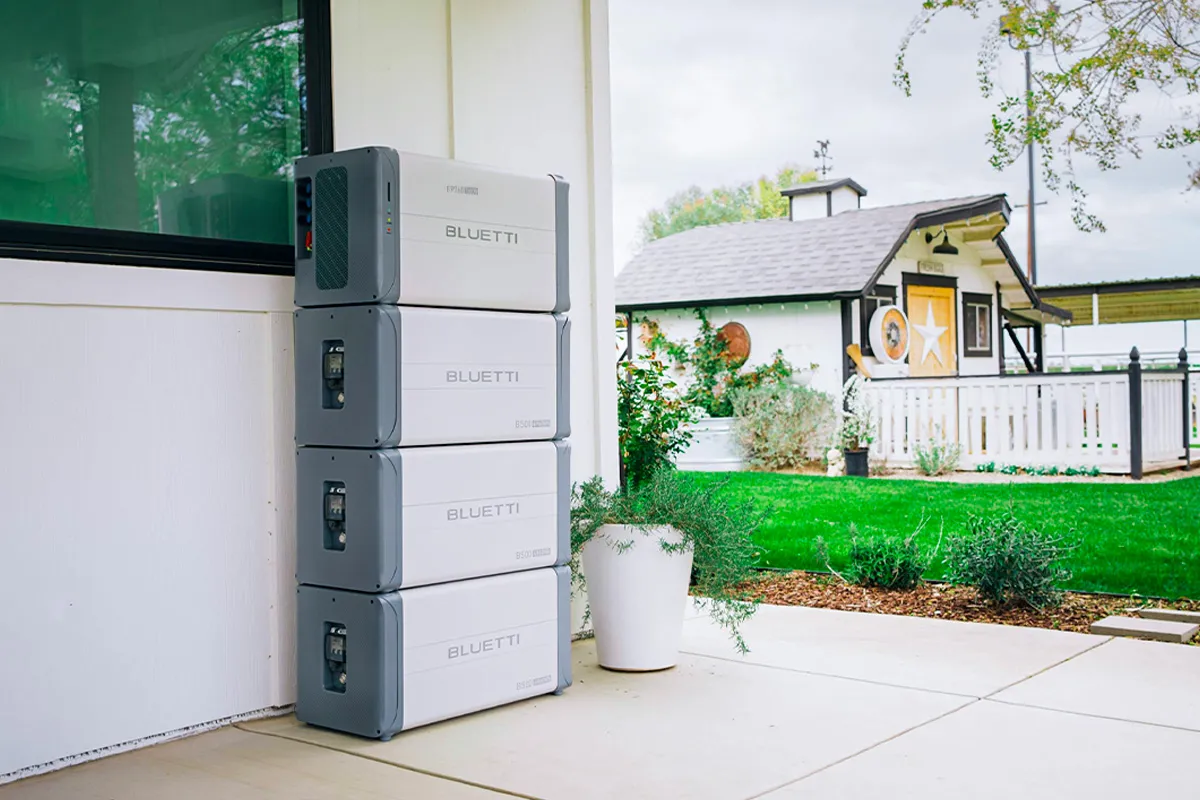 EP760+2*B500 - Black Friday limited offer $9999, including delivery cost.
In addition to providing backup power during a power outage, the BLUETTI EP760 can help you save money every day. With a flexible capacity of up to 19.8kWh, the EP760 battery system can store as much as cheap grid electricity during the day, or excess solar energy if you have solar panels, to power your home at night when electricity is typically pricey. If your solar panels produce more energy than you need, you can sell it back to the grid for some credits. What about a warranty? BLUETTI stands behind you for ten years.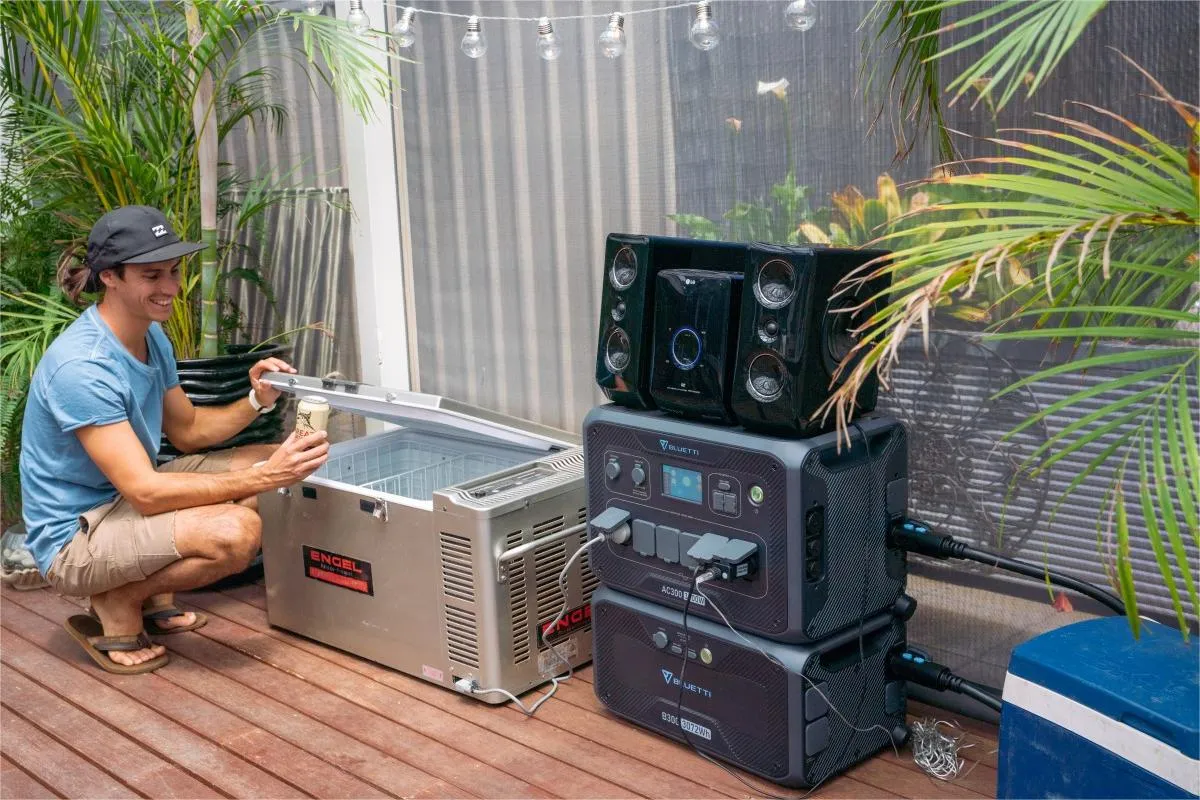 AC300+B300 - Black Friday deal price $4199, retail price $4990 with a free 350W PV350 solar panel(reg. $1299)
Looking for a power source for home and outdoor use? The AC300+B300 system has you covered. In case of a power interruption, it switches over in just 20 milliseconds and powers essential loads, such as refrigerators flawlessly. Since it's modular, you have a scalable capacity of up to 12,288Wh. Plus, its compact size makes it easy to move around and power your fieldwork, gardening, road trips, and more. Plug it into solar panels to charge at 2,400W, providing a constant power supply for you on the go.
AC500+B300S - Black Friday deal price $5999 with a free PV350W solar panel (reg. $1399)
The 5,000W AC500 system can run nearly anything in your house, from a home theatre system to a coffee maker. A basic 3,072Wh AC500+B300S set can power an 800W refrigerator for 3 hours or an electric blanket for 21 hours. Featuring an expandable capacity capped at 18,432Wh, a responsive UPS, and up to 3,000W of solar charging capability, this system is the ideal off-grid power source for your home or remote cabin.
Power Indoors and Out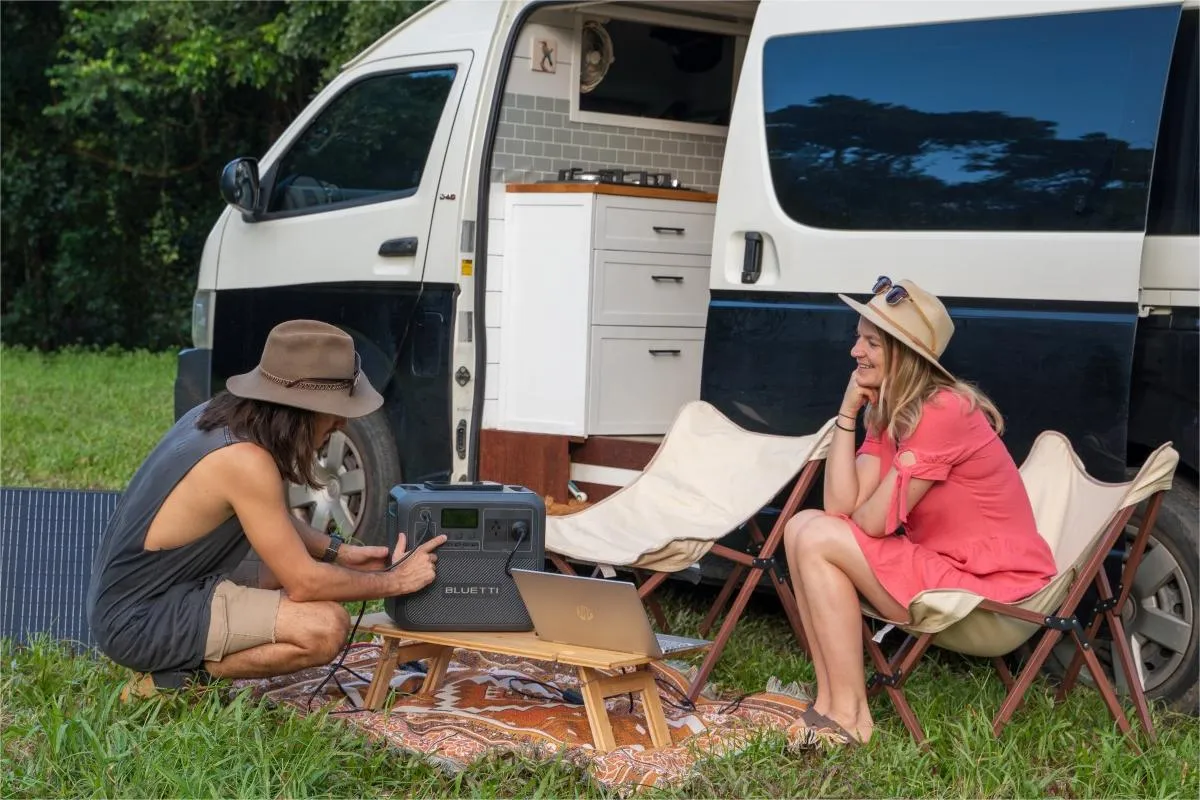 AC180 Was $1499, Now $1199, Save $300. AC180P+MP200 Was $2698, Now $2398, Save $300
The AC180 and its offline version AC180P weigh only 16kg and 17 kg respectively. Delivering 1,800W (2,700W in powerlifting mode), they can handle devices like dryers and kettles. With responsive UPS features, they seamlessly switch to backup power in 20ms during outages. The AC180 holds 1,152Wh, while the AC180P boasts 1,440Wh of power. Control is a breeze – AC180 via Bluetooth on the BLUETTI App, and AC180P through both Bluetooth and WiFi. Simplify your power, wherever you are.
Pack Light, Explore Further
EB3A+PV120 - Was $1089 Now $829 Save $260
Weighing just 4.6kg, the EB3A is designed for outdoor adventurers like you. It offers an impressive 600W of continuous output to power your car fridge, lights, laptops, and more on the road. Simple to operate, the BLUETTI App makes it easy to monitor.
EB70+MP200 - Was $1878 Now $1448 Save $430
The EB70 is compact and powerful for camping, fieldwork, and emergency backup. Despite its size, it surprisingly packs lots of power, providing you with 1,000W running power that can charge various devices, from full-size kitchen fridges to laptops when you go off-grid. Hook it up with solar panels and it gives you a stable power supply wherever you go.
BLUETTI Black Friday Bonuses
Besides these incredible discounts, BLUETTI's Black Friday sale includes exciting perks like special BLUETTI Lifestyle gifts for purchases over specific thresholds, earning five times BLUETTI Bucks for orders placed between Nov. 20 and Dec. 3, exclusive markdowns for BLUETTI members, and an additional 5% reduction for referring friends.