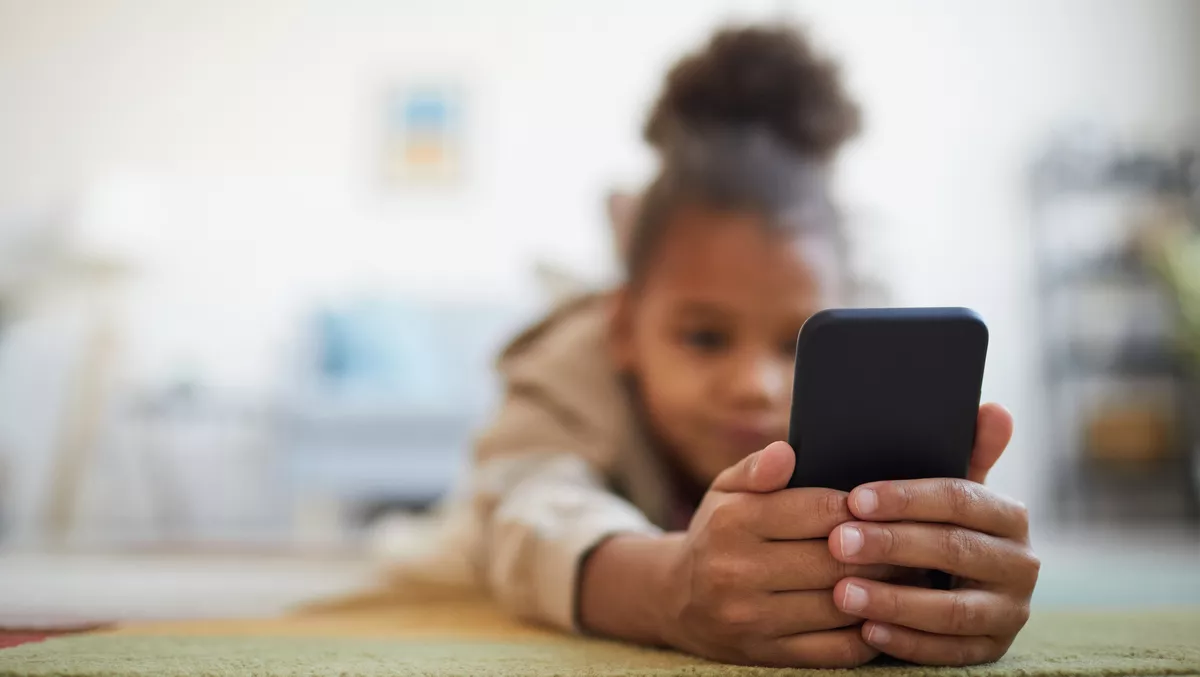 Children, teens more vulnerable to mobile threats - report
FYI, this story is more than a year old
New research by McAfee has found that the increased uptake of mobile devices over laptops has fostered a false sense of security among smartphone-using children and teens.
The computer security software company says despite risk being at an all-time high, children and teens take for granted how safe they are using smartphones, as these devices have a low level of protection.
McAfee revealed this data when it showcased its Consumer Mindset Survey: Mobile Report and Consumer Mobile Threat Report ahead of Barcelona's Mobile World Congress.
"Meaningful protection is a personal right for consumers, whether they are connected families or individuals," McAfee executive vice president, chief product and revenue officer Gagan Singh says.
"The common thread linking these two research offerings are that consumers value protection of their data, privacy, and identity.
"As our use of mobile devices rapidly increases, we must remember that a mobile device is a connected device, just like a computer," Singh says.
McAfee explains its Consumer Mindset Survey: Mobile Report gathered information from parents and children worldwide about their mobile behaviours to better understand how children are using mobile devices and where their actual behaviour differs from their parents' assumptions.
It adds the survey was conducted as part of its 2022 Connected Families Research.

Below are some of the report's key findings:
While consumers understand their desktops and laptops need protection, awareness of the need for protection of mobile devices has not kept pace.

Most children (59%) think a new phone is more secure than a new computer, whereas parents are equally split (49%).

56% of parents use passwords to protect their mobile devices, but only 41% of children and teens do, creating safety risks.

One in 10 parents reported that children had experienced a financial information leak, and 15% of children reported an attempt to steal their online account.

Parents demonstrate greater focus and action around protecting young children and teen girls on their mobile devices than boys of the same age, leading to hidden risks for boys, particularly younger boys who report higher instances of harm.

The company's 2022 Consumer Mobile Threat Report details new and trending threats posed by cybercriminals to defraud consumers, as well as how cryptocurrencies are providing new opportunities for mobile device attacks.

Some of this report's key findings include:
Mobile smishing (SMS + phishing) attacks use personalised greetings in text messages that pretend to be from legitimate organisations to appear more credible. These messages often link to websites with authentic logos, icons, and other graphics, prompting users to enter personal information or download an app. Once downloaded, these apps steal this information, along with contacts and SMS messages from consumers' devices. McAfee says stolen contacts are used to fuel cybercriminal campaigns, expanding their network of targets.

Cheat codes and hacking apps are popular ways to get extra capabilities in mobile games. Criminals exploit this by adding malicious code to existing open source apps and promoting them on legitimate messaging channels. The malware steals account credentials for social media and gaming accounts if installed.

The cryptocurrency market is convenient for mobile device attacks. Cybercriminals create phony apps that promise to mine coins in the cloud for a monthly fee and give monetary payouts to the subscriber. McAfee explains that they take the user's money but do not do any mining or increase its value.

Cybercriminals use personal information and high-quality graphics to make their malware look like legitimate apps. Hundreds of these apps promise features such as mobile games or photo editing and are supported by fake five-star reviews. When installed, the apps ask for the user's phone number and verification PIN and use this information to sign up for premium text services that direct payments to the criminals.

McAfee suggests the following as good ways to protect users of these devices:
Having a critical eye and a degree of scepticism are essential tools to protect yourself, your family, and your growing collection of digital devices.

Gamers should be cautious when installing game hacks, especially if the hacks request superuser permissions. These permissions give cybercriminals the ability to take control of devices.

Mobile security defences are evolving and adapting to these types of threats, adding or enhancing essential features such as phishing and fraud alerts, identity protection, and active notification if personal info is found on the dark web.