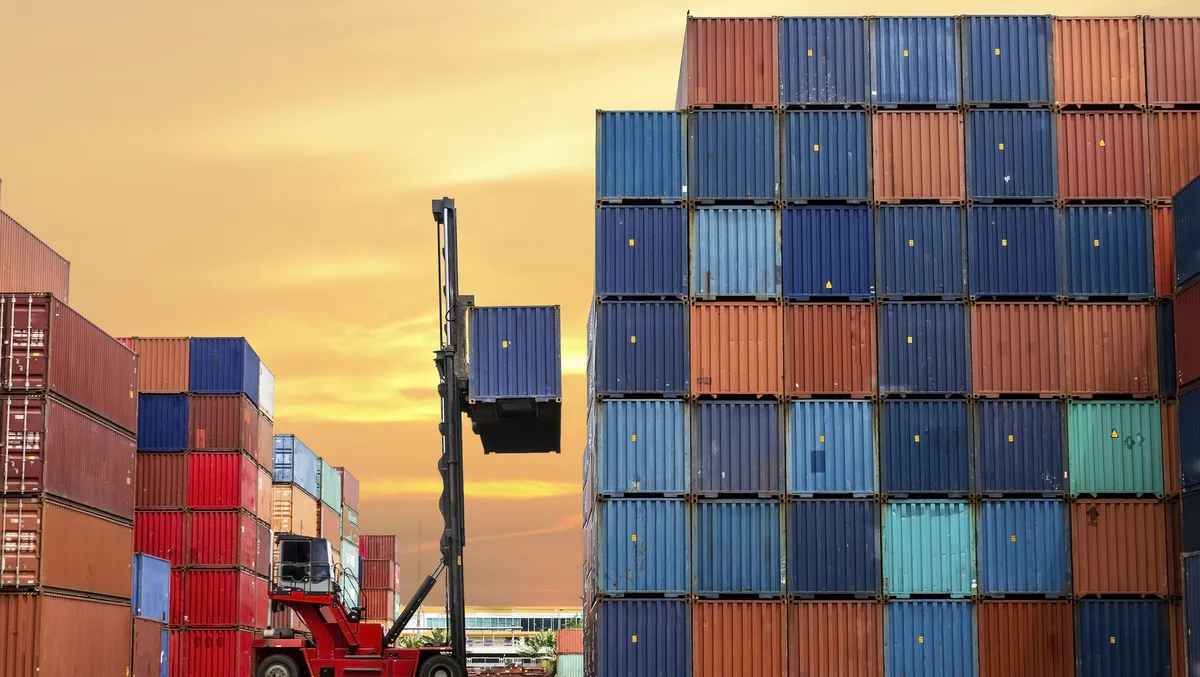 China and Taiwan: Overcoming Supply Chain Disruption through Diversification, AI and ERP
FYI, this story is more than a year old
Even dedicated China-watchers were startled by the completeness of power seized by Xi Jinping during the CCP's 20th National Congress.
A unanimous vote for his unprecedented third term as leader, as well as the expulsion of the remaining handful of bureaucrats appointed to keep a check on Presidential power allows him to pursue his agenda, including the "re-unification" of Taiwan with the Chinese mainland, virtually unchallenged.
While relations with Australia may have recently thawed, one only has to look as far as recent US-China talks where according to the Chinese readout "Taiwan independence is as compatible to peace and stability in the Taiwan Strait as fire and water."
The strait sitting between Taiwan and China, aids in the passage of just under half the world's container ships, as well as 88% of the world's largest ships, so while Russia's invasion of Ukraine threatens global stability and jostling between energy-producers places a rocket under the cost of living, it might be President Xi's next act of aggression towards Taiwan that sends global supply chains into chaos, threatening the survival of businesses not prepared for further shocks.
To be clear, this is just one scenario of likely future disruption for Australian business.
The ABS says 88% of businesses already face international and domestic delivery delays, while TMX Global estimates we're forfeiting over $11 billion a year in sales thanks to supply chain disruptions, but this could just be the beginning.
So as Treasurer Jim Chalmers warns disrupted supply chains are a symptom of a world economy treading a "precarious path" towards recession, the big question is whether companies will be able to avoid rising 'baked-in' costs and delays by engaging a new range of suppliers limiting the reliance on China, considering alternative transport options, and getting help from increasingly advanced IT systems underpinning global supply chains.
It should be noted that supply chain disruptions have already spurred an age of "decoupling": The Government is reviewing our "onshoring" capabilities while in the private sector, EY says 53% of businesses have "on-shored" or "re-shored" at least some of their operations in the last two years, while almost half plan to push ahead with further plans in the next two years.
This presents an opportunity for local, advanced manufacturers to step up and make the most of our deep reserves of varied minerals, as well as huge amounts of open space. We could improve upon our current export model of commodities by building longer value chains closer to home supported by these commodities to grow local industry.
But a fully decoupled economy complete with its' own manufacturing sector isn't yet imminent despite current trends, and a steadily growing number of variables well beyond the control of businesses, even nations, means company leaders need all the help they can get assessing supply-chain risks to work out how to keep vital materials and services flowing to the places they're needed.
This can come in the form of AI-enabled solutions capable of interpreting vast amounts of disparate data ranging from commodity prices to international regulatory considerations, answering "what-if" scenarios, and providing actionable advice on the best way ahead.
So far, we've been reluctant to embrace AI, but things are looking up. ADAPT says 44% of major Aussie companies are now deploying AI in their businesses, while PwC reports company leaders are increasingly using it to inform supply chain decision-making.
As the events of the last two years and the promise of even greater uncertainty ahead threaten our position in the world, we need further policy support of local industry, as well as a mindset-shift from industry leaders ready to embrace powerful new ways of problem-solving. These ideas were needed yesterday, but knowing that adopting them late is better than never will be key to our continued national prosperity, and that of future generations.