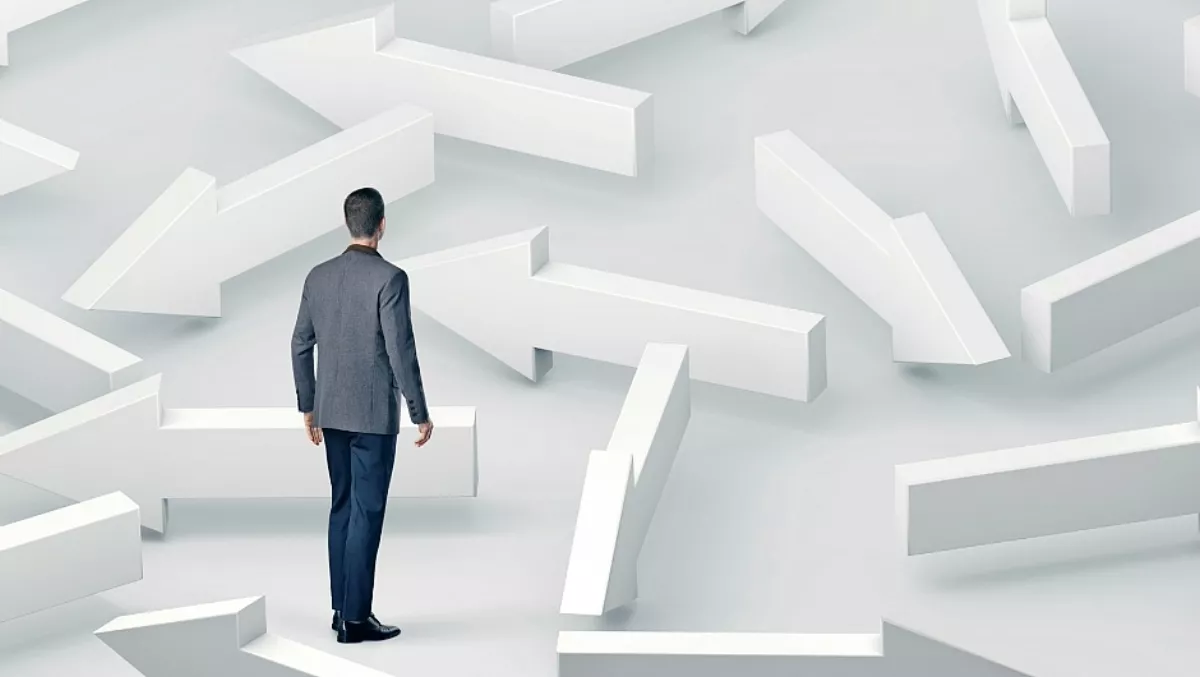 Choosing the right cloud provider more important now than ever before
FYI, this story is more than a year old
Australian organisations are adopting cloud infrastructure at an unprecedented rate thanks to the numerous benefits it provides, according to CenturyLink, the global communications company.
However, according to CenturyLink, in order to get the most out of cloud computing, it's imperative for companies to identify which vendors and providers are the right fit for them.
Stuart Mills, CenturyLink regional director ANZ, says, "Cloud infrastructure lets organisations access previously-unobtainable business technology capabilities, new levels of flexibility, and substantial cost-saving potential. However, it might be difficult for companies to gain all these benefits if they partner with a cloud provider that doesn't suit all of their needs."
There are seven key capabilities that indicate whether a cloud provider may be the right fit for a specific business, according to CenturyLink:
1. Supports hybrid
Most businesses take on cloud solutions incrementally, so it's important for the cloud provider to support hybrid environments, where companies can mix and match their existing IT systems with cloud-based solutions.
Organisations looking to do this should avoid having to change hypervisors as this may require substantial work and time wasted in migrations. For example, if the organisation is familiar with VMWare for in-house architectures, then choose a cloud provider that natively supports VMWare without the need to re-platform.
2. Self-service
Cloud infrastructure can save companies time and money. These goals can be made easier if the cloud provider has automated, self-service capabilities, so that businesses can create and manage complex cloud environments easily.
The total cost of cloud ownership does not just contain the 'price' of the cloud resources, but must also consider the complexity (or simplicity) involved in cloud migrations, cloud provisioning, application deployment, engineering time and skill sets needed, and time to manage the cloud solutions. All of these can add to the cost if you select a cloud without simple tools and orchestration capabilities.
3. Advanced automation
Advanced automation not only helps with self-service capabilities, it can also help reduce organisations' system management overheads and enable a greater scalability potential. For example, clouds with strong automation enable applications to burst and shrink whenever they need it, thus minimising spend on the cloud at any one time. This also saves engineering time, and money.
4. Integrated managed services
For companies without the resources to manage a basic cloud environment, it is essential that the cloud provider can offer a team to manage operating systems and other applications in the cloud. Ideally this can be done using one partner rather than assembling a group of partners who then need to collaborate to get a viable outcome from the cloud.
5. Global cloud node network
Most companies have to adhere to information management regulations, which often involves holding sensitive data within certain geographic bounds. A network of global cloud nodes means that cloud providers can help companies meet these needs.
6. Flexible support options
Each company will have different internal capability levels when it comes to cloud management, so cloud providers need to offer flexible support options to meet the varying needs of individual organisations. These should range from basic, to full proactive support and service management, particularly where global or hybrid deployments are considered.
7. Industry-leading service-level agreements
Service-level agreements (SLAs) determine the specific parameters and minimum levels of service required for each element of a cloud service provider's offering. By seeking cloud providers with industry-leading SLAs, companies can ensure they are gaining the greatest benefits from adopting cloud infrastructure.
Remember, many Infrastructure-as-a-Service (IaaS) clouds are built with a multi-region deployment in mind. However, this can cost organisations more and is a waste of money. These clouds are therefore not suitable for business-critical applications. Select a cloud that offer a high-availability solution within one single availability zone and avoid excessive costs to achieve high uptime on business applications.
Related stories
Top stories