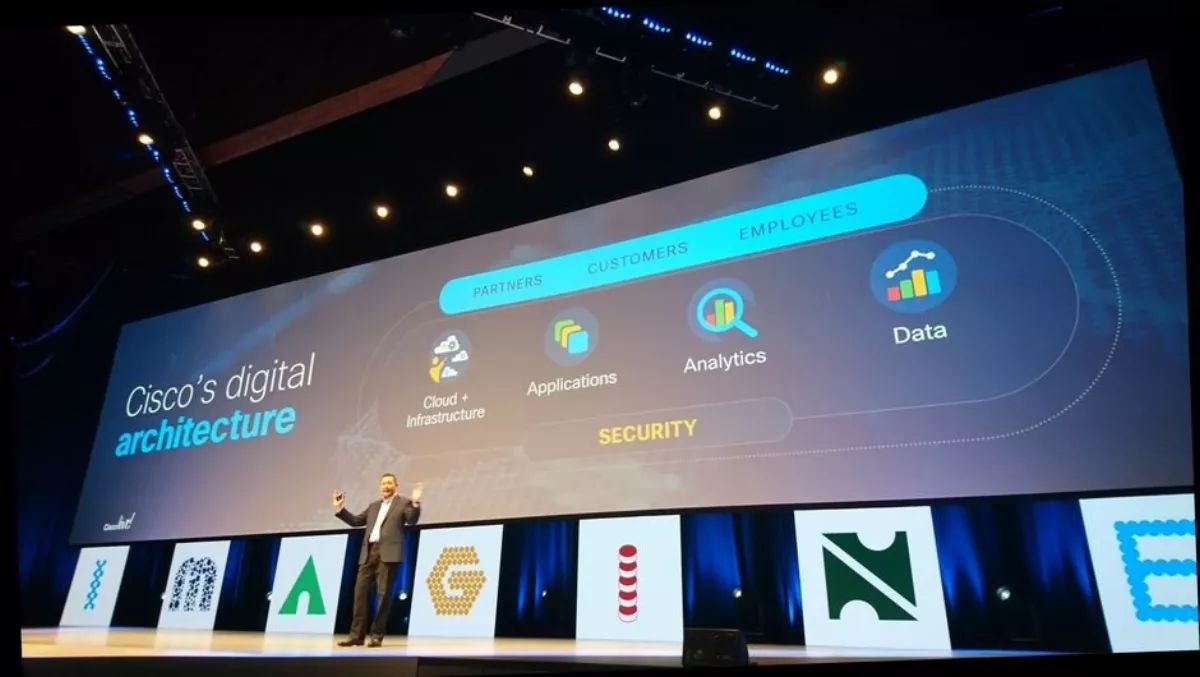 Cisco Live Melbourne: 'Building the bridge to possible'
FYI, this story is more than a year old
This week Cisco is building 'the bridge to possible' to more than 8000 people expected to attend the Cisco Live 2019 conference in Melbourne and to thousands more watching the live streams.
Cisco Asia Pacific, China and Japan president Miyuki Suzuki opened Wednesday morning's keynote with an inspirational talk about 'discontinuity is opportunity' and likened it to the success of Airbnb, in which homes are opened up to 90 million users worldwide.
"The world we live in doesn't move in a linear fashion. Companies and business models must change to match changes in our values.
She also drove home the message of how the shared economy and asset optimisation. With autonomous vehicles on the way, the younger generation doesn't see the point in owning personal vehicles that are inactive and parked 90% of the time.
Finding ways to optimise assets is important to transform business, she explained.
She also says discontinuity unites people. Imagination will bring that change to disrupt business as we know it. "If you can imagine it, we'll build the bridge to get you there.
She spoke of Kyoto, Japan's smart city initiatives – Cisco supported the city's transformation into a smart city to manage the city's growing population, repairs smart lighting, camera networks,
"Kyoto is embracing technology to modernise and change. It's from this courage that new things emerge," she concluded.
Cisco senior vice president and chief of operations Irving Tan also presented Cisco's changing business models, offerings, and the importance of security at this morning's keynote.
"We live in a hyperconnected world where half of the world's population is online," he said.
Digitisation is transforming experiences and disrupting business models.
"How does that enable us to transform our own business models and offer new customer experiences?" asked Tan.
"If you look at how AI and machine learning has come together to create smart voice systems, it was sci-fi not so long ago.
For customer experiences like chatbots that can offer personalised experiences, it's still only scratching the surface of what's possible.
5G and Wi-Fi 6 moves connectivity beyond connectivity and devices to the realm of machine to machine. Vehicles can communicate with other vehicles and the infrastructure around them.
With all of this, security is a key issue. The average APAC organisation deals with 10,000 threats per day – only half of those are investigated.
Security, Tan said, is a five-pronged approach that involves process, policy, education, automation, awareness.
Organisations that understand how to organise security will be the ones who gain from competitive advantage.
Asia Pacific is also digital-ready, he said. The Digital Ready Asia Report found that 92% of companies have a digital transformation strategy.
This has been the foundation of Cisco's secure, intelligent platform for digital business that combines multicloud, security, network reinvention, data, and the creation of meaningful customer and partner experiences.
Cisco is also building a multi-domain architecture that delivers to users and devices through applications and data.
Tan explained some of Cisco's innovation offerings such as the Catalyst 9000; Google Cloud and AWS partnerships, crosswork automation for service providers, and Cisco Secure SD-WAN.
New technologies encouraged Cisco to change its approach to software-defined, despite analysts singing the death knell of the company only a few years ago.
Cisco's digital architecture now includes cloud and infrastructure, applications, analytics, and data.
Innovation is everywhere not only in Cisco's environments, but also in customer and partner environments – including 14 global Cisco Co-Innovation Centres, of which four are in Asia Pacific.
"Digital transformation is paying off for us. I'm confident it can pay off for you too," Tan concludes.
If Cisco Live 2019 is anything to go by, Cisco is rapidly transforming through its own digital transformation and the death knell is a long way off yet.