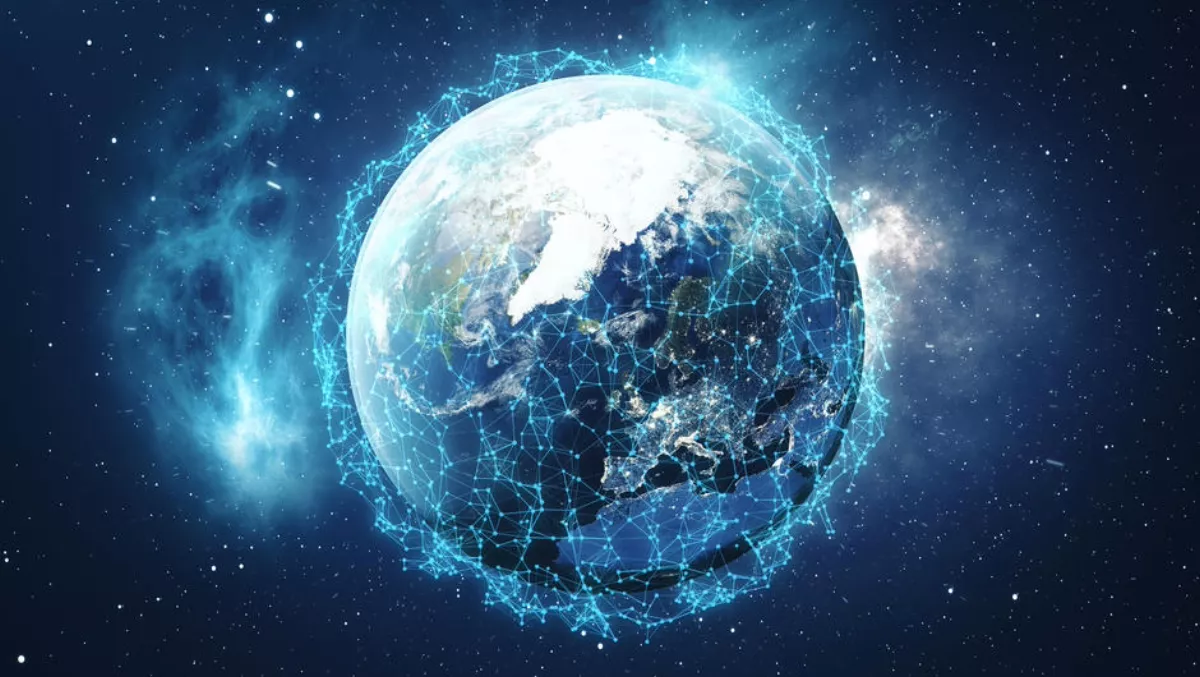 Cisco unveils its top five strategic business pillars for 2018
FYI, this story is more than a year old
Cisco has reinforced its intent-based networking push and detailed five key strategic pillars that the business is going focus on in 2018 and beyond.
Senior VP and GM of applications Rowan Trollope gave the insights during the opening keynote at the Cisco Live event in Melbourne, which saw a record attendance of over 7000 attendees.
The vendor says its intent-based networking technologies - dubbed the network intuitive - is set to have a transformative effect on the networking market, infusing automation and machine-learning at the heart of the network to intelligently cater and respond to business requirements and intent.
However, while intelligent intent-based networking was a key focus of the opening keynote, it was just one aspect of Cisco's five-pillar strategy for the business going forward, which the company went on to outline.
Overall, the five pillars revolve around security, network 'reinvention', multi-cloud, collaboration and the power of data, consisting of the following;
Security is foundational
According to Trollope, security can't be an afterthought for organisations and has to be considered at the heart of the network.
"As we think about the next generation of architecture and the next three decades, we believe deeply that we must have security embedded into the underlying principle of the next generation network," Trollope says.
"71% of executives are worried that security issues are stopping innovation and, in fact, 40% of executives and businesses have actually cancelled mission-critical projects because of security concerns. The downsides of a breach are massive, so we have to fix this problem."
Trollope also says that the problem is actually getting worse, not better.
"The IoT the attack surface is increasing and the number and the sophistication of the bad guys is increasing dramatically," he says.
"I used to ask the question - 'are we winning against the bad guys', and unfortunately the answer is no. In fact, it's easier than ever for the bad guys to hack into our networks."
Trollope says Cisco's approach to alleviating this issue is through embedding security into the fabric of the network and continuing to develop its security portfolio.
Reinventing the network
Trollope says this pillar is related to its Intent-based networking product portfolio, which he says will mark a shift in how organisations will think about the network.
"We've reached a tipping point. The number of new devices connecting to the network every hour and the fact that most of our networks require a lot of manual input all the time, we can't keep building networks the way we have built them for so long," he says.
"We have to come up with a new way that focuses on automation, intelligence and security. Our answer to that problem is the network intuitive, and it's the first major redesign of networking that Cisco has ever done since the beginning of our company.
"It's actually a really simple concept. It's about understanding what's important (for a business) - the intent - and translating that into policy that - through automation - can be applied to the network."
Embracing a multi-cloud world
Trollope says Cisco recognises the overarching push to cloud to drive business, but also posit most customers will develop multi-cloud environments, which is where they're focusing.
"95% of the customers we surveyed said that if they're thinking about using cloud, they're not planning on using just one cloud," he says.
According to Trollope, drivers to multi-cloud environments include both customer's desire to not have themselves locked into a single provider, as well as the desire to move workloads around between both public and private clouds.
Unlocking the power of data
This pillar revolves around Cisco's IoT development, which it sees as a key strategic initiative to unlocking the value of data and facilitating business efficiencies.
"I think about the data very simply. IoT is unlocking unbelievable amounts of data that already exists. One of the big benefits of unlocking all of that data is efficiency," Trollope says.
"IoT is allowing us to live more lightly upon the world. That technology is fundamentally opening up new opportunities for companies to get way more efficient about the use of their products.
"Our IoT networking portfolio along with our IoT software - which we call Kinetic - together has recently been rated by IDC as one of the leading IoT platforms in the world, and that's here now and something that you can take a look at."
Collaboration
Cisco says the collaboration pillar is simply about connecting everyone and everything, including connecting employees with employees as well as connecting businesses with customers.
On the employee level, Trollope says, "When our customers take the first steps on their digitisation journey they often realise that the very first thing they need to do is enable their workforce (by providing) a radically different experience."
"You're probably not going to compete with the Netflix's and the Google's of the world by using the old stuff that companies have been using for years. So we've been inventing a brand new portfolio to connect employee's together in ways that we even thought were possible."
Cisco also says it is accomplishing more efficient business to customer relationships through its customer care portfolio, which has been recently bolstered by the company's acquisition of Broadsoft.
"We now have an incredible set of assets that can deliver a contact centre to you that is modern, and connects with your customers in ways that can completely transform your business."
Related stories
Top stories