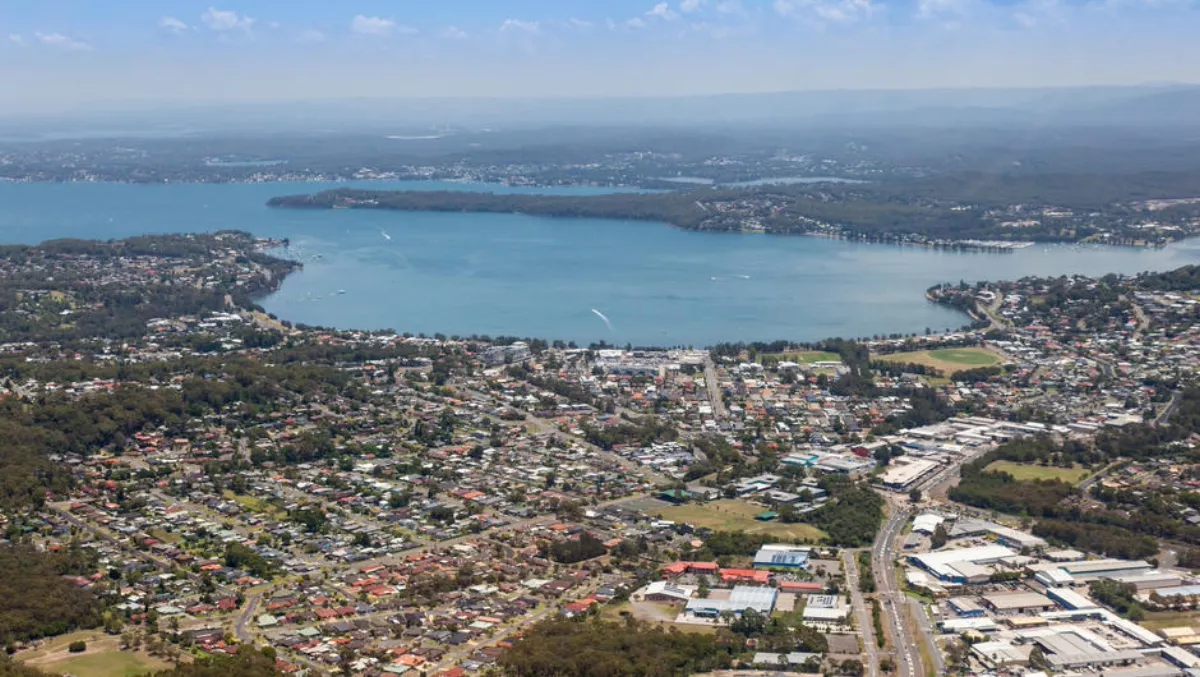 City of Lake Macquarie prepares for 'groundbreaking' smart city network
FYI, this story is more than a year old
The Australian City of Lake Macquarie is set to roll out a smart city network in what is being hailed as a groundbreaking Internet of Things (IoT) initiative.
IoT carrier National Narrowband Network Co (NNNCo) will roll out a carrier-grade Long Range Wide Area Network (LoRaWAN) for IoT.
The network will be commercially funded for a 20-year contract period through a partnership with Lake Macquarie's economic development company Dantia, Lake Macquarie City Council and NNNCo.
According to Dantia CEO Peter Francis, the initiative will be a game changer for the region that will help businesses and enterprise to drive their own IoT projects.
"The scale of the Lake Macquarie City infrastructure is unprecedented. It will make Lake Macquarie the first Australian city to provide 100 per cent commercial-grade IoT network coverage to all populated areas across the LGA, some 650 square kilometres."
Minister for Urban Infrastructure and Cities Paul Fletcher believes that IoT will provide opportunities to improve productivity, liveability and service delivery, with benefits across many sectors including manufacturing, farming, retail, transport and health.
"IoT is estimated to have the potential to add up to $120 billion annually to the Australian economy by 2025 and Lake Macquarie is now positioned to be at the forefront of IoT network and infrastructure delivery," Fletcher comments.
He notes that the Turnbull Government is committed to making Australian cities better places to live, as demonstrated by the $50 million Smart Cities and Suburbs program.
"This is an innovative example of what can be achieved when local governments and commercial partners work together, aligned with strong, future-city building policy."
The city will give free network access to startups, while businesses and corporates will receive a 15% discount if they establish operations in Lake Macquarie City.
The Mayor of Lake Macquarie, Councillor Kay Fraser, believes the rollout of the network reinforced the City's commitment to creating a strong digital economy and supporting innovation.
"Through this partnership Dantia will deliver new infrastructure that will enable our City to diversify, expand our economy and create new jobs."
The University of Technology Sydney, Slingshot, Hunter Water, Ampcontrol, and ResTech have already struck partnership deals. Startups including Liftango and BinShare have also signed on to use the network.
"With this sustainable, long-term approach to infrastructure delivery and the significant incentives for start-ups and businesses, we see Lake Macquarie becoming a major digital and innovation hub that will attract new organisations and jobs to the area," Francis comments.
NNNCo founder and CEO Rob Zagarella adds that the new network will be able to demonstrate what Australian cities could accomplish by using IoT technology.
"We are working with Dantia and Lake Macquarie City in a true partnership model whereby we'll be able to support businesses in the area to get their projects up and running quickly and effectively, while also enabling the city to scale important services like smart waste management," he says.
NNNCo was chosen to install and operate the network based on its proven ability to deploy lowcost, low-power, carrier-grade connectivity and end-to-end IoT solutions such as water metering and street lighting.
"The investment in this infrastructure will create significant opportunities across Lake Macquarie City for start-ups, small and large businesses and open pathways for Lake Macquarie Council to build new technology and innovate," Francis concludes.
Related stories
Top stories