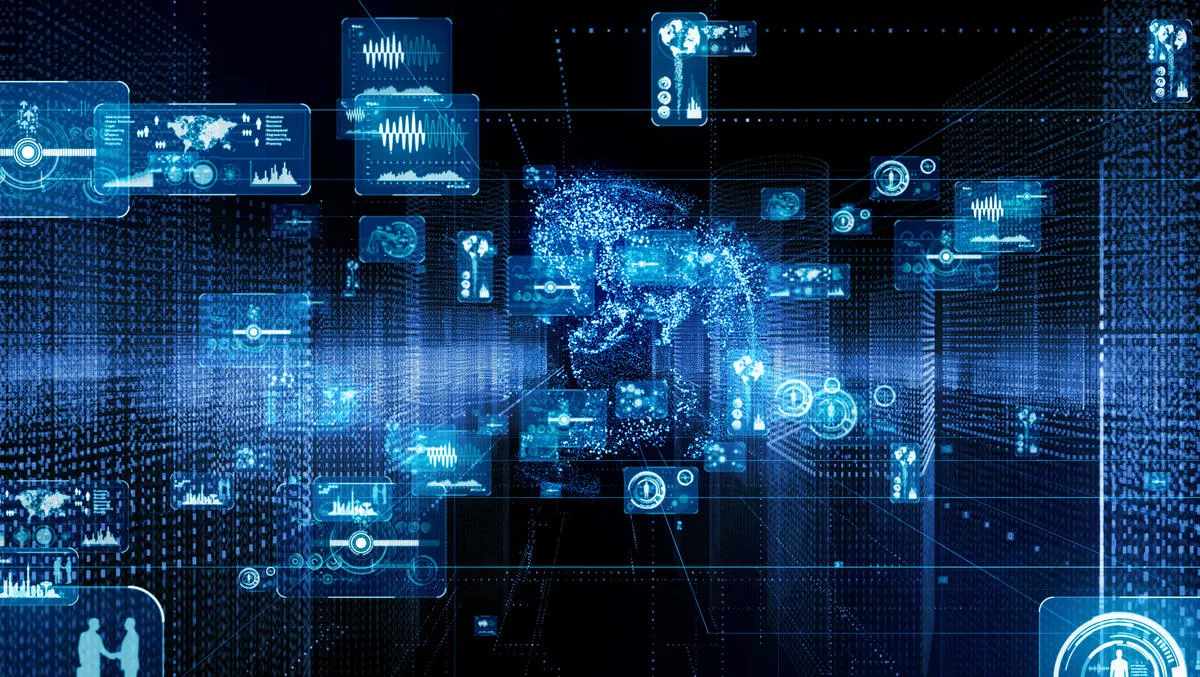 Cloud-edge and 5G solutions propose significant value to vendors and enterprises
FYI, this story is more than a year old
Cloud-edge solutions and 5G are cited as two top technologies that will propel post-COVID-19 value creation for vendors and businesses particularly in the telecom industry.
This is according to new research from global tech market advisory firm ABI Research. According to the analysts, the importance of cloud-edges is highlighted in their relationship with 5G, which proves to enable a greater technological evolution of the cloud.
ABI Research states cloud-edge implementations promise new growth for the telecom industry. Revenue from cloud-edge AI chipset sales is set to grow from US$2.6 billion in 2020 to US$12 billion in 2025, at a compound annual growth rate (CAGR) of 36%.
Furthermore, the synthesis of cloud-edge and 5G presents an opportunity for communications service providers (CSPs) to provide complete end to end solutions for enterprise verticals.
For example, with their connectivity and 5G assets, the likes of AT-T, Telefonica, Verizon, and Vodafone could move up the value chain to service enablement layer for IoT, analytics, and other horizontal capabilities, the analysts state.
A combination of cloud-edge compute and 5G ultra-reliable low latency connectivity will help to propel post-COVID-19 growth, not just for telecoms, but also for asset-heavy industries looking to embrace digital-first processes and operations, says ABI Research senior analyst Don Alusha.
At present, there is no right business model for cloud-edge deployments, he says. However, a key strategy for vendors like MobiledgeX, Ericsson, and Nokia is to target their products for specific enterprise circumstances, rather than to enterprises themselves.
More specifically, vendors must be focused on existing operations and associated commercial circumstances, not the customer.
There is a mass of enterprise requirements that must be satisfied with cloud-edge implementations that do not fit the one-size-fits-all profile, the analysts state.
As a result, the ability to deploy edge-clouds across dispersed sites and supply chains in a uniform fashion will be a defining feature to accelerate edge-cloud diffusion and define the competition.
This is particularly significant in a post-COVID-19 world where local compute, 5G, and fibre will continue to be the foundation for continued innovation and value creation, ABI Research states.
Alusha says, "As telecom's look closely at current market dynamics for cloud-edge opportunities, the key is to understand where it stands in terms of existing assets and complementary control points.
"The market for cloud-edge deployments promises growth, but it is composed of a plethora of players and technologies which must be intimately understood.
"At present, the industry does not have all the answers but should realise the choke points in the near term to obtain growth in the long run. For example, CSPs need a clear sense of the industry or industries they currently serve and what additional opportunity falls within the boundary of cloud-edge as they take the lead to rejuvenate the global economy post-COVID-19.
He says, "Lastly, hyper scale providers like Amazon and Microsoft are taking advantage of their lean operations to launch their cloud-edge offering. They have the vision to build capabilities close to the edge, but they do not necessarily have the penetration and distribution of network capabilities that CSPs have.
"Clearly, there is an opportunity to be addressed by somebody, but the jury is still out on who captures what parts of the emerging cloud-edge and 5G ecosystem.
These findings are from ABI Research's Cloud-Edge Deployments in 5G Networks application analysis report. This report is part of the company's 5G Core - Edge Networks research service, which includes research, data, and ABI Insights.
Based on primary interviews, Application Analysis reports present analysis on key market trends and factors for a specific application, which could focus on an individual market or geography.