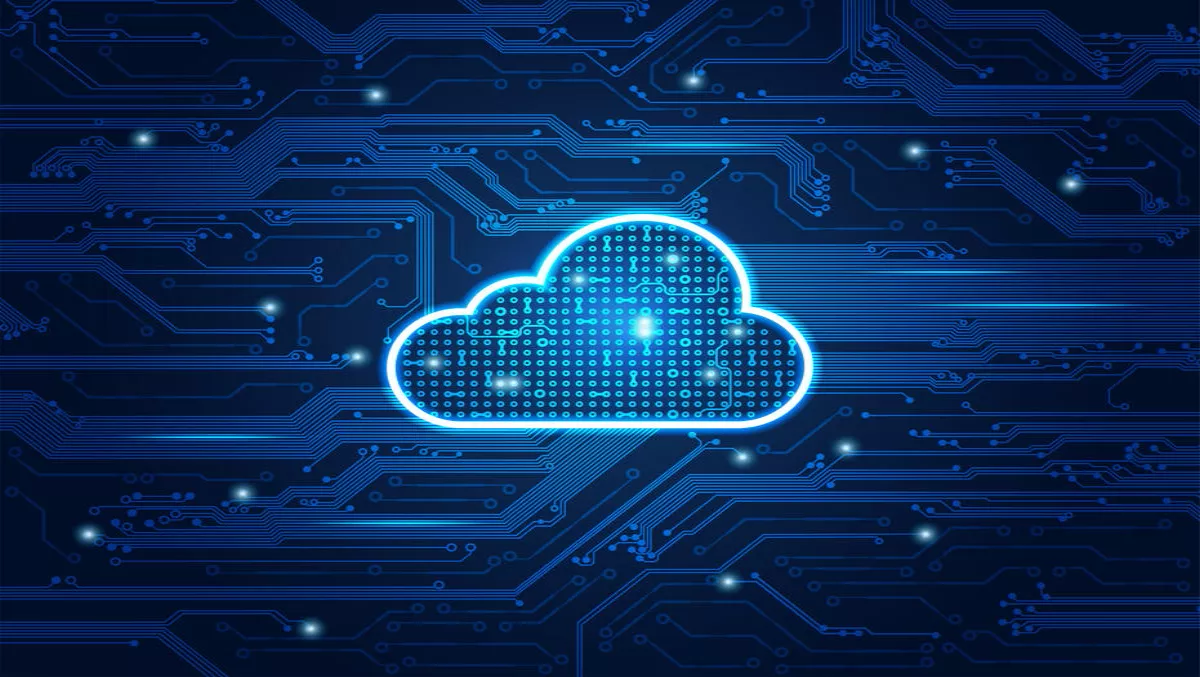 Cloud nirvana: The benefits of public cloud with the functionality of private
FYI, this story is more than a year old
While public cloud adoption continues to grow at a rapid pace, organisations, especially those in regulated industries such as finance and healthcare, are continuing to take advantage of private clouds.
This is a part of their journey to public cloud environments, that will enable them to quickly launch and update applications.
Private cloud is a cloud computing model that offers similar benefits to a public cloud, but is dedicated to a single organisation, allowing customisation of the environment to meet unique data needs and security requirements.
Private clouds also give organisations greater control, increased performance, predictable costs, tighter security and flexible management options.
According to IDC's 2017 report, Market Analysis Perspective: Australia Cloud Services, 82% of Australian organisations are already investing in enterprise private cloud architecture, whether it is evaluating, deploying or embracing the technology.
This compares to 78% for public cloud. The research builds on last year's growth statistics from the Australian Cloud Adoption and Buyers Attitudes report, which showed that the majority of organisations were entering the adoption phase.
IBM estimates that Australia and New Zealand's private cloud implementation will continue to grow, reaching around 21% average growth, over a four-year period until 2020.
The reason for the mass shift is a desire to retain complete control over core data and apps behind an organisation's firewall, while making the experience for developers and IT staff identical as on a public cloud.
In other words, a private cloud is like a fenced-in backyard with a gate to surrounding properties and public spaces.
It can provide organisations with many of the benefits of a public cloud, while at the same time, offer the additional control and security of dedicated resources.
To support this transition and further assist Australian organisations and governments on their cloud adoption journey, IBM announced a new IBM Cloud Private software platform to answer the needs of enterprise, developers, through to government bodies.
IBM Cloud Private will help companies across the public and private sectors unlock billions of dollars in technology investment in core data and applications and to extend cloud-native tools across public and private clouds.
IBM Cloud Private software is designed to enable companies to create on-premises cloud capabilities to accelerate app development.
Additionally, IBM Cloud Private software will benefit organisations as it acts as a platform for innovation, enabling easier inter-agency operations and data sharing whilst reducing the resources and time required to keep pace with continuous innovation.
The platform will also provide greater confidence for governments and enterprises with the security of their sensitive information, helping them meet regulatory requirements and extracting value from data through insights and knowledge for better decision making.
Innovations used in IBM Cloud Private are designed to simplify cloud management, accelerate app development and maintain security across cloud environments. Examples include:
Extending Existing Apps to Mobile
An international airline might have a frequent flyer program with customers' details that it wants to reside on its core systems.
With IBM Cloud Private, the airline could transition this application to a cloud-native environment, breaking apart pieces of the application into microservices and securely connecting it via APIs to a mobile app.
Flight attendants could use the mobile app to identify frequent flyers on the flight and make sure they get proper attention.
The task of bringing the core application in the cloud and breaking it into microservices could be done within a couple of months, instead of almost a year currently.
Rapid Modeling for New Insights
A financial services firm may want to speed analysis of client data to recommend investment options more quickly. The firm could do modeling with anonymous data in the public cloud to rapidly test new models.
Then it could bring the models into IBM Cloud Private to analyse client data running securely behind the firewall.
In each of the environments - public and private cloud - developers can produce all of the supporting services to run the apps in minutes. Normally, the process would take months.
IBM Cloud Private is designed to help companies bring the massive investments they've made in existing applications into the cloud era and lays the foundation for a cross-organisational cloud environment, including multiple public and private clouds from different vendors.
Article by Amelia Forbes, IBM Cloud
Related stories
Top stories