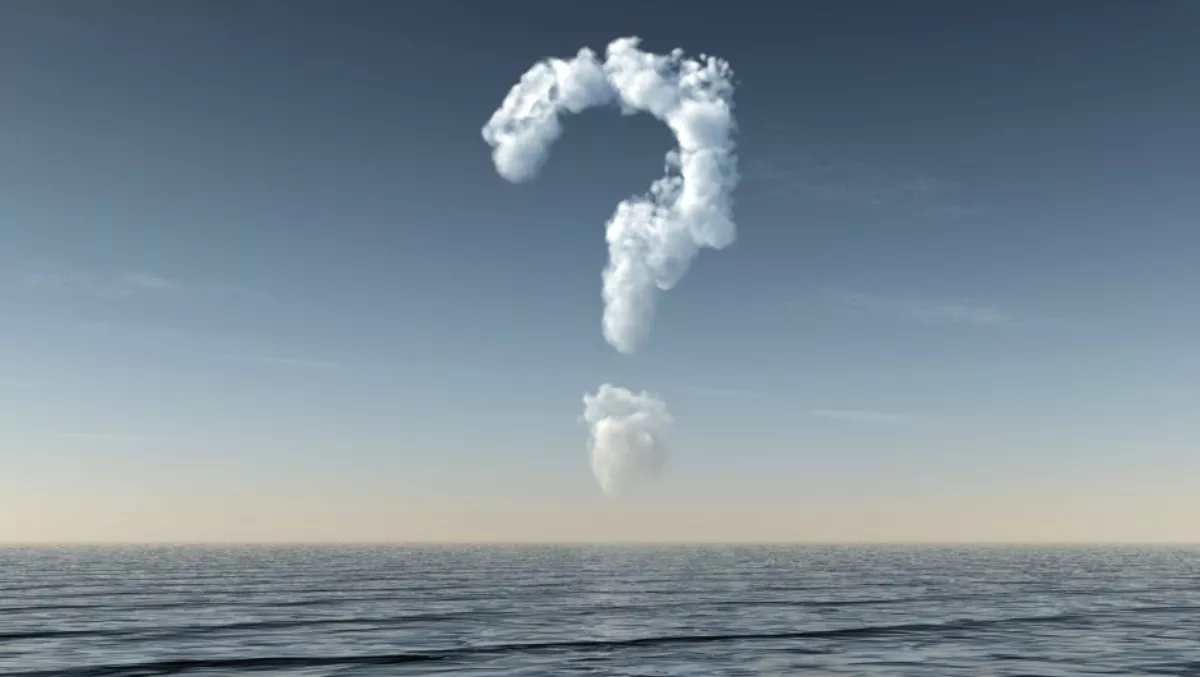 To cloud or not to cloud – what's the alternative?
FYI, this story is more than a year old
Change is a word that associates well with the digital era.
Almost every business is constantly in evaluation mode as they are driven by cloud and mobile initiatives to explore new technologies.
Commvault principal architect, Chris Gondek says that the market is flooded with offerings, all claiming to be the best solutions - but almost none are truly unique.
"We need to remember: What's the alternative? Such as, what is the cost of doing nothing and keeping things the way they are/always have been," Gondek says.
Gondek uses the example of the cloud initiative or strategy that most businesses are facing today.
"These usually have some kind of 'Cloud First' or 'Cloud Always' mandate driven by a corporate executive who sometimes is just pushing it because everyone else is," Gondek says.
"This typically boils down into 'Cloud Sometimes' as once you peel back the layers of complexity and maturity associated with Cloud adoption, you realise that a Hybrid model will still be the way forward for some time."
Gondek says cloud adoption and mobility by nature creates data silos, which means data has left your real estate (the data center) for the first time ever, where it was safe, under control and being managed.
"So now you need to keep managing some of your data on premise that can't or can't yet move to cloud easily, you need a mechanism to actually 'migrate' the 'workloads' to the cloud (not as simple as lifting and shifting virtual machines!), and most importantly, you need to provide ongoing data management in the cloud."
Gondek affirms the issue of data management is something most businesses fail to take into account until it's the last minute, when they realise two critical things.
Firstly, that public cloud infrastructure as a service doesn't always provide adequate data management, and secondly, that it's not responsible for the data you place there.
No matter how available or durable the cloud claims to be, people still make mistakes, security breaches happen and even the cloud can go down at times (Google, AWS and Microsoft Azure have all experienced high profile outages).
"This is the exact situation business are facing when considering new technologies being driven by cloud and mobile initiatives," Gondek says.
"Now let's consider the options besides do nothing - what typically happens is that a different, independent solution is considered for each individual activity, which will amount to a build of intangible costs and therefore risks and complexity."
So, what's the alternative? Gondek says the truly unique approach of the single platform is the answer.
"The single platform approach from Commvault has been around for 20 years and organically grown without acquisition, with the same vision since its inception that it's all about the data," Gondek says.
Gondek says the single platform approach kills many birds with the one stone, as it enables users to embrace the infrastructure evolution with a single powerful and distributed dynamic index of data, no matter where it resides across all the silos.
"All data is visible and manageable at all times through the single platforms virtual repository, keeping all data accessible through the software defined data services platform," Gondek says.
Essentially, there is potential for a significant reduction in costs, complexity and risk with one technology deployed, one team to manage all the processes associated with cloud and mobility adoption, and a reduction of the infrastructure required.
And Gondek says, that's only the beginning.
"I have, for the first time, true access to ALL of the data in my enterprise for information management, true federated search capabilities for compliance and analysis – and let's not forget that typically over 60% of all businesses data is sitting in backup repositories, which without the single platform approach are nothing more than an insurance policy," Gondek says.
So when it comes to it, Gondek implores you to ask – "what's the alternative to the truly unique single platform approach?"
Click here to find out more.
Related stories
Top stories