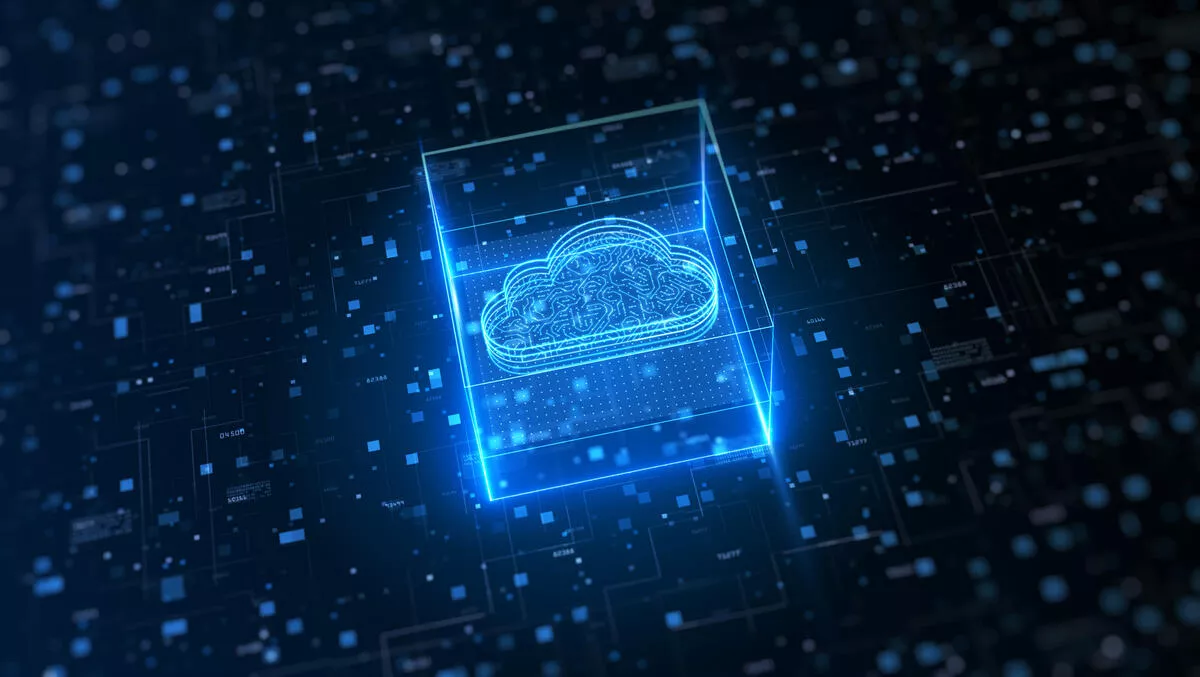 Cloud services: Finding the right fit
Fri, 30th Jul 2021
FYI, this story is more than a year old
As digital transformation continues to drive new solutions and organisations look for more flexible options, moving services to the cloud is becoming the deployment choice for many.
While on-premises deployments are still a valuable option, many companies are shifting their IT protocols to support cloud-based, multi-cloud or hybrid environments.
But not all services are the same, and a careful evaluation of the pros and cons of each model is required to maximise the agility, speed, security, affordability and delivery they can derive from their chosen model.
According to a recent Gartner report, the cloud market in Australia is expected to exceed $10.6 billion in 2021, increasing 18.4% from 2020.
There are many reasons why a move into the cloud makes sense. Right up front, it removes the challenge of budgeting for large-scale implementations and the associated effort of saving up funds.
Cloud services administered on the vendor side can either be owned by the vendor or leased by them. If a vendor owns their own data centers, the onus to efficiently manage that centre falls on the vendor.
The software-as-a-service (SaaS) model relies on monthly subscriptions and therefore negates any significant up-front investment. The vendor administers the software platform, leaving less hands-on work for an organisation's IT team.
Upgrades, updates and security patches are performed in the cloud, negating the time, effort and headaches related to making major changes to a platform. In addition, cloud-based updates can be rolled out continuously, with little to no disruption to the end-user and providing the most up-to-date version of the platform.
In the past, an IT administrator would sacrifice a night of sleep to perform updates so that business could continue the next day with an updated application. Now, cloud-based software is updated and maintained with a much higher frequency, taking place automatically at scheduled times. As a result, services are always available, and business operations can continue with little disruption.
Content security is another major priority driving transitions from legacy on-premises platforms to modern solutions. A reputable cloud-based platform will have high-level security built-in and enterprise-grade security at the data center level.
But cloud services are not one-size-fits-all. As efficient as it is to have software stored in the cloud, there is still the expectation that services are correctly administered on the vendor side.
This means all applications and files are available 100% of the time — or as close to that figure as possible. This necessitates working with a vendor with a good reputation for managing its software in the cloud, and provides a very high level of uptime.
Finally, when evaluating cloud platforms, the data center model itself should be considered and judged on its merits. For example, will applications be stored in the vendor's own data center, co-located in a shared space, or on third-party hardware?
If an organisation chooses services provided by a public cloud offering, it is not necessarily the role of a third-party data center to maintain the deployment of services. While the data itself will undoubtedly be monitored, the actual management of the deployment does not reside with the data center, so the overall level of involvement is not the same.
The vendor will be responsible for actively managing the cloud environment in which its software resides and ensuring that the delivery to the end-user is optimal at all times. This adds complexity to a deployment, as the vendor needs to manage their relationship with the customer and the cloud service provider.
Risk is generally reduced if content and data reside outside the organisation's premises in a vendor-owned data center. It is further reduced if that data is replicated to more than one location. On-premise deployments are only as safe as the organisation's own hardware. They will generally not have the same level of high-grade security, failovers, redundancy and disaster recovery (DR) as a professional-grade data center.
A vendor's data center space itself is likely to be purpose-built, with high-grade air-conditioning, uninterrupted and backup power supplies, storm and weather-proof, and include enterprise-grade levels of security. All this adds up to a safer, lower-risk environment for hosting content in the cloud.
Using a vendor's hardware for cloud services also removes the capital expenditure required to house that data within the organisation — not to mention the cost involved in running it efficiently. It reduces the need to deploy IT resources to constantly maintain the hardware, and there are no end-of-life replacement expenses.
A cloud services model also works best for public sector bodies, which often require data to be stored in more than one location and have strong governance around the movement of data. In most cases, governments will not allow data to leave the physical bounds of their country. This means the data must be stored either in a hybrid-cloud scenario or at two separate, locally-based data centers. Vendors who want to work in the public sector will be aware of this and have very tight governance and visibility over the data of all their customers.
Cloud services are of high value for organisations looking to keep pace with the rapidly evolving business world because they offer flexibility, cost savings, security and business continuity. But not every model works for every organisation, so it pays to be diligent and find the right fit.