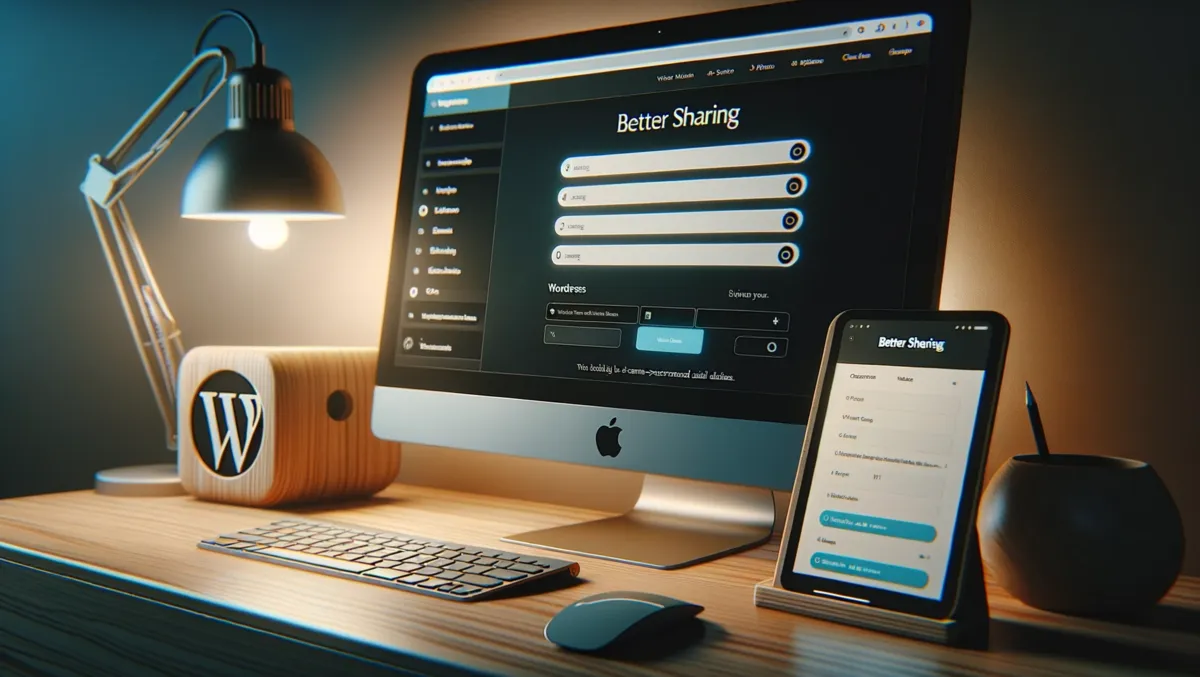 CloudSponge launches 'Better Sharing' plugin on WordPress
CloudSponge has launched Better Sharing, an innovative WordPress plugin aimed at transforming email sharing for website visitors. Designed for seamless integration with CloudSponge's acclaimed Contact Picker tool, Better Sharing grants users quick access to multiple address books, streamlining the sharing process. This integration not only improves user experience but also provides marketers with a potent tool to amplify their referral success.
The development of Better Sharing is underpinned by two fundamental truths - that email remains an indispensable component of business marketing and that the universal 'mailto' links are often cumbersome and unsafe. CloudSponge recognised that WordPress sharing options are predominantly tailored towards social networks and wanted to address the need to extend these options to cover emails.
Colin Smith, co-founder of Terminus Agency, stated the positive impact the plugin has had on its clients. 'Better Sharing is great. It gives us a simple but powerful toolset to improve the virality of content for our projects. We're pleased to abandon mailto links finally and provide a word of mouth marketing tool that implements the best user experience practices around content sharing,' said Smith.
Specially designed for WordPress, Better Sharing can be downloaded and installed free of charge on WordPress sites. As a site-integrated solution, it offers a clean user interface with unlimited UI personalisation, such as field personalisation and multiple templates. It further allows website visitors to manually input a comma-separated list of email recipients to share a website. It has been designed to integrate with eCommerce plugins used on WordPress such as WooCommerce, with potential extension to others like Shopify.
'Better Sharing is a much-needed WordPress tool that will make it more easy and useful for visitors to share links to sites they like,' said Jay Gibb, founder and CEO of CloudSponge. 'Despite the rise of text and social media, email is still one of the most widely used communication platforms, and we've had excellent feedback from everyone who has used the new plugin during its beta phase.'