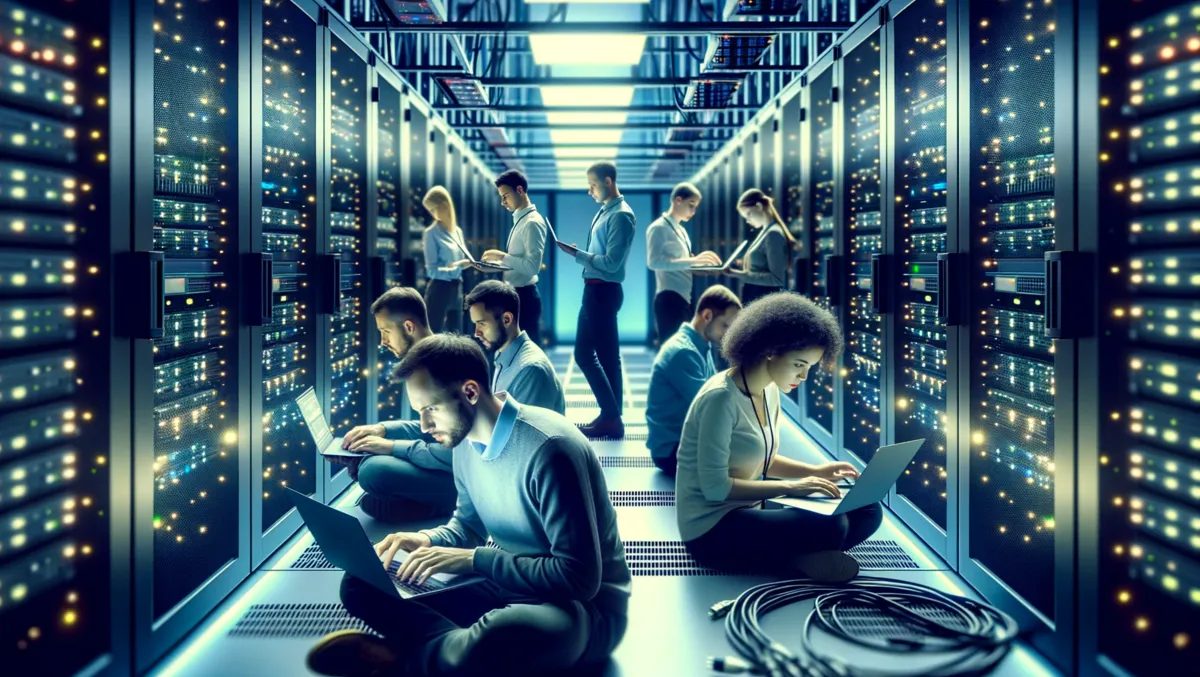 Cohesity launches SmartFiles on Snowflake Data Cloud for advanced data analysis
Wed, 1st Nov 2023
By Kaleah Salmon, Journalist
Cohesity, an industry front-runner in AI-powered data security and management, has announced the launch of Cohesity SmartFiles on the Snowflake Data Cloud.
This novel integration will assist businesses in deriving analytical insights from their on-premises and cloud data whilst ensuring adherence to data sovereignty and meeting compliance requirements.
Kit Beall, Chief Revenue Officer for Cohesity, recognises the importance of providing customers with advanced data security and management services while also enabling them to extract valuable insights from their data.
As an expert developer in AI-driven enterprise data solutions, Cohesity is pleased to partner with Snowflake, sharing a commitment to secure data storage and management. Together, they aim to deliver innovative and trustworthy solutions that customers can confidently depend on.
Kit Beall says: "As a leader in AI-powered enterprise data security and management, we seek partners equally dedicated to the secure storage and management of customer data.
"That is why we are delighted to partner with Snowflake to continue delivering innovative and secure solutions that our customers can confidently rely on," adds Kit Beall.
In joining forces with Snowflake, Cohesity extends its commitment to the mobilisation of global data, equipping organisations to reap the benefits of their analytics capabilities without the necessity of moving their data to the cloud for analysis efficiently.
Utilising Cohesity SmartFiles, joint customers can store their data locally, using the service's technology, while tapping into Snowflake's analytics capabilities, either on-premises or in the cloud. According to Cohesity, this integration allows customers broader access and choice without compromising internal policy adherence.
Cohesity SmartFiles supplements customers' cloud-native Snowflake Data Cloud to include on-premises repositories, providing secure access to sensitive local data records. Moreover, it offers a secure platform for consolidating application data, aiming to improve storage efficiency and decrease the overall cost of ownership for local Snowflake repositories.
Tarik Dwiek, Head of Technology Alliances for Snowflake, welcomes the partnership with Cohesity. He highlights Cohesity's dedication to assisting Snowflake in making data more accessible around the world, exemplified by the introduction of the SmartFiles integration. Dwiek expresses anticipation for collaborating with Cohesity to provide access to SmartFiles, whether in the cloud or on-premises, through Snowflake's unified and integrated platform.
Tarik Dwiek says: "Cohesity's commitment to helping Snowflake mobilise the world's data can be seen through the launch of the SmartFiles integration."
"We look forward to partnering with Cohesity to allow access to SmartFiles in the cloud or on-premises through Snowflake's single, integrated platform," says the Head of Technology Alliances at Snowflake.
The initiative from Snowflake and Cohesity provides shared customers with the opportunity to extract more excellent value from their data while enhancing cost-effectiveness, scalability, and efficiency for their Snowflake data. The Cohesity integration with Snowflake Data Cloud is available immediately to customers.