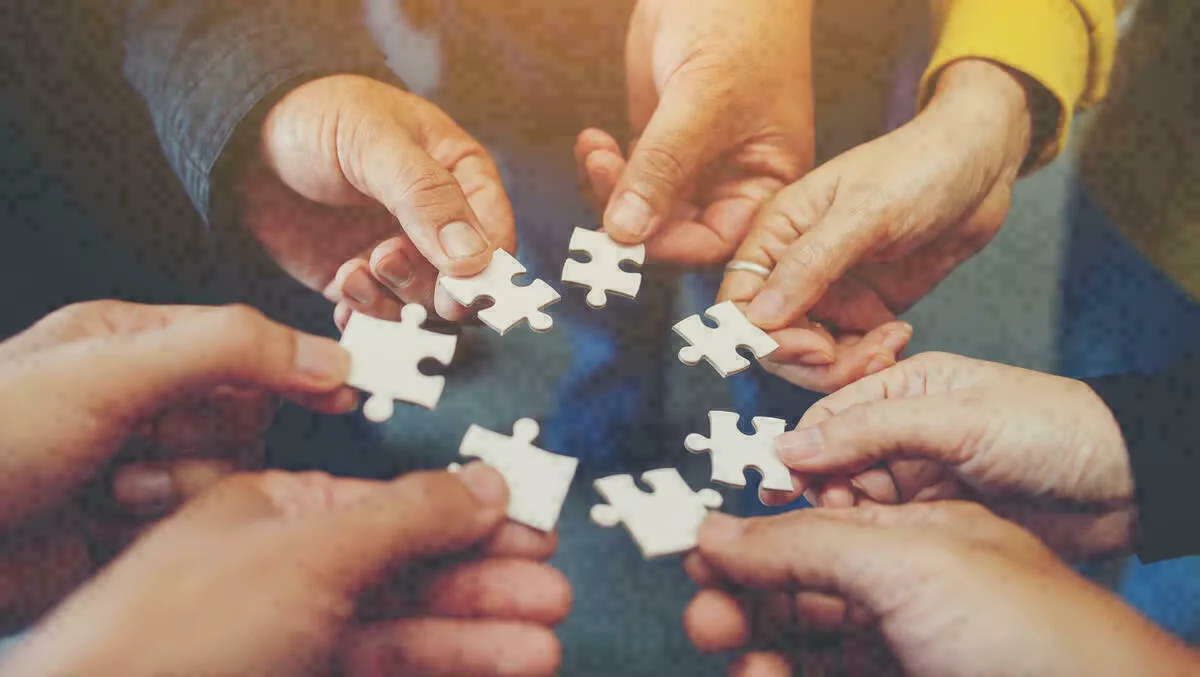 Collaborating for better big data insights – IXUP
FYI, this story is more than a year old
The big data analytics market will soon surpass US$200 billion globally, so it is fair to say that data and advanced analytics have arrived.
The volume of available data is growing exponentially, with more added every day from the billions of phones, sensors, payment systems and cameras.
There is an incredible amount of valuable data that can be used to gain business insights and be leveraged to achieve competitive advantage.
Yet, there is a limit to the value of any insight resulting from only one organisation's isolated data.
The true value of data is revealed when insights are gained through a collaborative approach, where organisations and partners choose to connect their data sources.
Insights from such enriched data provide these organisations with the ability to make better and more informed decisions that are not possible in isolation.
How can businesses protect data associated with their customers, employees, suppliers and other stakeholders and still be able to leverage it for competitive advantage?
Traditionally, to gain such enriched data, organisations must give up control of their data or hand it over to a third party.
These organisations then face the problems of data leaving the organisation, losing their data, data being misused, no longer knowing how secure the data is and who now has access to that data.
Regulatory obligations and privacy concerns on what data can be used makes the traditional approach of data sharing risky, expensive, slow and restrictive, while the anonymisation of data limits the ability to gain personalised insights.
The cost to any business in terms of time, money and resources to address data loss, breaches and misuse are tremendous.
In addition to potential regulatory and legislative consequences, there is the task to regain customers' trust and the integrity of the business in question.
Unfortunately, traditional encryption techniques aren't enough to allow the data collaboration needed for modern businesses.
They only protect data when it is stored, or in transit, but not when it is in use.
It has limitations and puts the business at enormous risk.
The future of data is effective collaboration and at IXUP. we are redefining how organisations collaborate on vast amounts of data with a platform that secures data throughout the entire processing life cycle – in storage, in transit and in use.
This is a modern solution for modern businesses and allows the sharing and analysis of data sets from multiple sources with 100% control, security and privacy.
IXUP allows multiple parties to collaborate to find uniquely detailed insights, with no need to use a third party for collation, zero data loss and no opportunity for data misuse.
Its unique governance control protocol gives users' permission to know exactly what the data is used for and what insights can be taken from the analytics in a transparent collaboration design process.
Homomorphic encryption allows the different parties to analyse the combined encoded data without ever seeing the underlying deciphered information.
IXUP recently joined forces with Deloitte to bring consulting and technology together to unlock the power of big data by removing the threat of data breaches or misuse to reveal insights that build better businesses.
Deloitte brings the necessary legal governance, risk management and compliance awareness and IXUP provides the privacy-preserving analytics platform to obtain, share or develop insights from multiple data sources in a secure and rules-governed environment.
Deloitte guides IXUP users to select, collate, and cleanse the right data sets, depending on their unique business requirements before the data is introduced into the solution.
It provides the building blocks for modern companies to build interesting use cases with the assurance that the data is always secure, and insights are highly beneficial and relevant.
While IXUP's solution breaks the traditional barriers of data collaboration and offers a seamless user experience.
Deloitte's business algorithm experts help organisations using IXUP with advice around business planning, data governance, technology set-up and customisation, data source integration, system implementation and ongoing program management.
Together, Deloitte and IXUP are offering progressive businesses a modern and safe solution for harnessing the power of data and using it for competitive advantage.