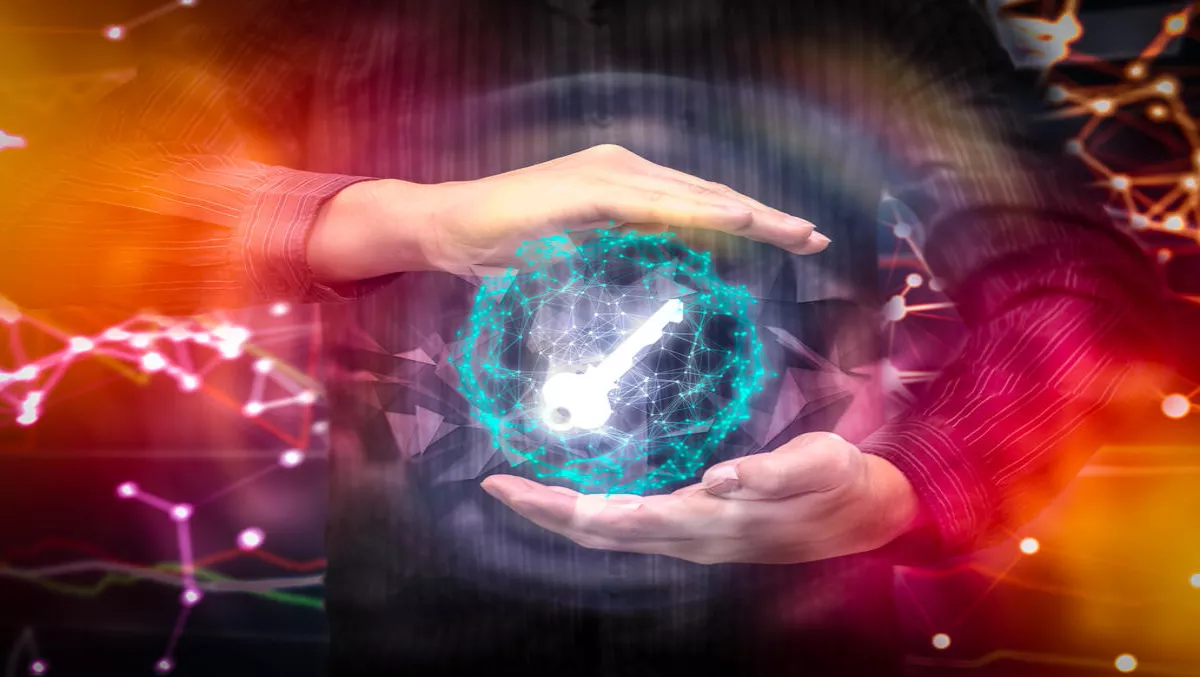 Commvault drops 3 new data recovery services especially for laptops - Commvault GO 2017
FYI, this story is more than a year old
Did you know that one laptop is stolen nearly every minute?
And did you know that the threat of ransomware is increasing?
It's true, according to Commvault, the global enterprise backup, cloud and recovery company that kicked of its annual customer conference in Maryland today.
For Commvault, endpoint data protection is always a hot topic, but with trends like these indicating that the need for endpoint data protection is greater now than ever before, the topic is especially popular today.
The company has released its Endpoint Data Protection as a Service solution, an easy-to-use Software as a Service (SaaS) offering fully managed by Commvault in the cloud.
With a focus on ensuring customers meet government compliance regulations, Commvault also launched two other solutions to help companies build complete endpoint data protection strategies.
Commvault Endpoint Data Protection as a Service
The goal of Commvault Endpoint Data Protection as a Service is to reduce the risk of data loss from breaches or stolen devices and streamline the process of corporate data protection into a single point of service.
To do this, the solution can automatically backup data on a range of employee desktops, laptops and other devices.
This is then paired with data encryption, backup and recovery as well as the ability to track geo-location and securely wipe data should a laptop be lost or stolen.
If an employee loses their laptop, Commvault's new SaaS offering comes into play by providing self-service capabilities allowing staff to access and recover lost data then share those files with colleagues.
In the office or remote working, access to protected is available anywhere and at anytime through a web portal, mobile app or natively in Windows Explorer.
In addition, Commvault says it will also be offering 24/7 support alongside all the necessary software, facilities and reporting to protect individual devices.
Additionally, as its fully managed by Commvault in the cloud, the Endpoint Data Protection as a Service solution eliminates the need for in-house infrastructure installation while promising to reduce application management resources.
Commvault Endpoint Search
On top of the Commvault's latest SaaS solution, customers can add on Commvault Endpoint Search.
Available today, Commvault Endpoint Search is designed to provide secure visibility and control over endpoint data at the edge of the enterprise for compliance and litigation purposes.
The solution comes with integrated full-text search and reporting from a consolidated pool of endpoint data.
Commvault Secure File Sharing
Also available today, Commvault Secure File Sharing enables end-users to securely store, access, and share files virtually from anywhere, at any time, on any device.
These capabilities address the need for organisations to more easily demonstrate compliance with regulatory and government requirements through further securing and protecting those files with an integrated endpoint backup solution.
"By providing Commvault Endpoint Data Protection as a Service, we round out our Endpoint portfolio to provide one of the broadest offerings in the market, enabling organizations to take a proactive and powerful step towards mitigating the risks tied to data theft and loss," says N. Robert Hammer, Chairman, President and CEO, Commvault.
"With continued growth and risk tied to endpoint devices, organizations can no longer afford to sit idle."
"These new SaaS solutions streamline the management and security of endpoint data and provide peace of mind while eliminating the need for operational overhead with a fully managed cloud service that enables customers to get up and running quickly."
Related stories
Top stories