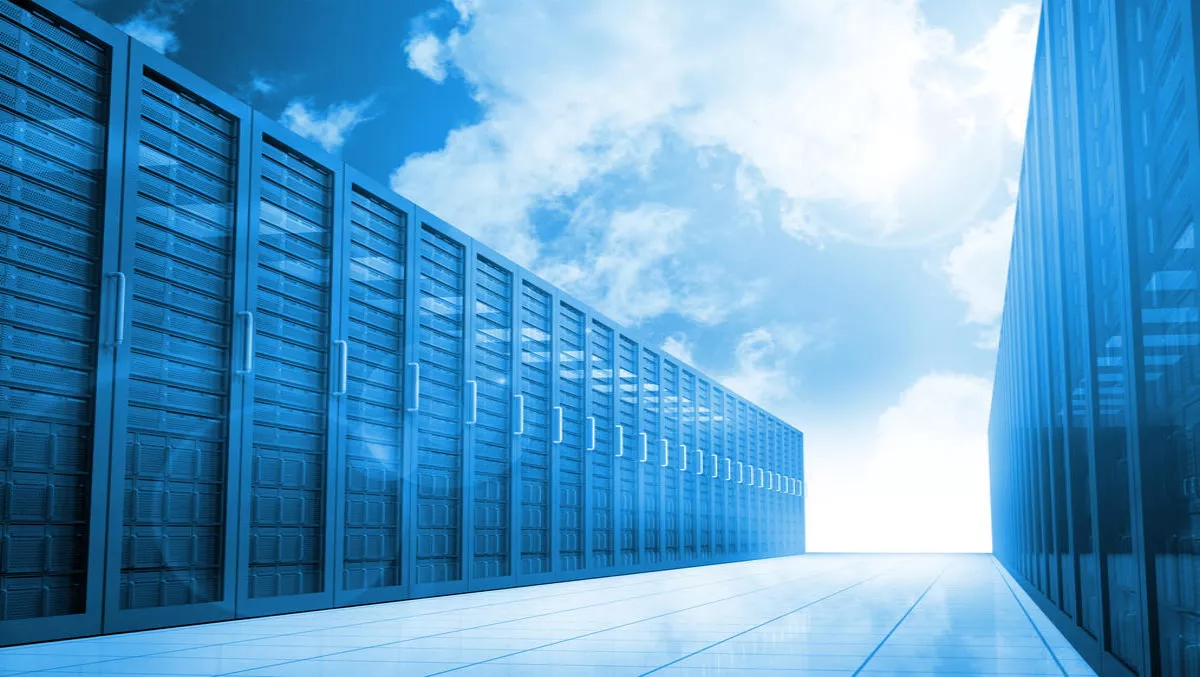 Commvault: Make your data work for you - it's the heartbeat of business
FYI, this story is more than a year old
At times, it can feel like the quantity of data that resides in any business is overwhelming. This is especially true when data sits across multiple locations within an organisation.
Add to this, the exponential growth of data in today's hyper connected information age; and companies often feel daunted as they grapple to understand what data they have, where it is, how accessible it is, and what value can be derived from it to support wider business objectives.
This is particularly important as more and more companies venture into the cloud. Add to this the pivotal role data plays in supporting Australia's digital economy, and it is abundantly clear that companies must take control of data to drive true innovation and competitive advantage.
Industry research strongly supports this. Recent studies have shown that companies utilising data-driven insights to make strategic decisions have improved their productivity by up to 33%.
At the same time, the big data and analytics market has exceeded IDC's predictions by over 50%, with the analyst group now expecting to see worldwide revenues reach nearly $187 billion by 2019.
While the writing is on the wall for businesses when it comes to data, the question now is, what next?
Know your data and where it resides
While data was once contained within a single physical data center, today it is stored across multiple locations.
In order to make your data start working for you, a fundamental requirement for businesses is to know what data they have and how to locate it; whether it is housed in a physical or virtual data center, in the cloud or on-premise, in public or private cloud, or a hybrid environment.
Equally as pressing is a company's ability to find and move their data easily, and without trepidation. We all know the complexity involved in moving to a hybrid IT infrastructure, or even a pureplay cloud environment.
However, having the knowledge and surety that you can seamlessly locate and move data from one environment to another can significantly lighten the load for organisations facing this challenge.
Importantly, companies must also learn to adapt to the enormous variety, volume and velocity of data within their organisations. This is further compounded by the sheer volume of disparate applications and systems found in most companies today.
Businesses not only have to contend with thousands of enterprise apps, users, and endpoints; they must also manage layers of IT processes and compliance requirements on top of that. Having a 'single pane of glass' view or index of all data, can have immeasurable benefits for data-driven organisations.
Having a better understanding of what data is available and where it is, means organisations can empower their staff to make better decisions.
Similarly, companies can also more effectively apply the right polices needed to govern different types of data. While this isn't rocket science, you may be surprised by how many organisations do not currently have a firm view on what data exists within their business or how to find it.
Protecting your data
We've just learnt the importance of knowing your data, but what comes next is just as important when embarking on your data journey.
Given data is the heartbeat of every organisation, it is no surprise that businesses are more actively putting data protection at the forefront of their data management strategies.
No-one wants to fall victim to losing business critical data in the event of a cyber attack (such as the recent global WannaCry ransomware attacks) or even a natural disaster.
So having a robust backup and recovery capability no matter where your data resides is also vital for future success. Protecing your data is made up of two key components. Firstly, it requires that you have the right policies in place to govern your data, and secondly, ensuring your data can be recovered quickly, as and when required - no matter the type of data source or device.
Driving a data-first mentality within the business
Once you have laid some of these key foundations in place, there is one more roadblock to overcome before an organisation can derive true value from its data.
Unfortunately, it can also be the most challenging: getting leaders on board. The speed at which data insights are pumped through any business will depend on how quickly and deeply leaders across the company embrace a data-first culture.
Despite every organisation's best efforts, cultural changes are commonly the most difficult (but important) to make.
Ultimately, a leadership team and a workforce that fully embodies a data-first mentality and approach will foster innovation and data-centric decisions across all parts of the company.
But where should you begin?
Equip staff to embrace a data-driven mindset by providing the right data skills, the necessary IT infrastructure, and thorough health assessments to ensure your data is well protected. Employees must become data experts in their own right. Central to this, is understanding that the creation of good data is crucial.
This will help mitigate the losses that come with data leaks and mismanagement, which often accompany poorly thought-out data strategies.
There is no escaping the fact that we live in a data-centric world. As data spreads across more locations within an organisation, the opportunities for risk, governance challenges and protection headaches will inevitably increase.
Rather than being overwhelmed by this, and allowing data to control you, companies need to take a step back and realise that data management tools exist that remove the complexity associated with driving true insights from data.
Every day we are seeing more and more compounding evidence that data will be key to setting businesses apart, now and into the future. Locating your data, gaining meaningful access to it, and applying a data-centric mindset will be crucial to unleashing your business' true potential.
Article by Dan Kieran, vice president & managing director for Australia and New Zealand, Commvault
Related stories
Top stories